Transitioning to a plant-based lifestyle has multiple benefits for your health and for the environment, but it's not just about what you're eating. There are many ways to integrate the power of plants into your life beyond what you consume. Initiating these changes can feel overwhelming, but if you start slowly and select one swap a week or a month, you will be able to seamlessly integrate a plant-based lifestyle into your everyday routine.
There are tons of small and simple changes that you can make to improve your health, skin, energy, and the environment by focusing on plants first. Check out a few of the tiny swaps I make every day that add up to a plant-based life:
1. Replace meat with plant-based protein.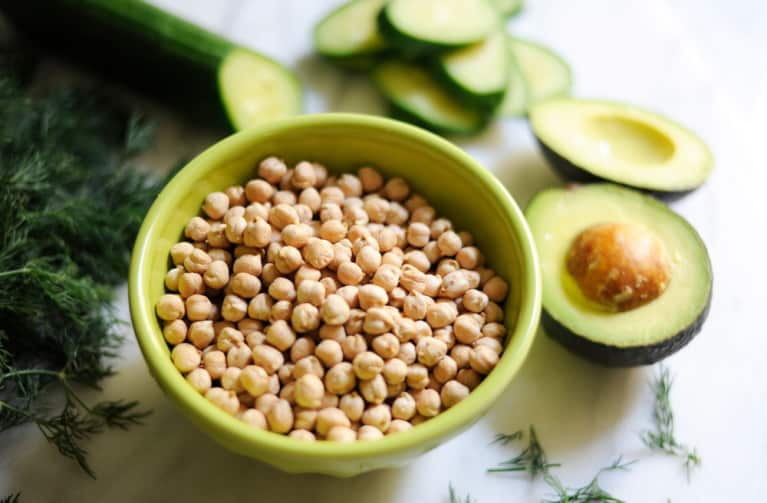 If you think that a meal is not complete without some source of animal protein, think again. Legumes, nuts, seeds, and whole grains are all great plant-based sources of protein. Consider using black beans in place of ground meat in a hearty chili, chickpeas instead of chicken in a Greek salad, or chipotle-rubbed cauliflower and smoky beans in place of steak on your next taco Tuesday. I promise you won't miss the meat.
2. Clean out your makeup bag.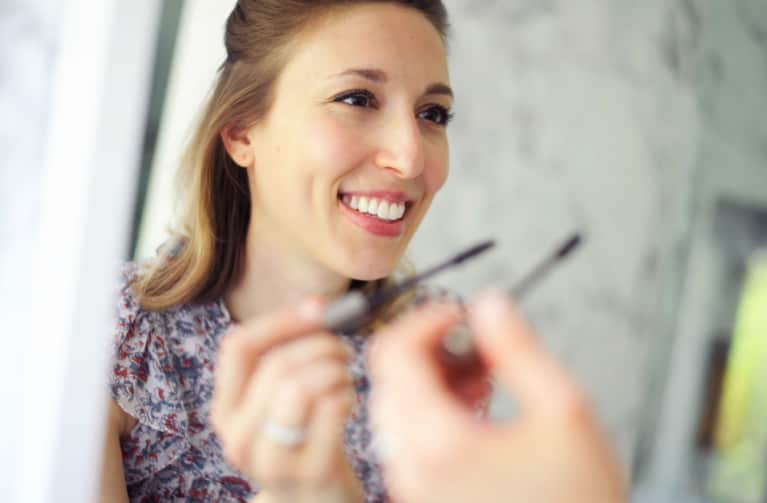 Many cosmetic companies test on animals and use gelatin, collagen, estrogen, and tallow, which are all animal derivatives. Take inventory of your cosmetics and switch your makeup and beauty products to plant-based, green beauty alternates that don't contain animal products and don't test on animals.
3. Use a nondairy creamer with your coffee.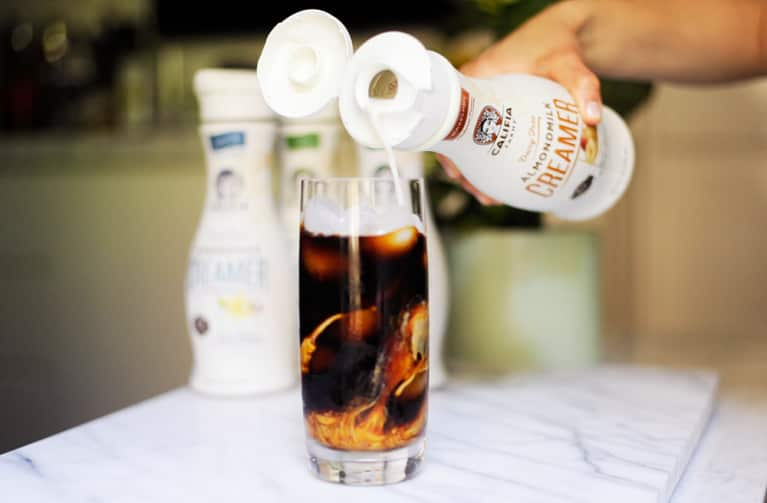 Is dairy milk your go-to mix-in with coffee? Swap traditional milk for a nondairy creamer like Califia Farms' plant-based Almondmilk Creamer. Califia Farms Almondmilk Creamers are low in sugar, non-GMO, carrageenan-free, dairy-free, gluten-free, and soy-free, plus they come in seven amazing flavors like pecan caramel and dulce de leche, without any nasty artificial ingredients. Believe it or not, plants can do creamy!
4. Lose the gelatin in your supplements.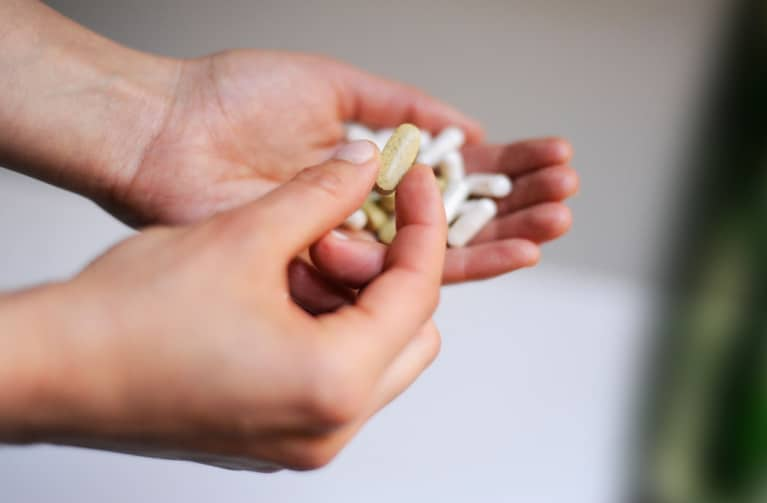 Update your supplements and switch over to vitamins/minerals that do not include gelatin in the casing. Gelatin is derived from animal skin, bones, and tissues and is a common additive in many vitamins. Opt for gelatin-free and vegan supplements instead.
5. Be a conscious shopper.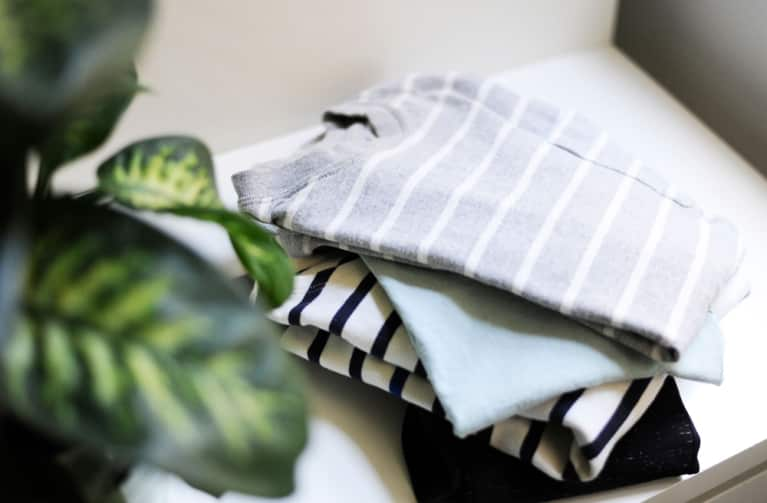 Purchase towels, clothing, and sheets that are made from sustainable, organic materials that were not processed with environmentally harmful pesticides, herbicides, or insecticides. Swap your suede or leather jacket, shoes, and handbag for items made from cork, waxed cotton, and other eco-friendly materials—better choices for both your health and the environment.
6. Embrace the power of plants.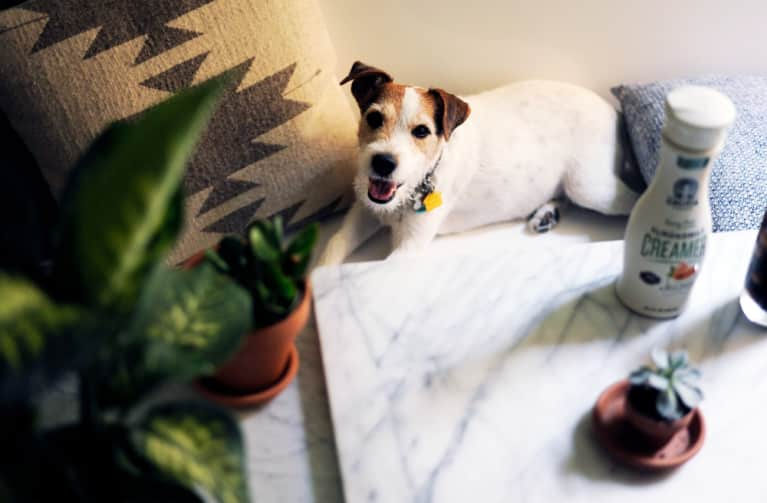 Another easy way to add greens into your life, other than on your plate, is to have them in your home. Check out your local nursery to pick up some beautiful houseplants to decorate your living space. Not only will you save money (buying flowers that are shipped from the other side of the world is super costly), but you'll also be improving the air quality in your house. Plants have even been shown to boost your mood and reduce your stress.
7. Rethink your condiments.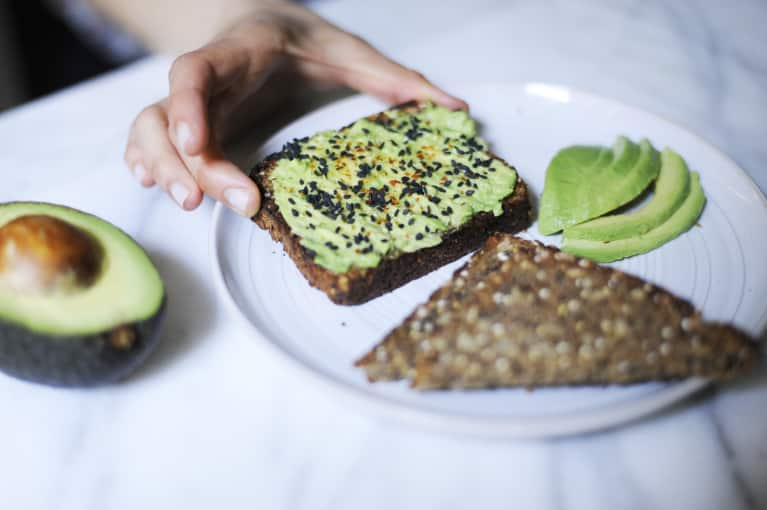 Do you rely on butter for cooking or mayo for sandwich topping? Try coconut oil or avocado oil instead of butter, and mashed avocado or Dijon mustard instead of mayo.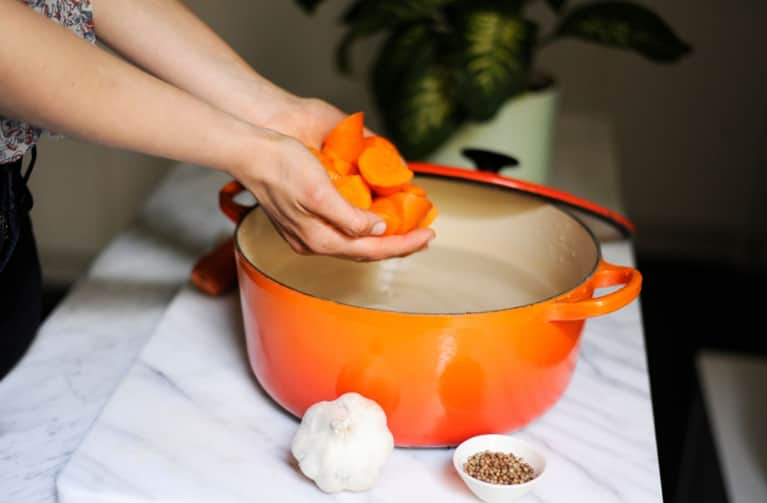 If chicken stock or beef stock are your "go-to" soup basics, consider transitioning to vegetable stock when making soups, stews, grains, or legumes. Want to take your sustainability a step further? Make your own vegetable stock with vegetable scraps from your plant-based cooking!