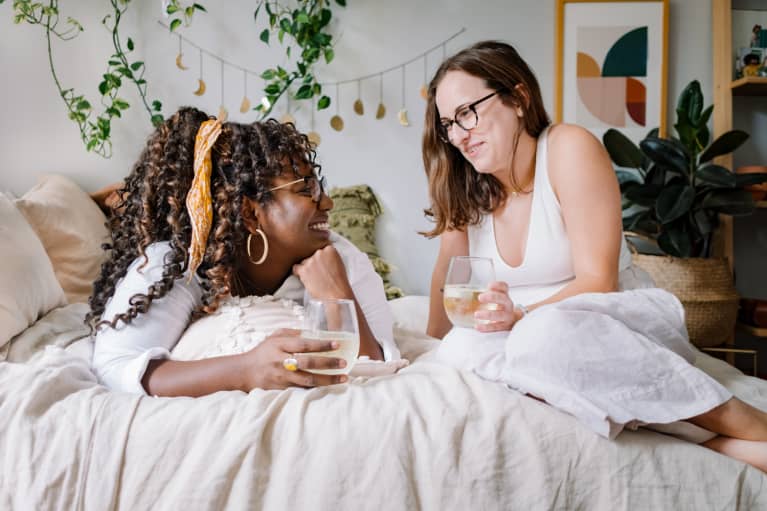 As a recovering extrovert who has developed a late-onset introverted lifestyle, I have explored the depths and importance of alone time. I'm not sure if living in the most populated city in the country, simply acquiring more responsibilities, or the rise of the "self-care movement" is responsible for my delayed desire to constantly spend time recharging. Regardless, I find myself becoming more prone to staying in and saying things like, "Sorry, I won't be able to make it tonight. My apartment mouse has the flu."
Can anyone relate? This is not how everyone lives, but whether you prefer staying in or going out, we do have one major thing in common: We all could use a little more one-on-one human connection.
We're overdue for one-on-ones.
The average modern-day, busy woman (let's be honest, all women are busy) can most likely relate to canceling plans or being grateful when someone else cancels them. You have your job, your side hustle, your family, your health, your goals, your interests, your love life, your spirituality, your sanity, and your social life that you are trying to juggle and all with a smile on your face.
In the midst of juggling, it can be all too easy for the one thing that matters most to fall by the wayside, and that one thing is genuine human connection.
It's easy to keep authentic human connection at the surface level when we do find time to connect.
As a society that is ingrained in a world where we are more aware of someone's online highlight reel than what is really going on in their lives, it's easy to keep authentic human connection at the surface level when we do find time to connect. Pair that highlight reel lifestyle with busy schedules, and you've got a simmering pot of people neglecting one-on-one time.
If you're struggling with finding ways to squeeze in quality time that goes beyond the surface, these tips have helped me balance it all and nourish those deeper interactions:
Time always seems to fly by for a reason, girlfriend. Your mind is running a mile a minute and constantly trying to "do it all." One thing that has helped me be intentional about making plans in the thick of "doing it all" is to remember that time is precious, and the people in our lives are paramount.
The times when we are just letting life fly by and not prioritizing one-on-one time with the people who help us thrive are moments when we do our life a disservice. Your couch, that side project, that errand, or that show is not going anywhere. So take advantage of the now and be intentional about reaching out to that friend. It doesn't matter if you saw them last week or you haven't been able to catch up in a few months. Any time together will allow you both to walk away rejuvenated.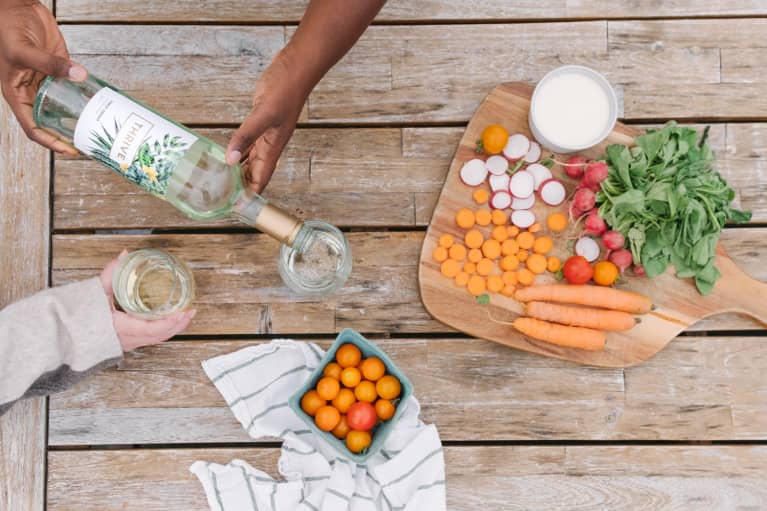 Life is too short and too exhausting to complicate things. There's no need to rack your brain making grand plans or even semi-grand plans. There's nothing like a good glass of wine and some genuine GT (girl talk).
Not only does simplifying plans make your life easier, but your bank account will be thrilled. You know those rare, slightly terrifying moments when you take a look at your recent spending habits and have an out-of-body experience? You are convinced that surely someone else has been using your card because there's no way you are responsible for that many stops at the bodega downstairs. (By the way, this was 100% me after finally taking a look at where I could cut back on spending.)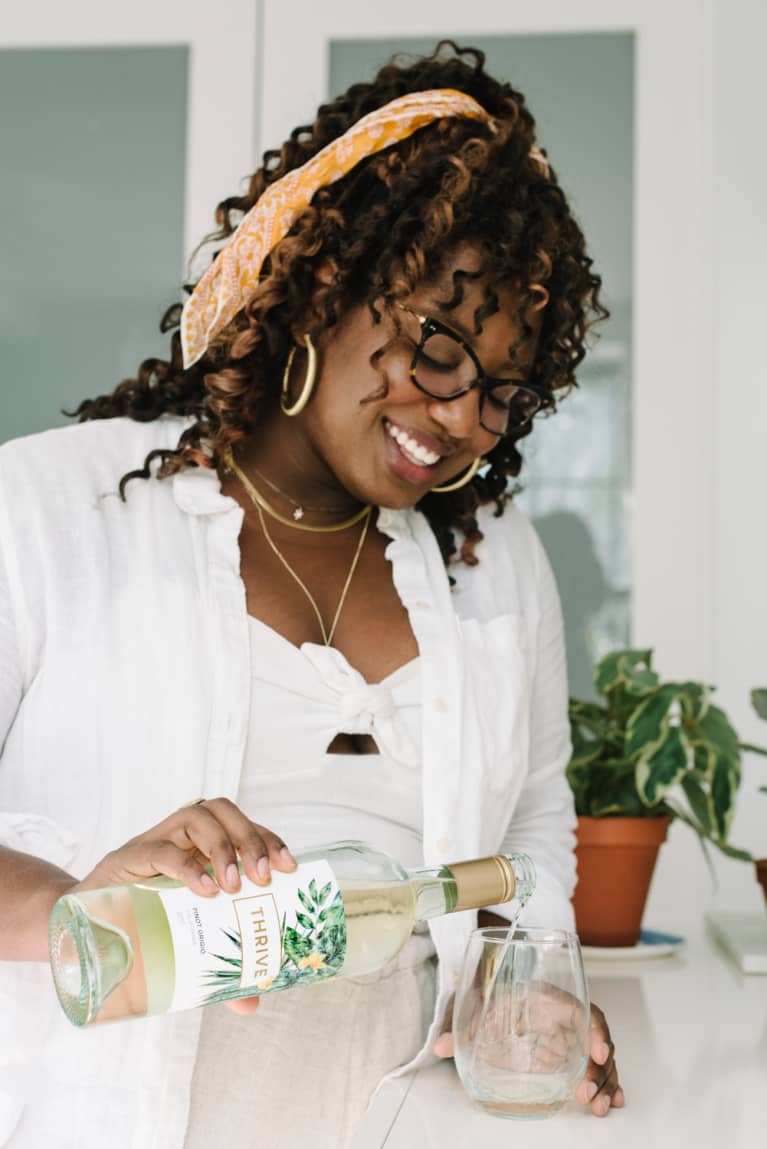 Immediately, I decided nights in were my new best friend. Soon after, I learned that most people are wanting to save money, too. Inviting a friend over to cook a fun meal, enjoy a bottle of wine—on my radar right now are Thrive's Sauvignon Blanc or Pinot Grigio, which are both crisp, vibrant California whites and perfect for sipping over an evening meal—and some good conversation is the best recipe for a good time. So, save your coin and make plans to enjoy each other's company in the comfort of your home.
Why do the bare minimum when you can encourage each other to truly thrive?
3.
Dive beyond the surface.
Now that you've decided to be intentional about fostering one-on-one connections and you have plans to keep things simple, how can you ensure the night ends with both parties feeling rejuvenated?
Leave the surface-level conversations at the door, sis! You know, those conversations that bear no fruit. Those conversations that are filled with fluffy questions and fake laughs. Well, they were not invited and are not welcome to your ladies' night.
I'm not saying to hang up your handmade "registered therapist" sign and get to work, but so much beauty and life happen when we go deeper.
Asking your friend how their family is doing, getting an update about the goals they mentioned, and seeing if there's anything you could be holding them accountable for are all great ways to nourish your friendship. Why do the bare minimum when you can encourage each other to truly thrive?
I'm encouraging you to take these tips and run with them. They are simple, affordable, and fun ways to continue living a full life with the amazing people around you. You got this!