7 Things You Need To Know Today (October 14)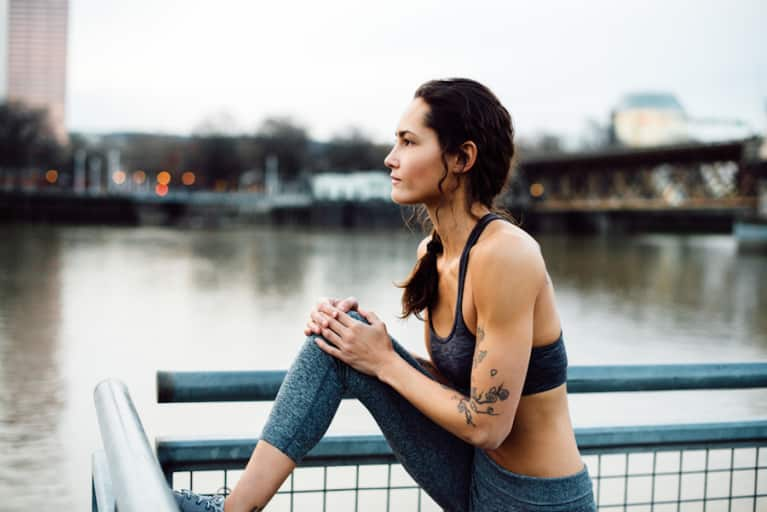 1. Exercise changes the color of your fat, and that's a good thing.
According to a new study, exercise boosts levels of the hormone irisin, which helps turn white fat into brown fat. It may not sound appealing, but brown fat is a good thing—it burns calories, which of course helps with weight loss. (NYT)
2. Can this beer slow climate change?
Patagonia (yes, the outdoor gear company) has a new creation: beer made from a lab-grown grain called Kernza. It's way easier on the environment than your standard wheat beer because Kernza is engineered to require less water, retain more soil nutrients, and act as a sponge for carbon in the atmosphere. Cheers to that. (NY Mag)
3. The number of American women expecting to have a child at some point has increased over the past 14 years.
Yep, in 2002, 46 percent of women between 15 and 44 expect to have a child at some point. A new survey from the CDC says 50 percent of women now are anticipating having kids. (The Cut)
4. In moderation, stress at work can actually be good for your performance.
That's not to say that all-out, go-hard mentality is healthy. It isn't. But data shows that short bursts of stress (aka "acute stress") can help keep the brain alert, which, at a cellular level, conditions us to be more resilient and persevere under pressure. (Fast Company)
5. The U.S. has a serious dairy surplus.
Thanks to increasing production and decreasing demand, cheese and milk are way too plentiful these days. Farmers have had to throw out 43 million gallons of milk so far this year, and 1.2 billion pounds of cheese are now sitting in storage. (TIME)
6. One in three women have "BV," also known as Bacterial Vaginosis.
Not to be confused with a yeast infection, BV has a host of longer-term health implications that can impact fertility, pregnancy, and ultimately cause complications in birth. While researchers are still figuring out the cause, there's hope. Like our guts, vaginas have their own bacterial ecosystems. One strain of bacteria, lactobacillus, is responsible for moderating other strains and could help in future treatment of the infection. Phew! (The Atlantic)
7. Farmers are largely exempt from U.S. environmental conversation laws, and it's polluting the planet.
The largest users of pesticides can opt into "voluntary" programs that reward farmers for eco-friendly practices, but it's not a requirement. Even if they take funding from these programs, they can opt out at any time, hindering the possibility of lasting change. When it comes to environmentally friendly farming practices and preventing pollution that contributes to toxic water, algal blooms and pesticides, we've got a long way to go. (EWG)