6 Things You Need To Know Today (November 1, 2017)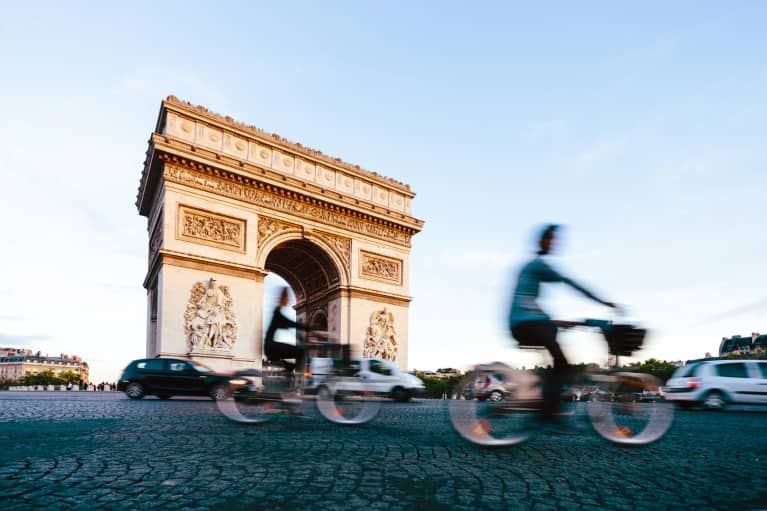 November 1, 2017 — 9:05 AM
1. One-third of new bike shares in Paris will be electric.
Europe continues to pave the way toward a more sustainable future, becoming a role model for the rest of us. New bikes in the Vélib' Métropole bike sharing system will be deployed in January and March 2018, and 30 percent of them will be electric. This is to combat the problem hilly terrain creates—commuters would take a bike to work one way but not the other due to hills, creating docking and supply imbalances. Electric bikes will help solve this issue and appeal to a wider base. (TreeHugger)
2. Want to maintain your weight after losing major lbs.? The secret is frequent exercise.
While previous research found that losing a dramatic amount of weight and keeping it off is a difficult (if not impossible) feat, a new study of past Biggest Loser participants found that the solution to this conundrum may lie in physical activity. While the CDC recommends 150 minutes of exercise per week, these participants had to exercise 80 minutes per day to see the results they wanted—but hey, it's still a promising finding. (NYT)
3. The amount of food waste in the United States is staggering.
Two-thirds of the food discarded in U.S. homes is edible, according to a study done on three major cities: Denver, Nashville, and New York. This could add up to 68 million meals being thrown away in these three cities alone. This is a good reminder of how our daily habits really matter. Here are a few easy ways to prevent food waste in your day-to-day life. (NRDC)
4. Ever heard of a post-wedding comedown?
It's when you get super depressed when the fun of the wedding is over and the weight of commitment sets in. This is a really common phenomenon during a period of such massive change. A psychologist's best advice? Be kind to yourself and talk to your partner. (Refinery 29)
5. Greenhouse gas levels are higher than ever.
According to a recent report by the World Meteorological Organization, the concentration of carbon dioxide in the atmosphere is the highest it's been in 800,000 years. According to experts, this rapid change has the potential to cause shifts in our climate system that we've never experienced before. (Science Daily)
6. Sometimes, shorter workouts really are better in the long run.
A new study published in the journal Obesity provides clues about what type of workouts can reduce adipose, or fat tissue. The researchers found that short bouts of exercise with subsequent rest days are more effective for weight management than one long bout of exercise. (Science Daily)