Why The North Face Will Be Closing Its Doors On Earth Day This Year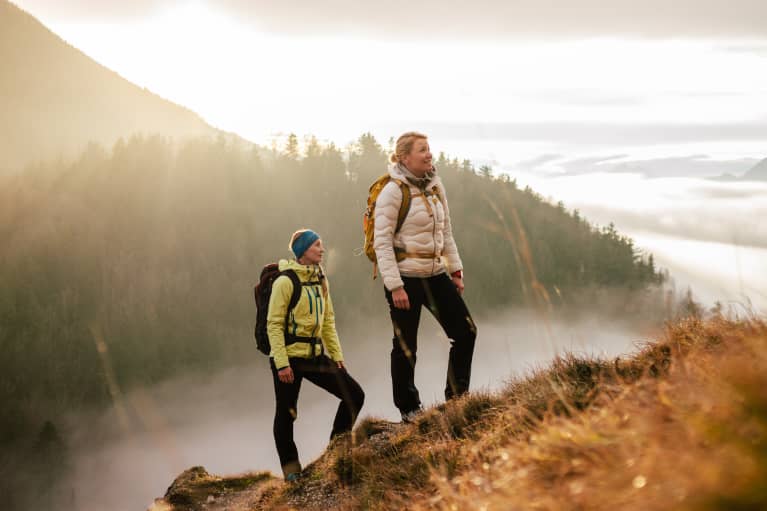 April 16, 2019 — 22:42 PM
The North Face doesn't want you to spend Earth Day shopping. Come Monday, April 22, the outdoor brand will be closing its 113 stores in the U.S. and Canada and encouraging customers and employees to get outside instead.
Part of the brand's larger "Explore More" initiative, the decision is meant to encourage people to connect with nature so they'll be more inclined to take action to conserve it.
"We believe that when people take time to appreciate the Earth, they feel more connected to it and are more likely to protect it," Tim Bantle, Global General Manager of Lifestyle at The North Face, said in a press release. "Explore Mode urges us to unplug from our digital lives to connect in real life to the world, each other, and ourselves in the effort to move the world forward."
The North Face is hoping it won't be the only company taking a breather on Earth Day. It launched a Change.org petition to make the occasion a globally recognized holiday (right now, it's just considered an "event" in certain countries). Household names across like Clif Bar, S'well, and National Geographic have signed on as co-sponsors, and if you like the idea of exploring a nearby park instead of an Excel document on Earth Day, you can sign on in support here.
"We see a need to inspire and enable exploration as a force for good, and in order to protect our planet for the next generation of explorers, we need to take time to appreciate the Earth and create meaningful connections in the present," Bantle told mbg.
Leading up to Earth Day, this week The North Face will be sponsoring analog events in cities across the world, including NYC, London, Manchester, Munich, and Paris. These will encourage people to take a short digital detox and engage with musicians and artists outdoors.
Here at mbg, we're all about getting out in nature with your phone on airplane mode every day—especially Earth Day. And if you're looking for a little something special to celebrate the occasion, we've got you covered with these fun outdoor rituals.