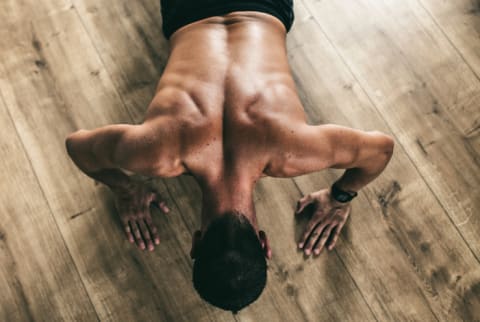 October 5, 2015
If you wake up most days exhausted and have to drag yourself through your daily routine, you may think it's normal.
But while this is certainly common, let me tell you: It's not normal.
If we take a serious look at how well the human body can function when circadian rhythms and the power of a good night's sleep are allowed to work the way they are supposed to, there's only one conclusion: The fact that many Americans are suffering the ill effects of chronic sleep deprivation is abnormal. It's linked to type 2 diabetes, obesity, and depression. And I consider it to be the number-one health problem in the country.
Don't buy into the myth that cutting sleep is a secret of high performers. It's not.
I first started beating the sleep drum to the Navy SEALs in 2009, when I was a physician in the U.S. Navy. I had also served as a SEAL, so I could empathize with the severe demands, both in training and combat situations, and how challenging it could be to get enough sleep. It's a fact that hits especially hard when SEAL trainees are subjected to nearly six days without sleep during "Hell Week."
But it's not just Navy SEALs who don't get decent sleep. In the United States, badge-of-honor status is accorded to those who claim they get by on six or fewer hours of sleep per night. Through this lens, sleep is considered optional — and viewed as some sort of timing-sucking weakness to be eliminated through drive and willpower.
The main thing I want to impart to you is this: Don't buy into the myth that cutting sleep is a secret of high performers. It's not.
In my career as a doctor and health optimization expert, I work with some of the most successful people in the country: top athletes, sports teams, powerful CEOs and entrepreneurs, and the Navy SEALs. You know what they all have in common? They all perform better with better sleep.
You know what else they have in common? When we first meet, none of them consider their routine lack of sleep to be a problem. But after we've worked together, 100 percent of them realize that lack of sleep was affecting their performance.
Now is a good time to set the record straight: I was once as sleep-deprived as anyone. I went through medical school at the same time my wife and I had an infant and two toddlers. I long ago lost count of how many 36-plus-hour hospital shifts I've logged. I've been a Navy SEAL, doctor, serial entrepreneur, consultant, father, and athlete. I went 10 consecutive years averaging about five hours of sleep per night.
And so I had to learn what I know now the hard way. After hitting rock bottom, I had to question assumptions, dig into the research, and work extensively with my clients to find answers about sleep that unfortunately are not part of the standard medical school curriculum.
Let me give you a short rundown of what happens when you chronically deprive your body a good night's sleep:
The upshot is that many Americans have a significant opportunity to make measurable improvements. And the result? Feeling better, working better, performing better, and enjoying better health while decreasing the chances of sickness and disease.
And so I'd like to present a simple challenge: If you're one of the many Americans who aren't getting enough quality sleep per night, make sleep your top priority for a single week. Try to get as much (drug-free) sleep as you can — and then see how you feel and perform as a result.
For more on how to sleep better, check out:
9 Steps To Getting Your Best Sleep Ever (No Pills Necessary)
5 Scientifically Proven Tips To Get Better Sleep

Kirk Parsley, M.D.
Sleep Medicine Expert
Kirk Parsley, M.D., served as an Undersea Medical Officer at Naval Special Warfare Group One from June 2009 to January 2013. While there, he led the development and supervised the group's first Sports Medicine Rehabilitation center. He is a former SEAL, and received his Medical Degree from Bethesda, Uniformed Services University of Health Sciences (USUHS) in 2004. He interned in Obstetrics and Gynecology at Balboa Naval Hospital San Diego in 2005 and subsequently completed a Navy residency in Hyperbarics and Diving Medicine in 2006.
Kirk has been a member of the American Academy of Sleep Medicine since 2006 and served as Naval Special Warfare's expert on Sleep Medicine. In addition he is certified in hormonal modulation (Age-Management Medicine). After leaving the Navy he went into concierge medicine and consulting. He continues to consult for multiple corporations, and professional athletes/teams. Kirk lectures worldwide on sleep, wellness, and hormonal optimization and is currently completing a book on sleep and health optimization.
His philosophy for wellness is simple; in order to optimize our health and get the most out of our bodies and minds, we must live more closely to the way we evolved as a species. He believes that many diseases and disorders that we accept as "inevitable" in modern society are unnecessary complications of poor sleeping habits, living in a toxic environment, eating foods we were not designed to digest, and allowing stress to overwhelm us. His passion is to help his patients and clients achieve the highest quality of life possible, and realize their health, performance, and longevity goals.
Kirk spends as much of his spare time as possible with his wife Cindy, and his three beautiful children (Hayden, Cole, and Harper). He has been a competitive athlete his entire life, and enjoys nearly all outdoor activities and sports.