paid content
 for

Meet The Makers Who Are Painting The Wellness World Green
How can a product have a positive impact on its surroundings? How can it inspire people to live more responsibly? How can it give back to the one planet we all share? These are the questions the following entrepreneurs constantly wrestle with in their quests to craft the ultimate sustainable brand. They're reimagining the products we use every day—and shaping the future of wellness and personal care in the process.
This Earth Day, 1 Hotels is spotlighting these heroes for their contributions to a healthier world for generations to come. After all, we are all part of one planet, and the decisions we make today have long-term implications. Here are their stories, their triumphs, and their tips for living a little greener, whether you're starting a sustainable company of your own or just trying to become a bit more conscious in your day-to-day.
The fragrance forager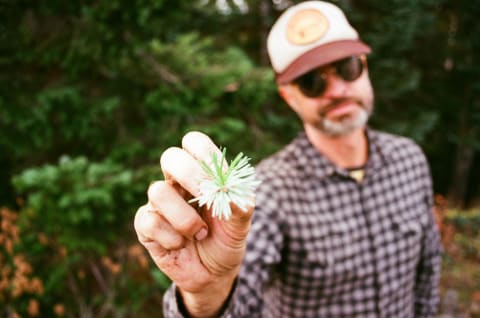 Hall Newbegin is on a mission to put the mountains in the bottle. Easier said than done, but he's making some major strides with Juniper Ridge—a line of fragrances for the home and body infused with wild-harvested plant material from evergreens, perennial shrubs, and herbs. With blends like "Cascade Forest" and "Big Sur Cabin," Newbegin is evoking a powerful appreciation for of nature with each spritz, and 10 percent of the brand's profits go right back into the landscapes it calls on for inspiration. "Recently, we helped protect about 300,000 acres of wilderness around the Berryessa Snow Mountain National Monument. In addition to our donation program, we regularly participate in trail restoration and wilderness boundary survey work," he explains. "We may not have a ton of money, but we've got strong backs and love the work."
The plant-based purist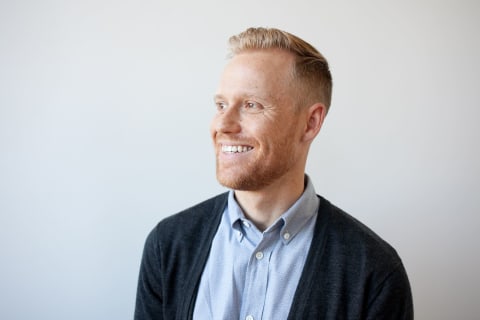 Mike Del Ponte knows that all water isn't created equal. That's why his line of striking pitchers, carafes, and bottles, Soma, is equipped with some of the most effective filters out there. By replacing petroleum-based plastic with natural materials like coconut shell and sugar cane, he's designed a filtration system that catches nasty contaminants like mercury, copper, zinc and chlorine without introducing any chemicals in the process. Sustainability shapes every aspect of his business. Soma reduces its carbon footprint by funding conservation-based forestry, using green packaging from post-consumer waste and recyclable materials, and, perhaps most importantly, utilizing responsible supply chain partners. "A big part of making sustainable products is about finding the right partners—whether it be manufacturing, design, or distribution," Del Ponte advises any budding eco-entrepreneurs. "Stick to what makes the most sense for your brand and overall mission. Remember not to take on everything at once, and it's important to do things thoughtfully versus rushing into them."
The lighting visionary
The brainchild of Brooklyn-based designer Danielle Trofe, Mush-Lume lighting is made from mycelium (the root structure of mushrooms) and agricultural waste like corn stalks and seed husks. The resulting lamp is a natural, sustainable product that is grown, not manufactured. Plus, its material, crafted by Ecovative, is biodegradable and can be returned to the earth after use. "The overall goal is to challenge our ideas of what interior products should be made from, how they're made, and ultimately where they will end up," says Trofe, whose other products include planters made from the mycelium and self-watering vertical gardens. You can find her modern, whimsical designs everywhere from the Brooklyn Botanical Garden to 1 Hotel Brooklyn Bridge, where 130 dot the ceiling of the Riverhouse Suite. Trofe's advice for anyone looking to make a sustainable shift? "Consumer choices matter. Take stock in that. From buying local to eating organic and even opting at times not to make a purchase, each person affects how our finite natural resources are used and cycled."
The one setting the bar
Brianne West's journey to reimagine the personal care industry began with a single statistic: 8 million tons of plastic enter our oceans every year. This staggering number inspired the scientist with a background in cosmetics to formulate Ethique, a line of beauty bars that go way beyond just soap. "Solid products aren't anything new in particular—everyone has seen and used soap, but no one had ever gone further than just shampoo or soap bars and made an entire range of solid products like we have," the New Zealand innovator explains. Her solid, shampoos, conditioners, face cleansers, deodorants, body washes, and cleaning products are entirely waste-free, saving an average of 3 plastic bottles per bar. As for the bars themselves, they're loaded with goodies like essential oils, aloe, and plant extracts that are sustainably produced, never tested on animals, and packaged in recycled paperboard. "Switching from plastic bottles in your bathroom to solid bars is a relatively small change for you as an individual, but if the majority of us switch we will make a massive positive impact on our planet."
The master upcycler
With humble beginnings involving a hammer, a knife, and scrap leather in the back of a VW van, Waltzing Matilda has evolved into a gorgeous line of upcycled bags, sandals, and accessories sold across the country. Virtually all of founder Mike Balitsaris' designs begin with a scrap material like a leather boot from World War 1, a saddle from 1950, or a textile from the Navajo Nation. He then recreates these goods that would have otherwise be thrown away into new innovations that nod to a rich history. "I design after finding these forgotten pieces and becoming inspired to create based on their texture and the way they stimulate my sense of touch, smell, sound, and sight—I left out 'taste' on purpose," jokes Balitsaris. All of his designs are crafted in Pennsylvania and built to last forever. Balitsaris has simple advice for anyone looking to live a bit more sustainably: "Have only a few things, but make them great things."
The bottle brigade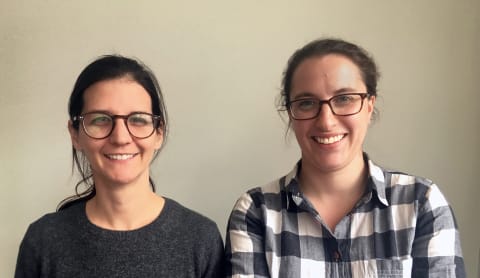 By now, we all know that plastic water bottles are terrible for the environment, but they are pretty convenient during those times when we leave our reusable ones at home. That's where Green Sheep Water comes in. By simply swapping plastic out for aluminum, co-founders Nicole Doucet and Jess Page have created bottles that are easier to recycle indefinitely (most plastics degrade during reprocessing and can only be repurposed once). Plus, aluminum is recycled more than twice as much plastic, so it's more likely to be made of recycled material too. With major companies like Google and Patagonia stocking this better-for-the-planet alternative at their events, it looks like it just may be making plastic a thing of the past. "Changing consumer behavior is hard," say Page and Doucet. "The fact of the matter is that sustainability on its own is not enough to inspire people to choose your product over your competitors. That being said, if you can build a better-all-around offering that has sustainability built in, that's a much stronger place to start."
The herbal artisan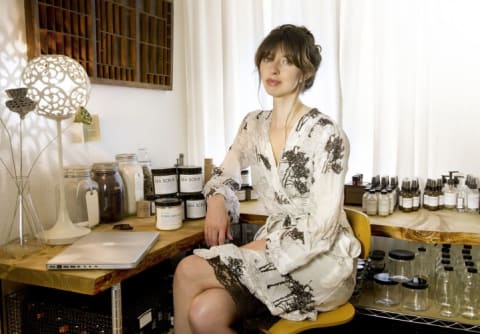 Brandy Monique, the magical face behind beauty brand Fig + Yarrow, describes her skin care brand as "a bit of alchemy, a bit of plant spirit medicine, and a bit of herbalism." This high-vibe apothecary features balms, salves, oils, and tonics that take a back-to-basics stance on beauty, highlighting organic leaves and flowers picked near Monique's Colorado home. Free of preservatives, parabens, and toxins, they're indulgences that impart a quick hit of nature into your morning routine. "Just keep life simple, because the greatest quality can be found in the simplest things," she says. Who can argue with that philosophy?
If you want to ask questions to other sustainable entrepreneurs, tweet them to @mindbodygreen and @1Hotels this Earth Day.