6 Things You Need To Know Today (March 27)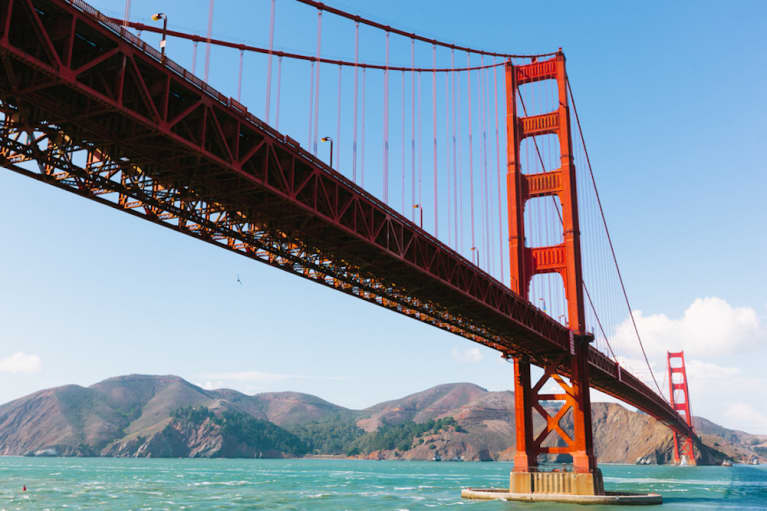 1. California is taking major sustainable steps.
California just passed an impressive set of regulations to reduce its greenhouse gas emissions. They include eliminating food waste in landfills by 2025, requiring oil and natural gas producers to minimize leaks, banning the use of certain gasses in new refrigerators and air conditioners, and reducing methane emissions from the state's massive dairy industry. (Scientific American)
2. Sephora is rolling out makeup workshops for cancer patients.
Trained staff will be teaching a dozen people at a time how to do makeup after receiving cancer treatment: From addressing "chemicals of concern" to learning how to pencil on eyebrows, it's a feel-good experience from the inside out. Many instructors are survivors themselves and can identify with the struggles. And if workshops aren't in a Sephora near you, look for an identifying pin: They're trained to help cancer patients everywhere. (People)
3. Should we be walking 15,000 steps per day instead of 10,000?
Since the dawn of fitness trackers, 10,000 steps has been the magic number for weight loss and disease prevention. But this number is 70 years old, and a new study conducted on postal workers in Scotland found that people who walk 15,000 steps per day—or roughly 7 miles—had more normal BMIs, waistlines, and metabolic profiles. (NYT)
4. Boston is taking food as medicine to a new level.
For the last few decades, a nonprofit organization in Boston has been delivering meals that are specifically tailored to people's medical condition. According to the CEO, "If we can prevent a patient from being in the hospital for one day, we save enough money to feed them for six to 12 months." Recently, doctors began studying the program to see just how successful this intervention really is. (STAT)
5. This 94-year-old WWII vet got the present of a lifetime from his daughter.
Ervin Smolinski, who'd made a tradition of sending lottery tickets to family members on their birthdays for years, got one of his own for his 94th birthday from his daughter. The winning ticket was worth $300,000. (Time)
6. Having a hard time studying? Blame it on the building.
A new report points to the impact of environment on student success, as factors like mold, poor ventilation, and heat were shown to create fatigue, lower attention span, and loss of concentration. (Harvard)