6 Things You Need To Know Today (March 21)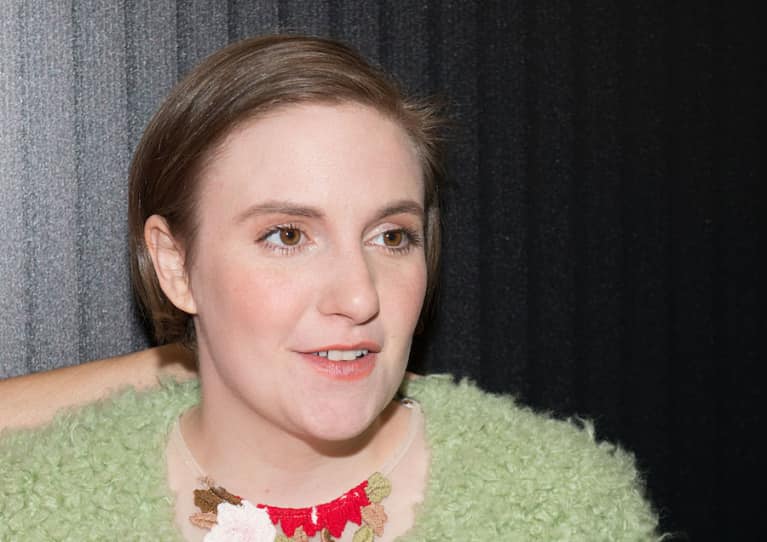 1. Lena Dunham stands up to online bullying.
Blogger Perez Hilton posted a picture of Lena Dunham to his Instagram with the caption, "Nice to see her trying!" Dunham, who was photographed at a fundraiser for the Human Rights Campaign, fired back a defense, commenting on the 'gram, "I try at a lot of things. Mostly I try at being a writer, director, actor, activist, friend, sibling, partner, godmother... Fashion is fun but sometimes I'd rather not spend 3 hours and lots of cash I could give to charity or spend on books and food to get ready to go out." (Cosmopolitan)
2. Putting our planet at risk also puts our health at risk.
According to the Medical Society Consortium on Climate and Health, one of the best ways to protect our health is to reduce our greenhouse gas emissions. How can our environment affect our health, you ask? Think rising rates of infectious disease, natural disasters causing injury and PTSD, and poor air quality making allergies and asthma even worse. (Grist)
3. India's new fossil discovery might have major implications for the timeline of life.
The preserved 1.6-billion-year-old fossil communities found in India's Chitrakoot district are made up of ancient organisms that have been shown to share characteristics with red algae—one of the oldest groups of plant life on earth. A representative from from Cornell University's School of Integrative Plant Science said, "if the fossils...have been properly identified, and their age...accurately determined, their existence could show that 'life may have been more precocious than most of us thought.'" (QZ)
4. Our solar system may be facing an identity crisis.
A group of scientists are presenting a new, more inclusive definition of planets during this weeks' Lunar and Planetary Science Conference in Houston. Under the new definition, a planet is anything massive enough to pull gravity into its sphere—adding 102 formations, including Pluto, to the current list. If it's adopted, scientists would then subcategorize planets further based on their geology. (The Washington Post)
5. Sesame Street just introduced its first autistic character.
There's a new muppet on Sesame Street, and her name is Julia. She looks a lot like the other muppets, but there's one difference: Julia is autistic. "Man, I really wish that kids in my son's class had grown up with a Sesame Street that had modeling [of] behavior of inclusion characters with autism," Stacy Gordon, the puppeteer who plays Julia, said. (NPR)
6. Want a delicious school lunch? It might be time to move to Japan.
In Japan, they consider lunch part of a child's education, not a break from school—and it has amazing results. With ingredients from local farmers and nourishing, well-balanced meals, students are able to acquire "a sense of gratitude" and "spirit to appreciate foods and social manners" (the stated goals of government officials) while giving themselves the brain food they need to succeed. (CityLab)