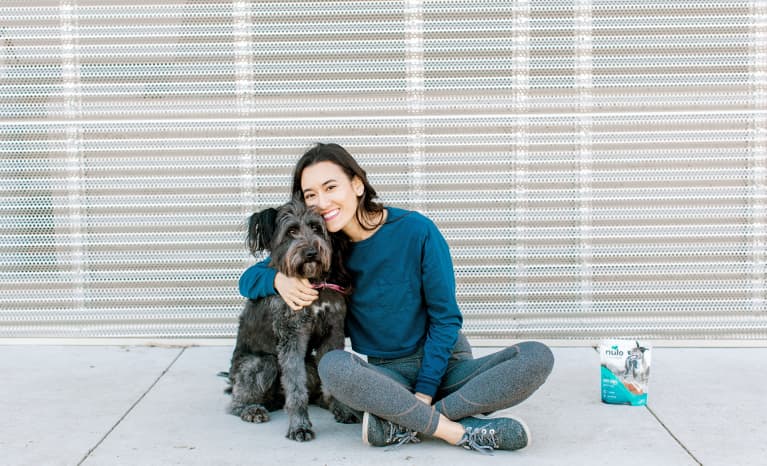 The quote "I work hard so my dog can have a better life" is hilariously on point. My fiancé and I adopted Luna almost two years ago, and my heart has been exploding ever since. She's a rescue, so we really don't know what breed(s) she is, but I just know that we felt an instant connection from the first time we laid eyes on her.
Now, we're getting ready to close on our very first home here in Austin, Texas, and while a bigger space to call our own is great, we are MOST excited to play in our backyard with Luna. Just like us humans, we want Luna to live a happy, healthy, and active life. There are quite a few factors that come with owning and caring for a pet, so here are the nonnegotiables for our pup: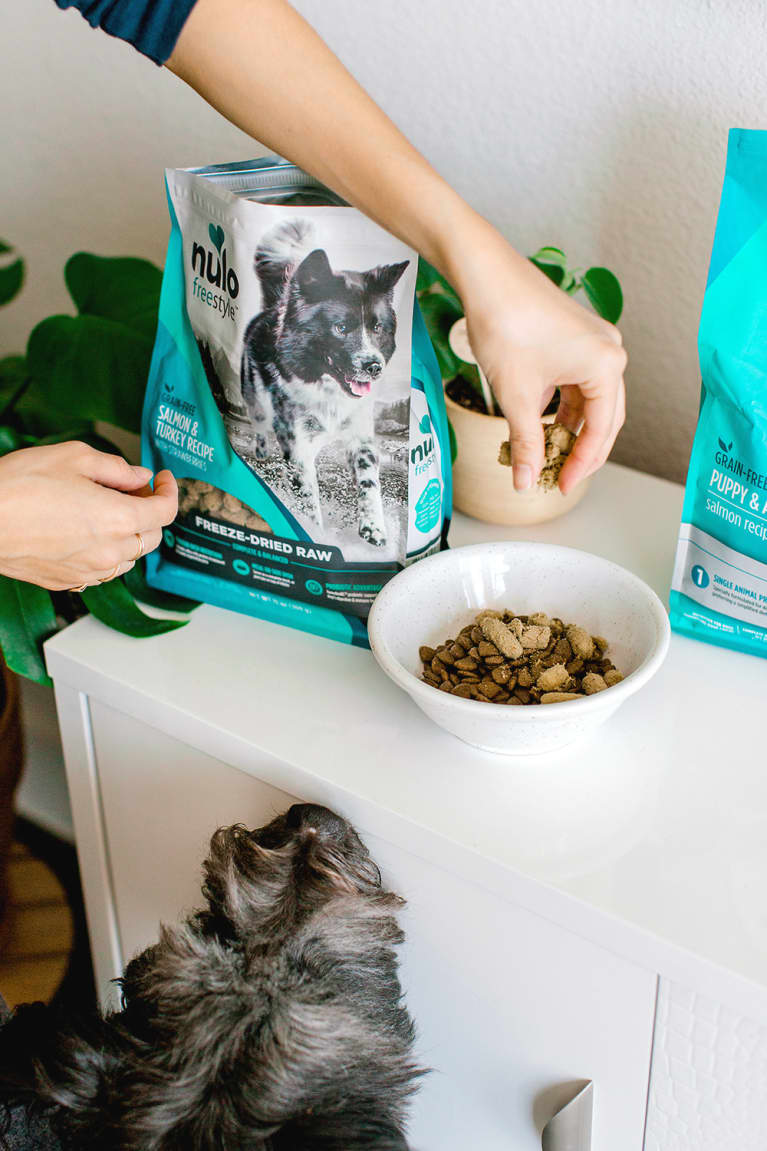 Time spent outside, staying active, and being around other pups is so clutch (and it's also a great way to make new human friends when you're new to town like us!). Every morning, weather permitting, we let Luna run off leash and play fetch outside our apartment. Our neighbors often pop out around the same time, so the pups all get some morning playtime in. As someone who works from home, a tired, happy pup is how I am able to get work done during the day.
Making sure Luna gets enough time every week to socialize with other dogs is super important for keeping her happy and active. Once a week, she goes to doggy day care for a full day of playtime, and she loves it! We also try to hit up the dog park on weekends so she gets extra time to hang with her pup pals.
And just so she can get some additional activity and quality time with me, I try to take Luna out with me where I can, whether it's while I work from a cafe or when I'm running errands. She's so much more well-behaved when she's getting enough daily activity time, and it's a really fun way for us to get some extra time outdoors as an added healthy bonus.
She's so much more well-behaved when she's getting enough daily activity time, and it's a really fun way for us to get some extra time outdoors as an added healthy bonus.
We make it a priority to keep Luna well-groomed, not only because it keeps her looking so freakin' cute but also because it's super important for her overall well-being.
Maintaining a healthy, shiny coat and giving her regular brushing keeps her fur from getting matted. We also brush her teeth, clean her ears, and trim her nails to reduce the risk of any infections happening and to make sure she's feeling good.
We consistently keep on training Luna and reinforcing commands that she already knows. This practice helps us align with each other, which makes for a happier life for both of us. That's why having tasty treats your pup loves is super key to continuing training your pup. Luna's all-time favorite is anything salmon. She goes CRAZY over Nulo's Salmon and Strawberry jerky treats and will be the most obedient pup you've ever seen if she gets even a whiff of them.
Of course, this is a nonnegotiable! Luna is a member of our family, and we absolutely loooove this pup. She craves attention and affection, and we love to give it to her. We make sure she knows how special she is by sharing a lot of snuggle time and kisses. Luna brings so much joy to our lives, and spending time with her helps us to de-stress. By keeping her healthy and happy, she increases our well-being as well. What a win-win.
Turns out, the five nonnegotiables for my dog aren't all that different from what we need as humans. Looks like we're on to something!