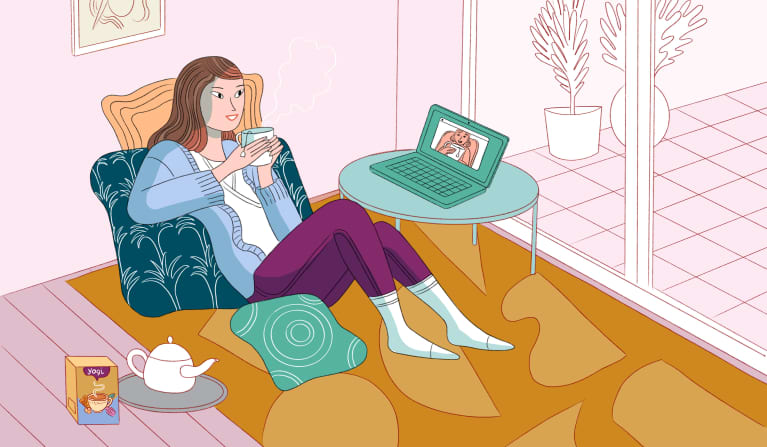 It's safe to say that 2020 hasn't exactly gone as planned (unless your plan somehow involved video conferencing your grandma into Thanksgiving dinner). But through all of its twists and turns, this emotional roller coaster of a year has taught us a couple of things: to appreciate what we have and to support others who might not be as fortunate.
So, with the holidays coming up, there's no better time to embrace the spirit of giving and share it with your community. For our third Action Week with Yogi® Tea, we're thinking far and wide...by looking to those near and dear. This week is all about supporting your community by empowering the local businesses and individuals that keep it thriving.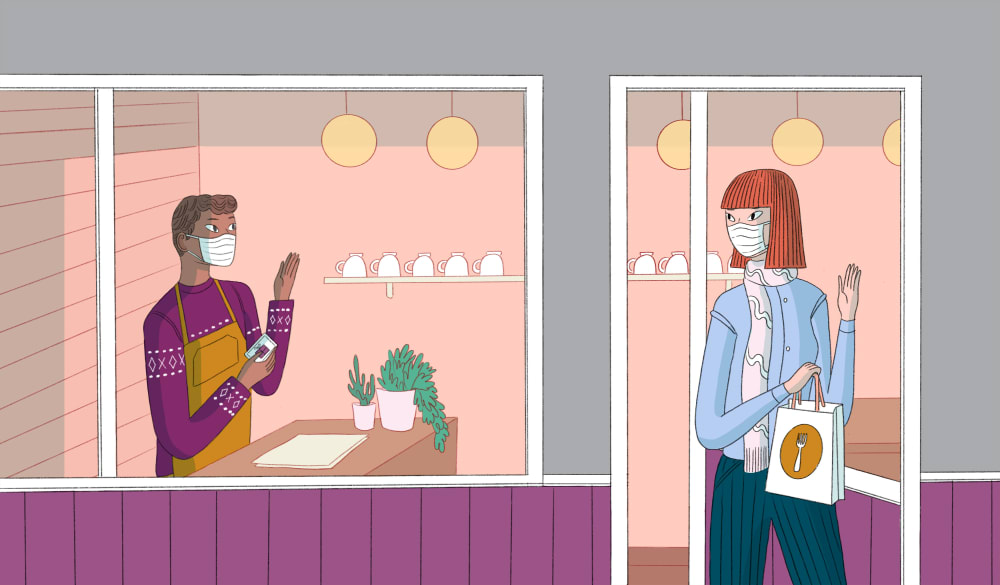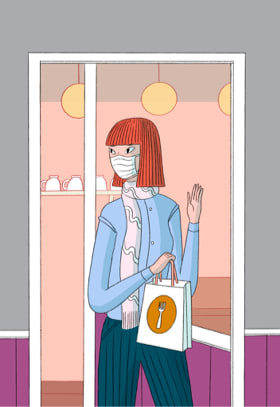 Few industries have taken a hit this year like the restaurant industry. To kick off the week, treat yourself to some takeout fare from a local haunt—whether it's the corner place you've been to a million times, or a that "I always pass it but have never been inside" spot that's been on your list for years.
These local spots are what give your neighborhood that extra bit of flair and personality, and it's people like you who can help these businesses through difficult times.
Naturally, the easiest way to show them some love this holiday season is to frequent their businesses on a more regular basis. But to ensure that they get the most out of your patronage, opt for pick-up instead of delivery from your favorite app. While these apps are super convenient, many take a percentage of sales from each order, which means less profit for small restaurants. Additionally, if the restaurant offers them, consider purchasing and paying with gift cards. Doing so provides the business with more immediate cash flow, even if you choose to dine at a later date. Over near mbg HQ, there's a little Medi spot around the block that we'll be heading to today to show our support. Their vegan mezze platter pairs perfectly with something warm and zesty, like a cup of Yogi® Mango Ginger tea.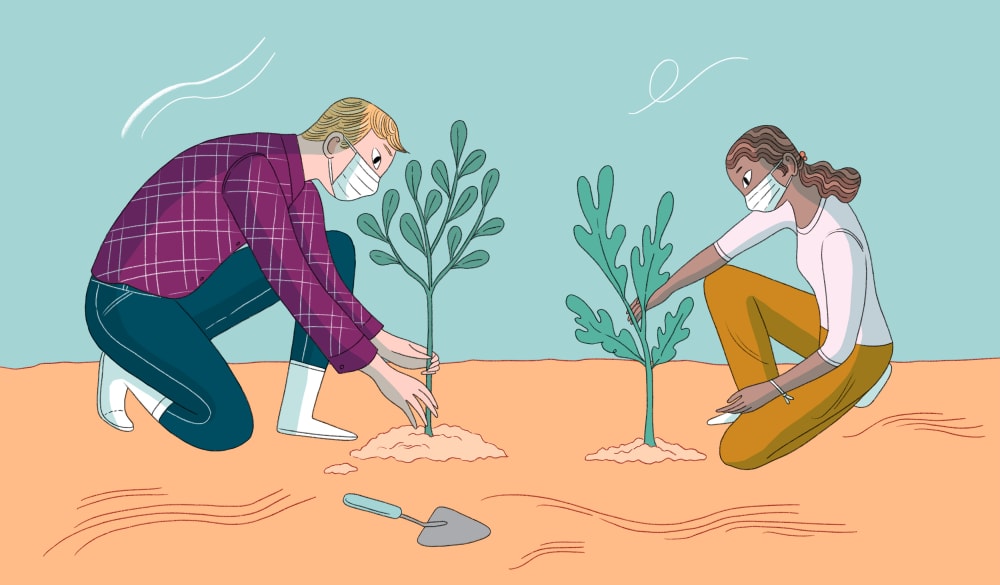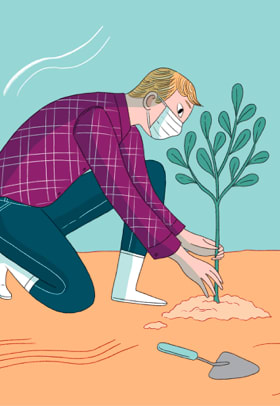 The best gift you can give your community this holiday season? It's actually just…you. That's right—one of the most powerful ways to give back isn't through donating money or things (though we won't stop you from doing that either) but from donating your time.
On Day 2 of Action Week, we implore you, dear reader, to do just that. From lending a hand with a local conservation project, (virtually) tutoring a high school student, or getting involved in your city's government, there is no shortage of opportunities to make this happen (and who knows, you might just stumble on a whole new career path!).
Need help taking the first step? The internet can be a beautiful place—resources like Volunteer Match, Idealist, or All For Good make the search process faster than the time it takes to steep your Yogi® Sweet Tangerine Positive Energy tea.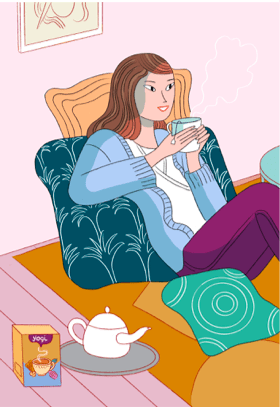 Remember recess? Those precious 45 minutes in the middle of the day when you could just hang on the monkey bars and let go of your worries? (We were very complex 7-year-olds.) Today, we're bringing back this schoolyard tradition but turning it into something a little more Zen: afternoon tea.
Here's your chance to take a break and make the world feel a little bit smaller. Invite your farthest-flung friends and family members to take part in a virtual teatime. This tiny action is—in our opinion—one of the easiest ways to make this big world of ours feel just a little smaller, especially in these socially distanced times. And don't worry about time zones—any hour is a good time to come together with the people you love and unwind with a cup of something soothing, like Yogi® Honey Lavender Stress Relief tea.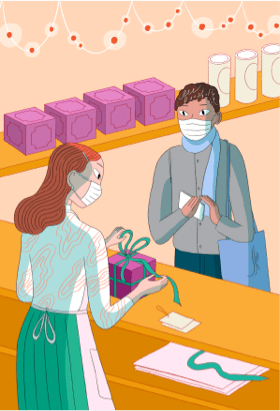 T

r

e

a

t

y

o

u

r

s

e

l

f
You've heard it a million times from politicians, but it's a sentiment we wholeheartedly believe in: Small businesses are the backbone of our economy. Last year alone, they created two-thirds of new jobs in the U.S.
Maybe your holiday shopping list still has a few boxes left unchecked, or maybe you just need a little bit of retail therapy yourself. Whatever the reason, today's mission is to show your support by shopping local. In a world of next-day delivery and mass-produced everything, this is one of the best ways to embrace what makes your community the unique destination that it is. But the benefits don't stop there—shopping with small local businesses near your home can boost your local economy, promote local job growth, and reduce your carbon footprint. Discovering these hidden gems has never been easier—you can narrow your Etsy search to show only local creators, use interactive maps (like AMEX's handy "Shop Small" map), or leverage tools like Shopify's Shop app, which includes a "shop local" feature to help you find what you're looking for nearby.
And the beauty of living in this modern era is that you can still do this from the comfort of your own couch—ideally while sipping on something cozy, like Yogi® Honey Chai Turmeric Vitality tea.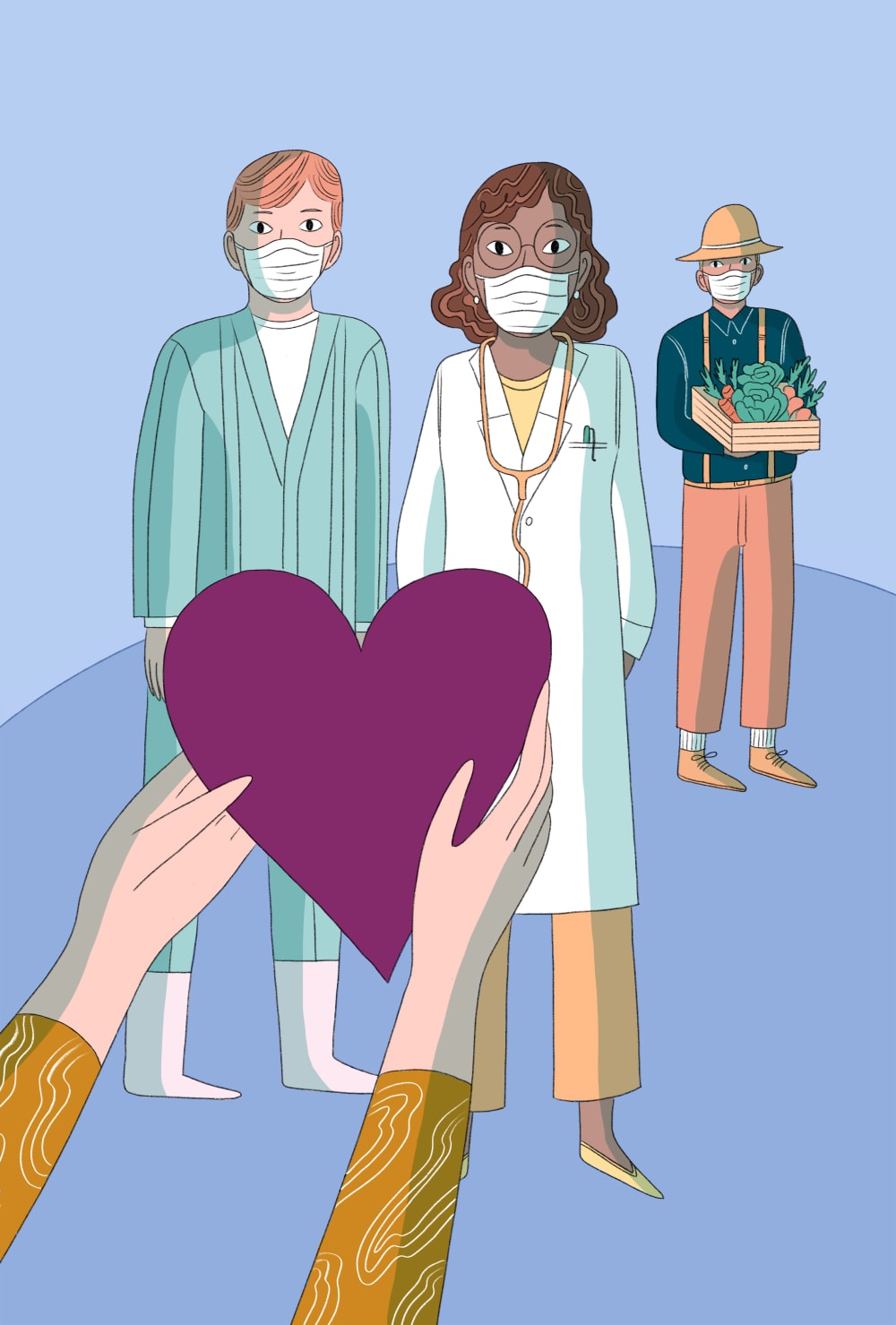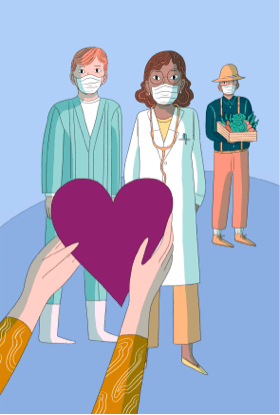 Hot take: 2020 has been quite a year. It's been a lot of things for a lot of people but arguably more for the essential workers who risk their lives every day to keep us safe and healthy (and if that's you, here's a virtual hug from team mbg). These include the medical professionals and first responders on the front lines of the pandemic, the agricultural workers and grocery employees who keep food on our table, those in the energy and water sectors that power our WFH life, and many, many more (here's a helpful guide to who is an essential worker).
To cap off Action Week, show your local heroes some love. You can send food to your local hospital (through organizations like World Central Kitchen or programs like Off Their Plate, which has the added bonus of supporting local restaurants), donate PPE to those who need it (through programs like Mask Match or the Frontline Responders GoFundMe page), or simply check in on a friend or family member who is a front-line worker. But ask any essential worker, and they'll tell you that the biggest way to show gratitude is to simply stay home, practice social distancing, and slow the spread.