Leonardo DiCaprio Is Saving Our Oceans, One Adorable Creature At A Time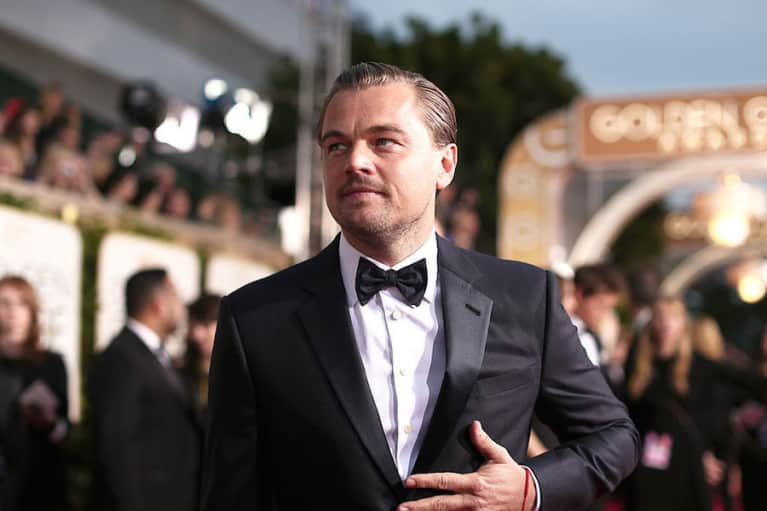 With a $15 million investment to defend our planet, a namesake foundation that supports sustainable projects around the world, and a climate change documentary under his belt, Leonardo DiCaprio is no stranger to green causes. Now, he's kickstarting another environmental initiative, this time in the name of biodiversity.
This week, DiCaprio worked alongside Mexican President Enrique Peña Nieto to draft and sign a commitment to strengthen the country's sustainable fishing practices just in time for World Oceans Day. The agreement focuses on protecting the vaquita porpoise in particular—the world's smallest marine mammal, and one that is now critically endangered.
As few 30 vaquita are left in the wild, thanks to large-scale fishing techniques in the Gulf of California that trap many members of the ecosystem in their wake. By banning certain harmful fishing practices and organizing the retrieval of any "ghost" nets that have been left over in this habitat, the Mexican government is committing to protect the last of the species. While it may not seem like a sweeping change, it sets a powerful precedent for collaborative climate reform.
"To have the leader of Mexico join with powerful philanthropists and influencers like Leonardo DiCaprio and conservationists to take on this challenge is a great model," Jan Vertefeuille, Senior Director of Advocacy at the World Wildlife Fund, tells mbg. "It commands high visibility, and with that comes strong accountability. Sadly, there are many other species that need urgent action and I'm hopeful this will inspire more such creative collaborations for conservation." That's why WWF is calling on Mexico to go further by launching coordinated efforts with China and the U.S. to end the illegal catch and trade of other endangered aquatic creatures.
Studies show that humans have already powerfully changed virtually all major marine ecosystems, decreasing the abundance of ocean life large and small. WWF, Reef Watch, and Earthwatch are great resources if you're eager to learn more about what you can do to protect endangered species.
Check out mbg's quick-and-dirty summary of what you can do to protect our oceans here and here.