A Green Beauty Pioneer Lets Us Into Her Stunning Home-Turned-Office In NYC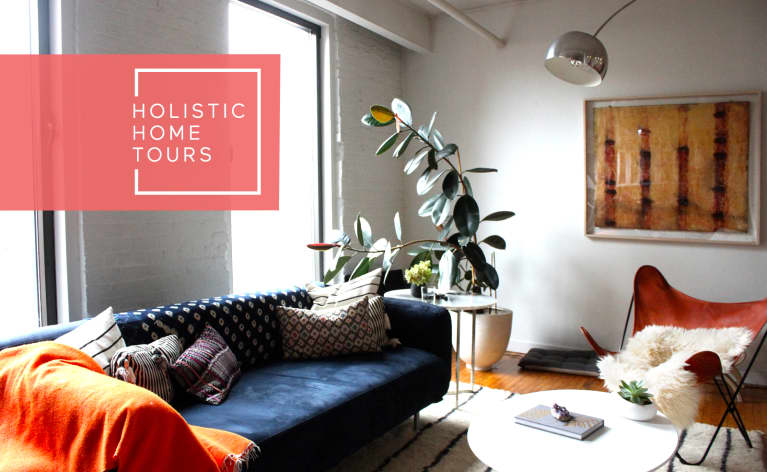 Katharine L'Heureux is the green beauty pioneer behind Kahina Giving Beauty. Since 2008, the cult-favorite brand has highlighted traditional skin care remedies of Morocco and helped turn nourishing, skin-clearing argan oil into a beauty cabinet staple in the process. L'Heureux always works to make sure that she's delivering the highest quality organic, fair trade, and cruelty-free ingredients and improving the lives of the Berber women who extract them in the process. And she does it all from her home-turned-office in Chelsea, Manhattan.
Her family has lived in the bright, open apartment for 22 years, and it's a beautiful reflection of their shared passions and loves. Recently, Kahina has become a true family affair with her husband and daughter helping to run the operation from the same shared table. Here's a peek into how L'Heureux has crafted an inviting, deeply personal space that fuels her work, life, and relationships.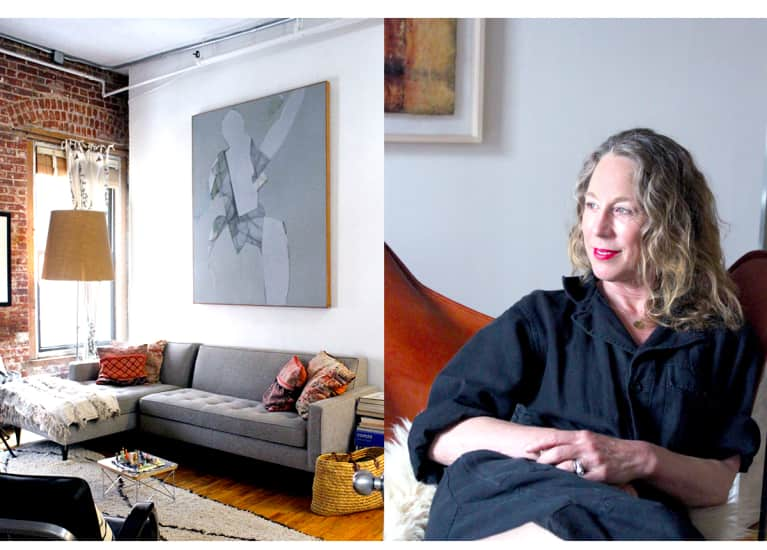 What three words describe your design philosophy at home?
Eclectic, relaxed, and functional.
Your home is so full of personal touches. How do you decide what to display?
Well, my home is constantly changing. I have this desire to be minimalist until I clear everything out and it looks stark, then I bring everything back in. It's always a balance with me—taking out and putting in. I think it's about being selective and pulling in your personal touches here and there.
What's your favorite place to shop for furniture and accessories?
There are so many great resources online for furniture. I love 1stdibs, Cherish and The Citizenry. For accessories, Archive NY is my favorite for pillows and I always love to mix things up with my finds from the souks in Morocco.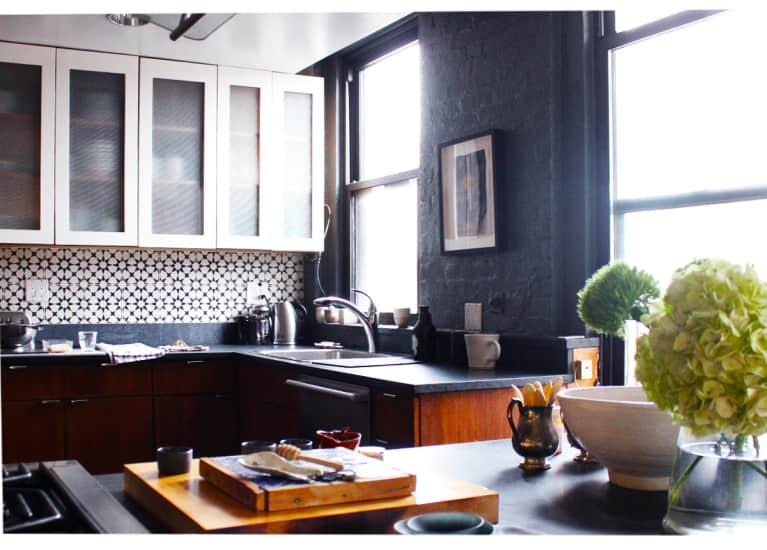 I'm loving your big, beautiful plants!
They keep growing out of their pots! For a long time, I thought that I couldn't keep any plants. I was scared they'd die right away or make the space look too cluttered. It was only recently that I decided to bring in a few plants, but I've found that it's really nice to bring nature inside when you live in a city.
What's the most sentimental thing you have on your wall, and what's the story behind it?
Everything! I'm a Libra, so it's hard for me to choose...everything I acquire has a story. But it would probably be the portrait of my great, great, great grandmother who was named Miss San Francisco and was the muse for the statue in San Francisco's Union Square. I think that story is really cool, and the piece is probably from the 1840s.
What's the newest thing in your home?
Probably the Moroccan rug in the living room; my husband and I got that together in March. I've always acquired Moroccan textiles and blankets. Every time I go to visit the farm, I always have to fill up.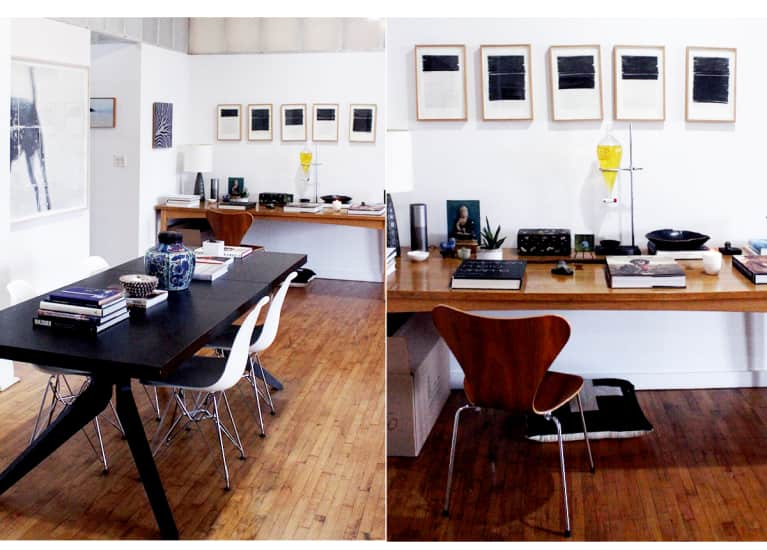 How does your home motivate you? How does it relax you?
I find that it's a place of calm. We're on a busy block, but I can come up here and find real serenity. It motivates me because it's kind of like my palette—I like to move things around and get inspired. I feel creative here.
What noises can be heard in your home? What smells?
Well, on one side of the apartment there's a lot of traffic, and we're surrounded by nightclubs. At night it's awful! This time of year, though, there's this park that people go to nearby that has a handball court. You always hear the ball whacking against the wall, and to me it's almost like you're at a resort with a tennis court. So I kind of love that, and I love the sound of kids playing there too.
We always have our candles burning, and since we have skin care here, there are always the smells of ingredients like sandalwood and other herbaceous things. I love bringing in flowers, too.
What's it like to live and work in the same place?
I love working out of my home. It means I can have a more fluid schedule—I can check emails and then throw the laundry in! More than anything though, I like being home. I just really like being home.
Want to add some of these design touches to your own space? Here are a few ideas to get you started.