6 Things You Need To Know Today (January 10, 2018)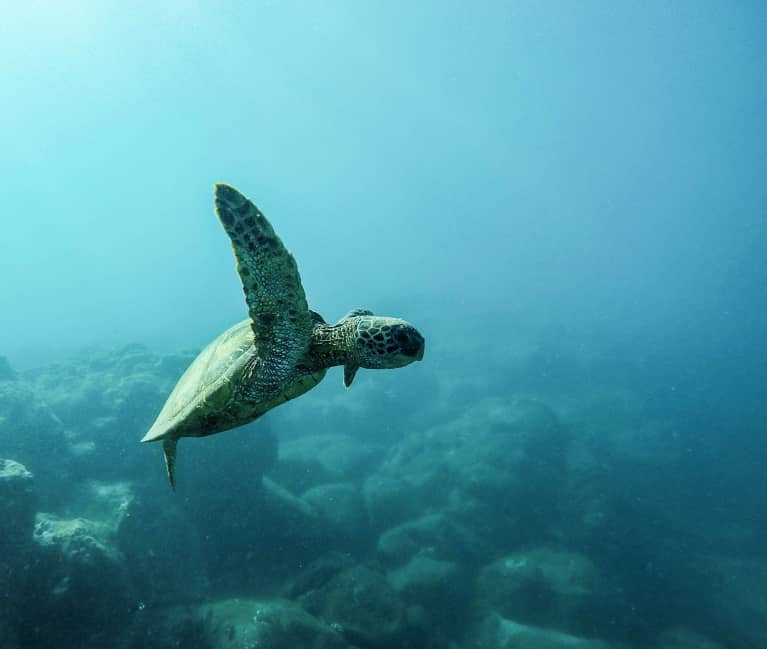 January 10, 2018 — 9:45 AM
1. Rising temperatures are turning the Great Barrier Reef's sea turtles female.
The sex of green sea turtle hatchlings can be influenced by a change of just a few degrees. As sea temperatures continue to rise, it's possible that turtle populations, which are already skewed far more female than normal, will become unable to reproduce, threatening their species with extinction. (The Guardian)
2. Retailers have harnessed the power of scent to trick you into buying more stuff.
It's not always malicious—but our sense of smell is super powerful. Our olfactory nerve is the only sensory nerve that directly interfaces with the environment and our brains, which is why smell can be so powerfully nostalgic. More and more retailers are harnessing the power of scent in tricky ways, to make stores seem bigger, merchandise more appealing, and to add to the vibe and context of a store. (Racked)
3. You can go foraging, even if you live in big cities.
Foragers scrounge around their natural environments for fruits and vegetables. While foraging is usually thought to be a non-urban endeavor, a new study shows that Baltimore is actually home to a vibrant foraging community that collects over 140 kinds of edible plant material. "This study elevates the voices of foragers and will be useful for Parks Departments as they consider policy approaches to foraging that support the health of both people and forests," says one of the study's authors. (foodtank)
4. Move over, Bitcoin. Sweatcoin is taking over in 2018.
The latest fitness tracker has a new and exciting feature: a monetary incentive. Sweatcoin is a free fitness app that tracks your movement and awards one "Sweatcoin" for every 1,000 steps taken outdoors, which some vendors accept as payment. Has getting your workout in ever been more motivating? (NYT)
5. Pregnant women may want to be wary of air pollution.
A recent study showed that women who were breathing polluted air while pregnant were more likely to give birth to babies with birth defects. Researchers looked at data on 290,000 U.S. babies with birth defects and matched them with records on air pollution measurements near mothers' homes. (Reuters)
6. Energy-saving home technology is becoming more accessible.
Tech company Nest recently announced that it will team up with nonprofits and utility providers to bring its line of energy-saving thermostats to 1 million people who live in low-income households and tend to have a harder time paying for standard energy bills. (TreeHugger)