Water Fasting Has Become Super Trendy, But Is It Powerfully Healing — Or Really Dangerous?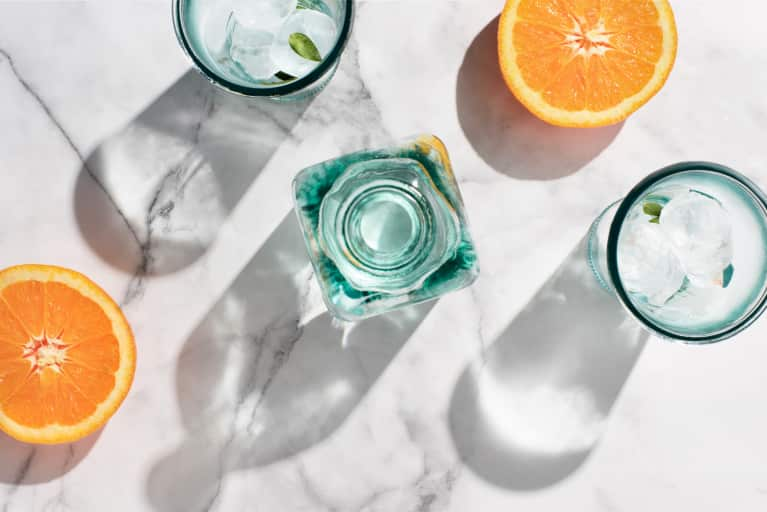 Taz Bhatia, M.D.
, is part of the
mbg Collective
, a curated group of our most trusted wellness advisers. Since 2009, we've had the brightest, most passionate mission-driven leaders in wellness share their intimate stories and world-class advice. Now we're giving you unparalleled access to the people who, alongside mbg, are
putting the "WE" back in wellness
. Consider them your personal guides, there to support you and sustain you on your journey.
Fasting seems to be the latest health trend, with intermittent fasting, alternate-day fasting, and water fasts becoming more familiar terms in the wellness landscape.
Water fasts have been around for centuries and have been done in a number of different ways and for varying lengths of time, usually five to 40 days. In a water fast, you are limited to drinking only water and no food for the duration of the fast. Many fasts and detoxes have taken a spin off the traditional water fast. Remember the classic lemon, cayenne pepper, maple syrup fast or even the cabbage soup cleanse? Both are offshoots of the original water fast, where liquids are the main source of sustenance. Many of these fasts have had positive results, with reduction in blood pressure, improvement in insulin levels, and even weight management.
What water fasts accomplish.
The success of water fasts may lie in their ability to induce autophagy, a mechanism by which the body reprograms itself, clearing out old cells or damaged cells and replacing them with new ones—a reboot, so to speak. There is also research that suggests that fasting can improve digestive health, allowing good bacteria to flourish, resulting in an overall improvement in metabolism, weight, and many other cardiometabolic conditions.
Studies show that water fasting will help you to lose weight (around 14 pounds in five days of water fasting), lower blood pressure (drops an average of 20 points after five days of water fasting), and reduce oxidative stress (a good thing, because too much oxidative stress ages you more quickly). Oxidative stress is a condition where too much oxygen can wreak havoc in your cells. It's complicated, and that last sentence is wildly simplified, but the bottom line is that oxidative stress is an indication that you are out of balance on a cellular level. This condition can cause excessive fatigue, brain fog, muscle and joint pain, wrinkles and gray hair, poor eyesight, headaches and sensitivity to noise, and a decreased immune system.
That's the good news.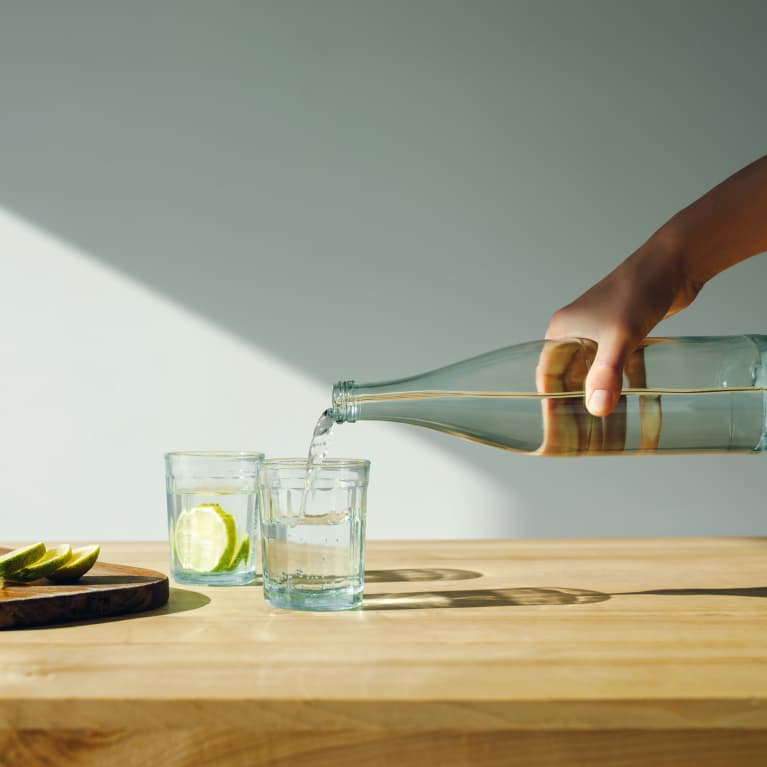 Negative impacts of water fasting.
The bad news is that water fasting for multiple days is highly challenging, and it can be dangerous. I don't recommend a water fast for more than 48 hours unless it is medically supervised. Research also demonstrates the negative effects of a water fast on your kidneys and a decrease in CoQ10, an enzyme naturally produced in your cells and tissues. CoQ10 acts like an antioxidant, providing energy to our cells, preventing muscle weakness and even cardiac dysfunction.
Prolonged water fasts can also result in fainting, brain fog, and fatigue. Water fasts are not recommended for anyone with kidney disease or who are pregnant or nursing or on multiple medications.
There are spas where you can go to do water fasting under the supervision of doctors—in these places you often receive daily massages, chiropractic care, and spa baths—but you are still just drinking water for days on end (five to 40 days is the amount offered). I've never tried it, and I admit that it's intriguing, but as a functional practitioner, I still think it is extreme and unnecessary. There are so many different tools to heal the body, each of which always has to be used appropriately. A one- to two-day water fast comes with minimal risk, but trying to go for more than two days with just water will likely make you irritable and increase your risk of side effects.
Now, back to the good news—you can fast without feeling overly deprived.
If you still want to try water fasting on your own (and you don't have any of the conditions mentioned above), I suggest no more than 24 to 48 hours followed by a day of green drinks and a protein smoothie. Make sure that during the 48 hours of water fasting you don't overexert yourself since it can cause dizziness, nausea, and headaches. You can do a shorter fast and still get many benefits from doing a smart detox day with a gut-resetting tonic, a powerful green drink, and a protein smoothie. Intermittent fasting has been shown to provide all the benefits of a water fast, with none of the hunger and physical torture you have to go through.
As you navigate the world of fasting and its implications for your health, understand that fasting is essentially a form of detoxification, an opportunity to reset and reboot the body. A short water fast, intermittent fasting, a detox—there are so many options to choose from, but safety and the long-term results should always be the first goals.
Is intermittent fasting a fad or the future of functional medicine? Three leading doctors discuss.