Close Banner
Advertisement
This ad is displayed using third party content and we do not control its accessibility features.
paid content
 for

This One-Day Plan Will Help You Feel Great About What You're Eating
How's your 2018 going so far? If you've let some of your New Year's intentions slide, that's totally normal—it turns out 80 percent of New Year's resolutions fail by February. It could be that the goal isn't specific enough, is overly ambitious, or simply doesn't fit in with your lifestyle. Whatever the reason, even the highest achievers among us can start to fizzle out right about now. The good news is, it's not too late to turn your progress around!
In the leadup to National Green Juice Day on January 26, mbg and Evolution Fresh will be offering small, actionable challenges to help you keep your clean eating intentions in check using—you guessed it—greens!
On the first day of the #GotMyGreens challenge, we shared how to bring more plants, specifically greens, into your life, and now we're talking about something you should take out of your diet to help them work their magic. Yep, we're reducing refined sugar. But don't panic, we've got your back.
Day 2 Challenge: Cut back on refined sugar.
Why cut back on the sweet stuff? Our taste buds quickly learn to crave sugar1, which is what makes this challenge so important and so, well, challenging.
But let's talk benefits. Reducing your sugar intake puts less stress on your body, clearing the way for improved health. The best part? You'll have way more room for good, whole foods that nourish you from the inside out.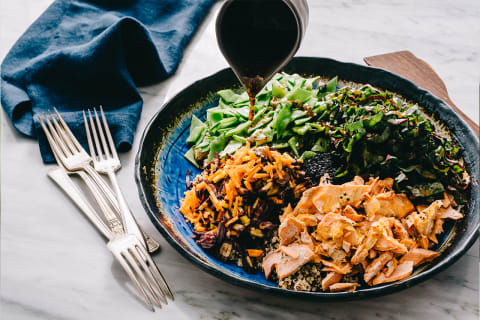 You might think that cutting back just means avoiding cookies and cake for the day. But unfortunately sugar is lurking is many less-than-obvious packaged foods that you wouldn't necessarily be able to pick out of a sugar-laden lineup. The easiest way to avoid added sugars is to read the labels, prepare your own meals, make your own sauces and salad dressings, and shop the perimeter of the supermarket since refined sugars are mostly hiding in the packaged stuff.
Where to look out for added sugar:
Bottled pasta sauces
Condiments
Canned soups
Salad dressings
Bread
Crackers
Yogurt and other dairy products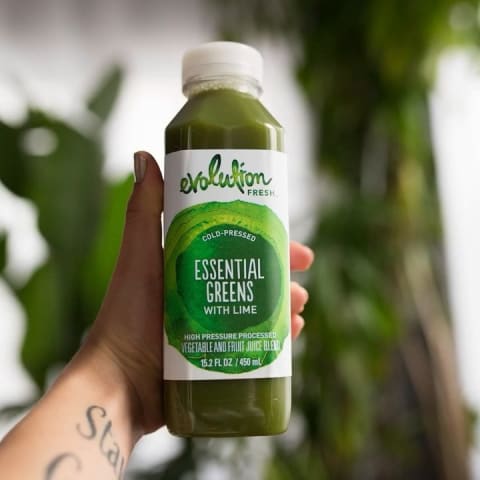 To avoid cravings, make sure you're filling the sugar gaps with lots of fresh, whole foods and fluids like water, herbal tea, and veggie juices. Evolution Fresh green juices have no added sweeteners and are filled with high-quality produce, which makes them the perfect way to get the nutrition of greens in without the hidden harms of sugar. We like to think of them as a shortcut to our clean-eating goals since drinking them boosts all the other positive changes you're making this week.
By reducing sugar and bringing in more nutrient-dense foods and juices in its place, you'll reset your system and get on the right track for all your healthy New Year's intentions.
We're so excited to see what kind of sugar-free meals you guys come up with for this challenge. Don't forget to share them using the #GotMyGreens hashtag and check out our sweepstakes for a chance to win some awesome prizes, just for eating healthy (see the rules here, while you're at it). Tune in tomorrow for your next challenge.
More On This Topic
more Food
Advertisement
This ad is displayed using third party content and we do not control its accessibility features.
Advertisement
This ad is displayed using third party content and we do not control its accessibility features.