3 Eco-Friendly Changes Ian Somerhalder Wants You To Make At Home Right Now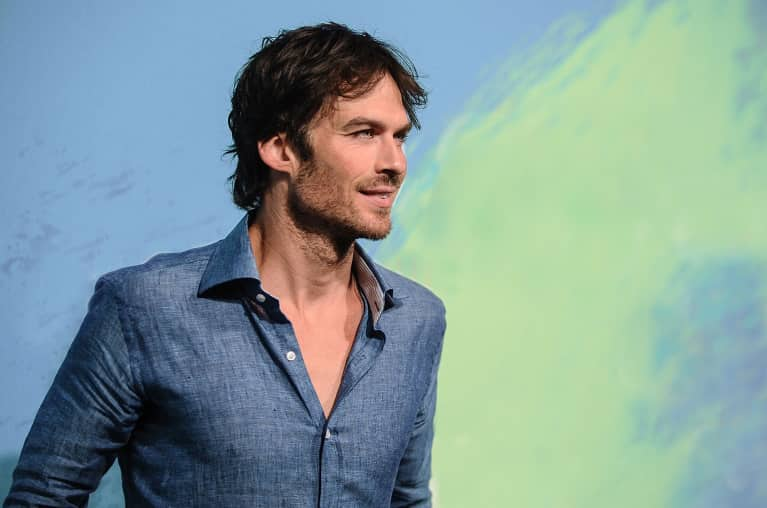 Born and raised in Louisiana, actor Ian Somerhalder took the 2010 Gulf Oil spill as a call to action. A few months after the disaster, the Vampire Diaries star started a foundation that aims to make the world a healthier, more equitable place for everyone.
"If I could leverage entertainment value and use social media to create quantifiable global change, I have done my job here on this planet," Somerhalder, a friend of mindbodygreen who attended our most recent Supper Series, told us recently. The Ian Somerhalder Foundation (ISF) mobilizes communities around campaigns that seek to do everything from boost pollinator populations to reduce single-use plastic waste. Lately, Somerhalder has had his sights set on energy use, and he's teamed up with Energy Upgrade California to help get the word out about easy ways people can cut back on their energy footprint at home.
"You don't need to make drastic changes in your life; it's about small behavioral changes and patterns," he says, going on to explain how household-level action can add up to sweeping change. "When you save energy, you cut down on air pollution—which then encourages people to get outside more, drives down the health care cost of pollution-related illnesses, and drives innovation." Here are three quick, simple changes he recommends starting with:
1. Unplug your electronics when they're not in use.
"Twenty-three percent of all the energy that comes into our homes goes into devices that are turned off," explains Somerhalder. "By unplugging those devices, you're going to get a lot of energy savings and save money."
2. Pay attention to time and setting on your appliances.
By powering up dishwashers and washing machines during off hours—before 4 p.m. and after 9 p.m.—you're taxing the grid a little less and saving money. "When you change the time you're using those big devices that suck the most energy, you're really doing your checkbook and the environment a great service." Take this tweak a step further by opting to run your devices on cold water whenever possible. "Ninety percent of the energy used washing clothes goes toward heating the water," says Somerhalder, who organized a "cold wash party" at a laundromat in LA in honor of this year's Earth Day.
3. Rethink your lighting.
Lastly, switch up your bulbs: "LED lighting is 75 percent more efficient, and the bulbs last 25 times longer. That's kind of a no-brainer," Somerhalder says. When asked what encourages him to keep up with these eco-friendly habits—both at home and on the road—he points to his young daughter. "In the very near future, that child will be affected by our actions right now today. We owe it to ourselves and our children to make these small changes that will inspire innovation and policy change."
Somerhalder isn't the only celeb using their influence for good. Check out the work that Ellie Goulding is doing to help save the planet here.