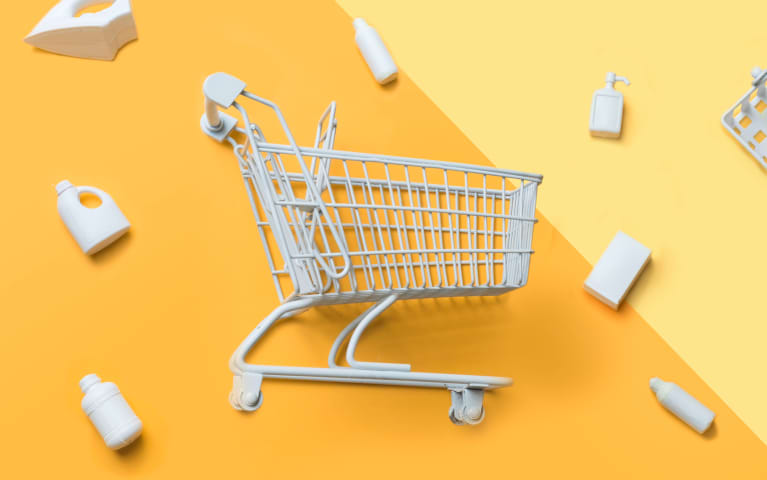 Ready for a pop quiz? (Don't worry—there's no wrong answer here.) Try counting up all the spots in your home that need a good wipe, dusting, sweep, or scrub on the regular. Now, multiply that by the number of kids or pets you've got. It's a lot, right?
One stroll down the cleaning aisle at your local store, and you'll find a solution for each and every grimy, germy mess you can imagine. That's all good in theory, but—here's the real quiz—did you know that home cleaning products may not have to list all of their ingredients?
The problem: It's hard to know what's really in your cleaning products.
Many products are labeled "natural," "green," or "organic" but may still have some questionable ingredients in the formula. Under federal law, cleaning supply manufacturers aren't required to disclose all their ingredients to shoppers, so products that are supposed to help us clean better can potentially bring some pretty dirty chemicals into our homes.
We'll be the first to admit that the wellness and naturals space is growing so quickly that it almost feels impossible to keep up—not to mention remember every single ingredient on your "no list." The good news is that you don't have to be a human database with knowledge of thousands of toxins to feel good about the products you choose and use around your home and family.
Thankfully, companies are leading the charge and stepping up to make it easier for everyone to spot the difference between products.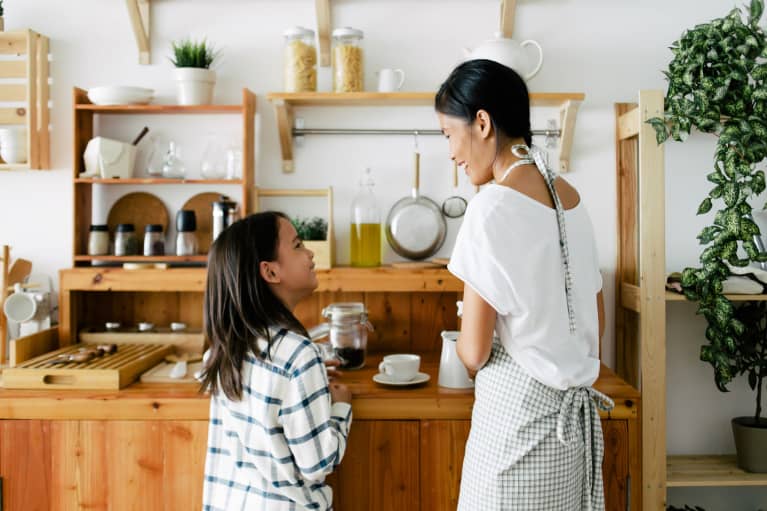 One quick solution: Look for the new "Target Clean" symbol, which identifies products that are formulated without certain ingredients.
Starting now in stores and online, you'll see a new icon called the Target Clean symbol on products that meet the retailer's clean standards. It just launched across household and personal care products and will roll out later in beauty, baby care, and pet food. The Target Clean symbol helps minimize all the guesswork when it comes to choosing products that are formulated without certain chemicals, making conscious shopping easier.
For the record, earning a Target Clean symbol means that a product is formulated without certain chemicals, based on the product category. Household cleaning products that have scored the symbol, for example, mean that the product is formulated without phthalates, sodium laureth sulfate, propylparaben, and butylparaben.
And because wiping a toothpaste-spattered bathroom mirror and leaving behind streaks just won't do, an added bonus is the fact that cleaner ingredient lists don't mean subpar efficacy. A few of our favorite workhorse essentials that received the Target Clean symbol include the germ-killing, essential-oil-scented surface wipes by Seventh Generation, the grease-cutting biodegradable dish soap by Mrs. Meyers, and the nontoxic (when used as directed) stain-fighting laundry detergent by Everspring, Target's first brand focusing on transparency and efficacy. (You can shop the entire Target Clean family of products here.)
While the Target Clean symbol is the company's latest icon to help shoppers make more mindful decisions (other icons you'll find on target.com include Biodegradable, Vegan, Cruelty-Free, Non-GMO, and Organic), their new brand Everspring dropped during Earth month: Think USDA-certified biobased hand soaps, compostable multipurpose wipes, and all-purpose cleaners with recyclable bottles—and the products look and smell good, too.
Ultimately, it's up to us as consumers to reduce chemicals we don't want in our homes. The homework's done, so when it comes to shopping cleaner and better for our families, we can pass this test with flying colors.
Shop Our Favorites: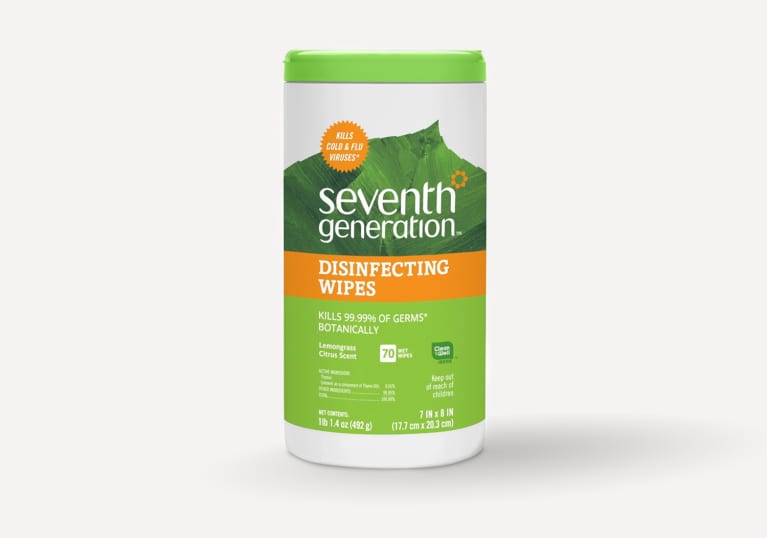 Seventh Generation® Cleaner | Disinfecting Wipes‎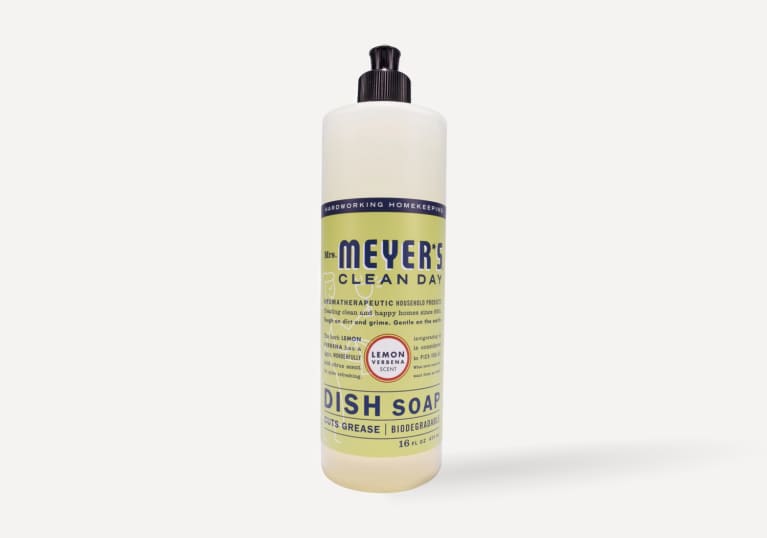 Mrs. Meyer's Clean Day Liquid Dish Soap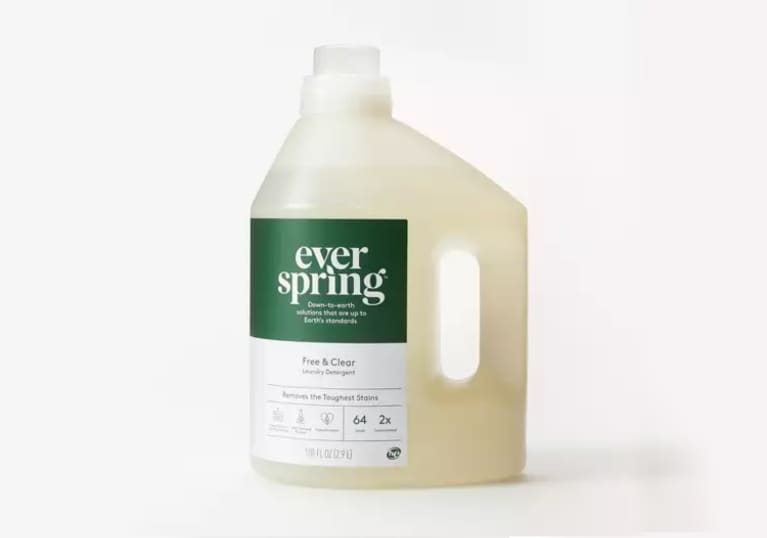 Free & Clear Liquid Laundry Detergent - Everspring™