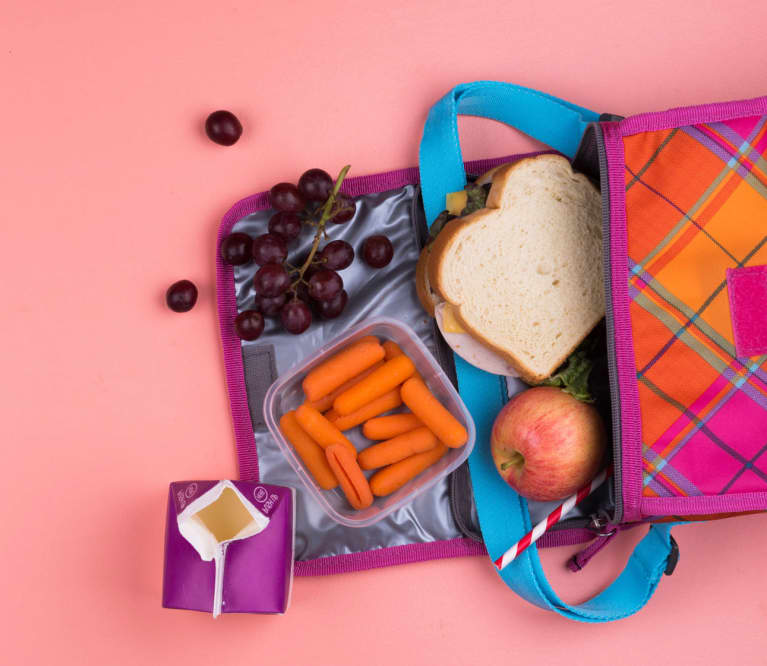 Food shopping for yourself is one thing, but when you've got a growing family to feed, it's a whole different game. Not only are you trying to make sure your kids are eating healthy, balanced meals, but you also know it's important to be mindful about how their food got here.
Curating a cart of conscious groceries for school lunches sounds like a great idea—until you realize you've got 15 other things on your to-do list for the day. Below are four key ways to know that you're on track when it comes to packing a clean and conscious lunch for your family in a hurry:
1. Check the certifications.
Though people are paying more attention to labels and certifications these days, not everyone understands what each stamp, label, and certification actually means—let alone which ones matter and which ones are just gimmicky marketing. When choosing lunch items that are quick and easy to toss in a lunchbox, take a minute to evaluate what's on the packaging.
A few of the major trusted labels to look for include:
USDA Certified Organic ensures a food contains at least 95 percent organic ingredients (FYI, only products with a "100% USDA Certified Organic" seal are completely clear of chemical additives).
Non-GMO Project Verified means it's been tested to meet the highest standard for avoidance of genetically modified organisms (and if it's 100% certified organic, it's already non-GMO).
Certified Humane abides by strict animal welfare standards set by a nonprofit called Humane Farm Animal Care, requiring that animals raised for food have access to fresh water, quality food, and ample roaming space.
Here are some common confusing labels to be wary of:
Cage-free: This indicates that hens were not raised in cages but does not mean they had outdoor access.
Free-range: There is no standardized definition for this, so farms do not have to demonstrate the type of access, duration of access, and quality of space their animals have.
All-natural: Until the FDA issues standards, currently this term as it relates to food is just assumed to mean a product does not contain artificial additives.
The good news is that you can embrace convenience.
2. Seek out humanely raised food.
More than ever, shoppers are paying attention to food labels specific to how the animal was raised—over two-thirds of consumers take note of this, which is an encouraging trend in today's food industry. But again, most of the remaining third primarily aren't aware of what certifications are important to know and look for.
Luckily, a handful of brands that come prepackaged (perfect for timesaving lunch prep) have committed to improving animal-raising practices on farms. Take Applegate®'s pre-sliced deli meats—all poultry, pork, and beef raised for Applegate are certified for higher animal welfare standards by third-party groups such as Global Animal Partnership® and Certified Humane®. Basically, this means they're upholding humane practices like no tail docking or teeth clipping and no confinement to crates for pigs, and more space and even toys for their turkeys and chickens.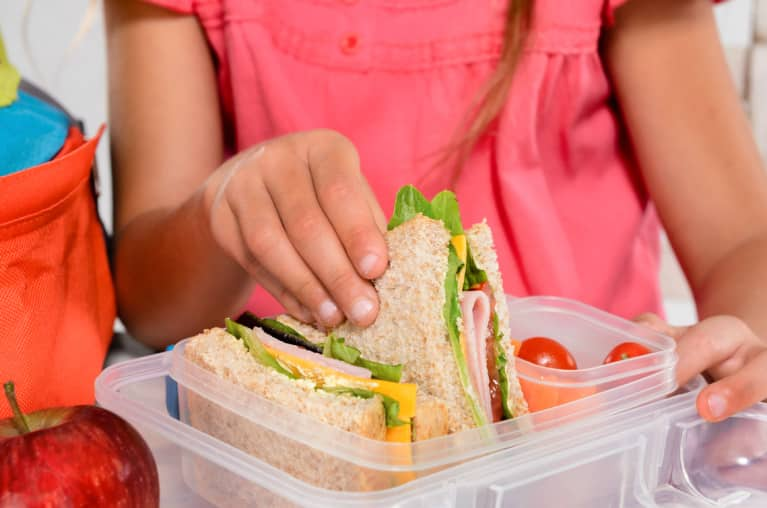 3. Shop local and close by.
It's hard to go wrong when you hit the farmers market: Buying lunch ingredients—from fruit and veggies to baked goods—that have grown or were produced near your city not only ends up tasting better because of the freshness, but thanks to the shorter distance the food traveled, you're opting into ingredients that emitted less carbon to get to your home. (Not to mention it also means that a food's nutritional value is closer to its peak.)
Reducing carbon emissions is the same reason shopping a nearby grocery store counts for conscious shopping, too. And ideally, you're shopping from a local grocer who also cares about the company's carbon footprint. Extra points if it's within walking distance!
When in doubt, just go for simple products—you know, the kind of food that's made with clean, high-quality ingredients.
The good news is that you can embrace convenience. In the refrigerated aisle, Applegate offers a wide variety of natural deli meats and cheeses that are made using simple ingredients. Though "natural" can mean many things, Applegate defines it as "humanely raised with no antibiotics or hormones and free of artificial ingredients, preservatives, chemical nitrites or nitrates." The pre-sliced options save you time and effort when prepping lunches in a rush, and most of all, it saves you the worry knowing you're packing a delicious, mindful meal.