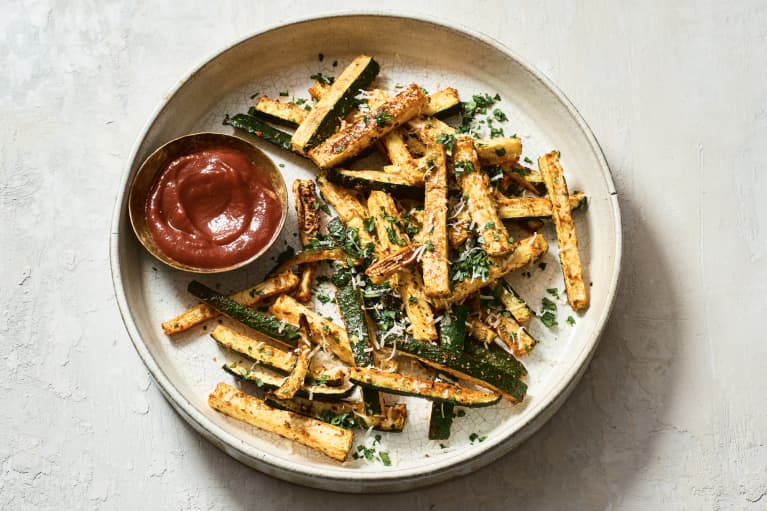 It may very well be impossible to think of a more universal love language than french fries. Which is why, dear reader—after flipping through the mouthwatering pages of
Rocco's Keto Comfort Food Diet
—we wanted to share a recipe for Parmesan Herbed Zucchini Fries with you. This quick and easy recipe is just one of celeb chef Rocco Dispirito's genius takes on classic comfort food that comply with the guidelines of a ketogenic diet (think cinnamon roll bites and hot crispy keto fried chicken). Pick up the book,
out now
, for more recipes like this from breakfast to dinner and snacks in between, plus his four-tier program for weight loss while digging in.
Confession time: Who in their weakest moment hasn't fallen prey to the allure of french fries at the drive-through window? So rather than tempt myself, I created this delicious keto-friendly version of fries. Enjoy!
Parmesan Herbed Zucchini Fries
Prep time: 10 minutes | Cook time: 25 minutes | Serves: 4
Ingredients:
Olive oil or avocado cooking spray
½ cup almond flour
¼ cup grated Parmigiano-Reggiano cheeses
1 tsp. Celtic sea salt
½ tsp. dried oregano
½ tsp. garlic powder
½ tsp. sweet paprika
Pinch of red pepper flakes
2 large eggs
3 medium zucchini, cut into sticks ¼ to ½ inch thick
3 Tbsp. chopped fresh parsley
Optional: Low-sugar ketchup for serving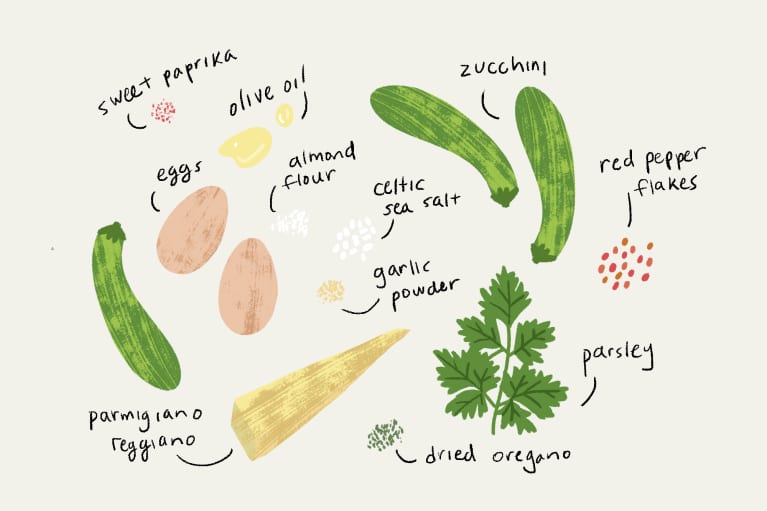 Preheat the oven to 425°F. Line a baking sheet with foil and coat the foil with cooking spray.
Set up a dredging station: Stir the almond flour, Parmigiano, sea salt, oregano, garlic powder, paprika, and pepper flakes together in a shallow bowl. Place the beaten eggs in a second shallow bowl.
Working in batches, dip the zucchini sticks into the eggs, shaking to remove any excess, and roll them in the herbed cheese mixture to coat. Arrange the coated zucchini sticks on the prepared baking sheet. Bake until golden and crisp, 20 to 25 minutes, turning once halfway.
Garnish with the parsley and serve with low-sugar ketchup if desired.