A Frozen Aperol Spritz Cocktail Is The Drink Of The Summer (Now With Collagen!)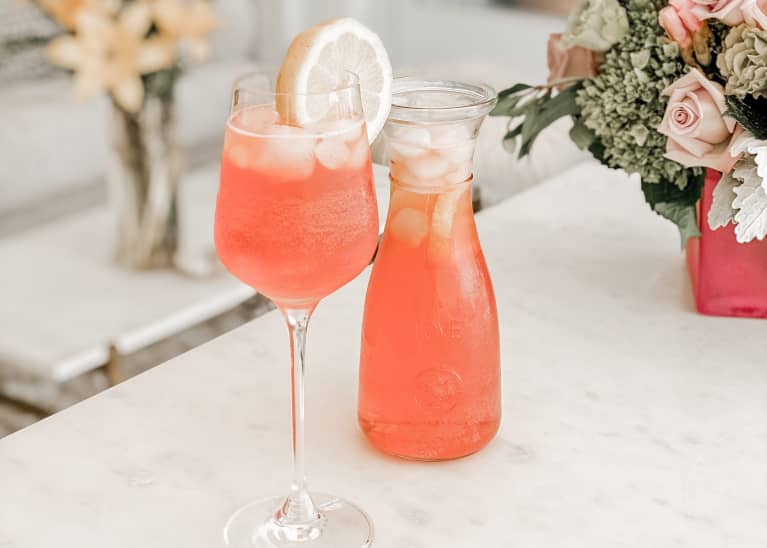 This article was produced to support the mindbodygreen supplements+ line. Our supplements adhere to the highest standards of ingredients and quality. We hope you enjoy these products, for more information
click here
.
Last updated on July 2, 2021
In her healthy recipe, you'll still get those unique, sweet-bitter notes from oranges and rhubarb, with no added sugar. Plus, this version features collagen, which throws some beauty benefits to the mix: "Collagen powder might be beneficial for skin, hair, and nail health, and it might help support muscle mass as well as improve joint comfort," Davis explains.* In fact, clinical studies have shown that collagen supplements are able to promote collagen and elastin production, as well as maintain healthy moisture levels and smoothing fine lines.* Quite the upgrade to your summer sip.
And because it's frozen, this icy spritz is ultra-refreshing on a scorching summer day. Of course, if you'd rather a cocktail on the rocks, this recipe is incredibly easy to remodel: Simply skip the blender and stir all the ingredients in a pitcher for a classic cocktail.
Frozen Collagen Aperol Spritz, by Mascha Davis, MPH, RDN
8 oz. Aperol
1 can lemon-flavored seltzer (or regular seltzer if that's all you can find)
12 oz. dry prosecco
1 to 2 scoops mbg's beauty & gut collagen+
Sliced lemon for garnish
Ice cubes
Place the Aperol, collagen, and ice in a blender and blend until smooth.
Add the prosecco and seltzer and stir. Garnish with lemon.
Pour into glasses and enjoy!