A DIY Facial For Self-Care Saturday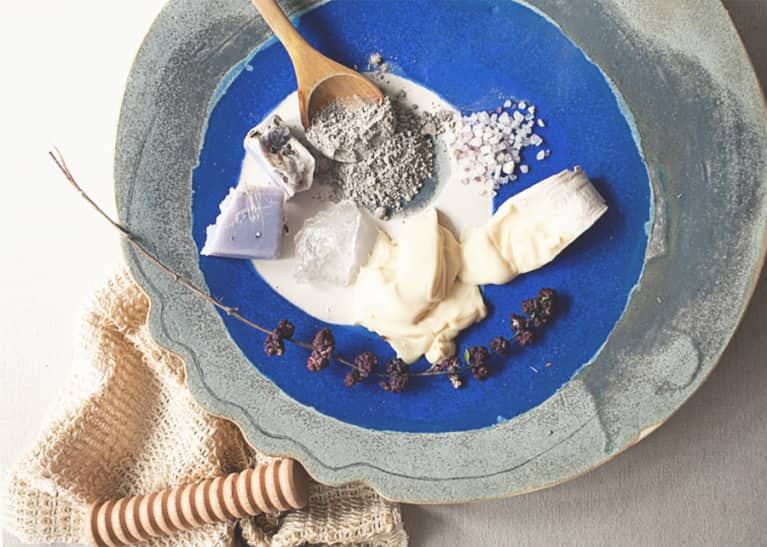 I love a good facial! Who doesn't? They are an important part of maintaining a healthy complexion. I try to make time for at least one a week. While professional facials are AMAZING, they can be a little pricey. Luckily, there are a ton of spa-worthy products on the market that are perfect for giving yourself an inexpensive at-home facial. The products used can vary based on your skin type and by the type of facial you wish to have, but the basic steps are the same.
Gentle facial cleanser or face-cleansing oil
Exfoliating scrub
Steamer
Face mask
Moisturizer
First things first—it's super important to thoroughly clean your face and neck with a gentle facial cleanser or facial oil. Be sure to pay extra attention to your hairline and jawline; both are hiding places for blemishes.
Using a bowl of hot water, drape a towel over your head and the bowl—the steam will open your pores and prepare your skin for the facial. Steaming is a great way to purify and deep cleanse the skin. You can also add fragrant herbs or essential oils to the water, such as lavender or rosemary.
Using your fingers, give yourself a gentle massage with an exfoliating facial scrub. Make sure to focus on areas around your nose and forehead. When finished, rinse with warm water and pat dry. The purpose of the scrub is to remove dead skin cells and loosen up dirt and congested pores.
Depending on the mask, apply per directions and leave on for the suggested amount of time. Make sure to choose a mask made for your skin type. Once complete, remove the mask with a warm washcloth, using circular motions—another massage!
Clear Skin Mask
2 tablespoons lemon juice
2 tablespoons honey
2 tablespoons coffee grounds
2 tablespoons honey
1 tablespoon honey
2 tablespoons plain yogurt
2 tablespoons aloe vera
1 egg white
All masks can be left on for 15 to 20 minutes. All but the anti-aging can be mixed and stored in the fridge for up to one week.
Last but not least, smooth a moisturizer over your face and neck using upward strokes. Hydration is essential! When your skin is hydrated, it has the ability to function at peak performance, allowing the younger skin cells to rise to the surface and reveal a more youthful glow.
It is best to try to keep from touching your face or applying makeup for at least an hour to allow your skin to breath. And, if I've said it once, I've said it a hundred times—hydration is essential! Please be sure to drink a ton of water to keep those toxins flushing out!