Close Banner
Advertisement
This ad is displayed using third party content and we do not control its accessibility features.
paid content
 for

How To Fill The Gaps In Your Health Routine (It's Easier Than You Think)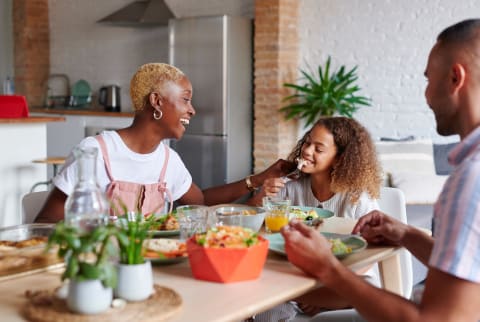 Image by Ivan Gener / Stocksy
With a little more distance from 2020, we're finally able to glean some takeaways and lessons to carry through this year. Near the top of that list is cultivating a baseline of great health—a foundation to support us through all the ups and downs. But how do we get there? How do we find a clear path forward, in a wellness world that's always churning out next-best solutions and fads?
For us, it comes down to finding one simple thing we can do to affect our health—like taking a MegaFood multivitamin every single day. Historically, multivitamins are the supplement we're fastest to write off, but they have an importance that outlasts all supplement trends. Multivitamins bridge nutritional gaps in our diet to help us receive the basic vitamins and minerals needed to feel like our best selves.
But with all of the multi-options out there, it also matters which one we pick—because not all multis are created equal. In continuation with keeping it simple, we've pulled together the do's and don'ts to find your perfect multi—one less thing between you and stellar health this year.
Do: Understand the importance of taking a daily multivitamin.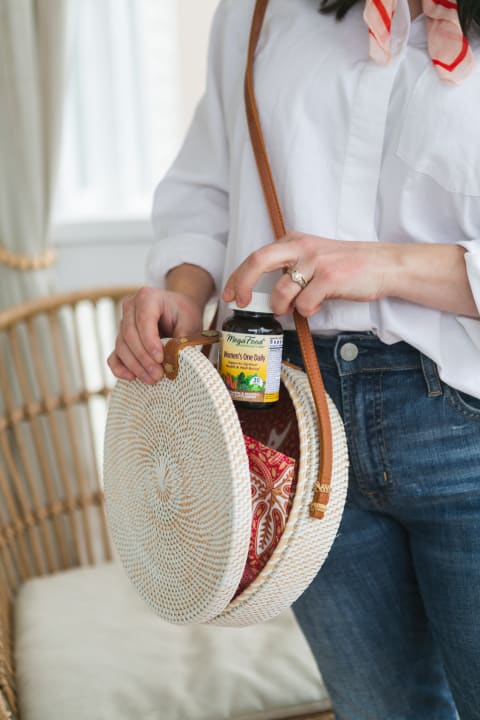 Multivitamins supply the nutrients where our diets may fall short. Even the healthiest eaters can experience some nutrient gaps in their diet, as research shows1 that the nutritive composition of our food is declining in significant areas, like protein, calcium, potassium, iron, riboflavin, and vitamin C.
Erin Stokes—naturopathic doctor and medical director at MegaFood—describes the need for multivitamins best:
As a naturopathic doctor and a mom, I believe in 'food first.' Food is always our primary way to get vitamins and minerals. But in our modern world, I don't believe that we can get all of the nutrients we need just from the foods we eat, even when we're focused on a well-rounded, healthy diet. The reality is that gaps in the American diet are widespread.
Don't: Choose a multivitamin without learning about its nutrients.
Multivitamins can fill in the gaps...but only if we have an idea of what's missing! We each have different nutritional needs and wellness factors to consider when choosing a multi. For example, the MegaFood Women's One Daily features the full spectrum of B vitamins to support abundant energy levels, as well as vitamin D3—emerging as an important nutrient for women2 in terms of bone and immune health.* You may also be interested in their doctor-formulated Multi for Women, due to the inclusion of choline to support healthy cognitive function.* Let nutrients and their different benefits guide you toward finding the right multi.
Do: Find a multivitamin formulated with real food & a commitment to quality.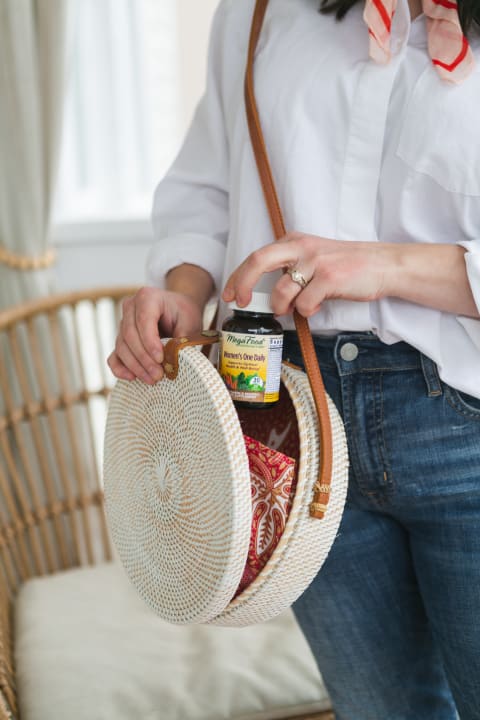 Just like it matters where our food is grown and how, it matters where our multivitamin comes from. Where were the ingredients sourced, and how were they processed? These kinds of questions matter, and MegaFood supplements set a high bar with their commitment to quality. MegaFood multis pair key nutrients with real food from trusted farm partners—plus, they're non-GMO, certified glyphosate residue-free, and tested for 125-plus herbicides and pesticides.
Don't: Pick a multivitamin that feels inconvenient or hard to swallow.
Admittedly, taking a handful of supplements in various shapes and sizes is not the smoothest way to start the day. With the Women's One Daily multivitamin, you're just one tablet away from vitamin C, D, folate, and even iron to replenish loss from menstruation. Or, if you find yourself within the 40% of adults3 who have difficulty swallowing pills, opt for the Women's One Daily Multivitamin Soft Chews with a juicy berry flavor—something different to chew on.
Do: Use a multivitamin to support the phase of life you're in.
Our bodies are constantly changing, whether it be by age, pregnancy, or life circumstance. Different phases of life call for unique nutritional needs. MegaFood has a formula for every stage, ranging from soft chew multis for kids to the Multi for Women 55+, which offers vitamin D3 to support healthy bones, zinc, and B vitamins including methylated folate for healthy energy and cognitive function.* There are plenty of multi-options for men of all walks of life, too. The deeper we understand the specific needs of our changing bodies, the better we can choose the right nutrients for radiant health.
The power of "one simple thing."
There's nothing that can replace the value of eating healthy, nutritious meals. But our new MegaFood multivitamin habit isn't about replacing anything; it's about getting our bases covered! Let's be honest—we try way too hard with our wellness rituals to be missing the fundamentals for feeling good. Thankfully the bridge to better and brighter health is just one multi-a-day away.*
*These statements have not been evaluated by the Food and Drug Administration. This product is not intended to diagnose, treat, cure or prevent any disease.
More On This Topic
more Movement
Advertisement
This ad is displayed using third party content and we do not control its accessibility features.
Advertisement
This ad is displayed using third party content and we do not control its accessibility features.