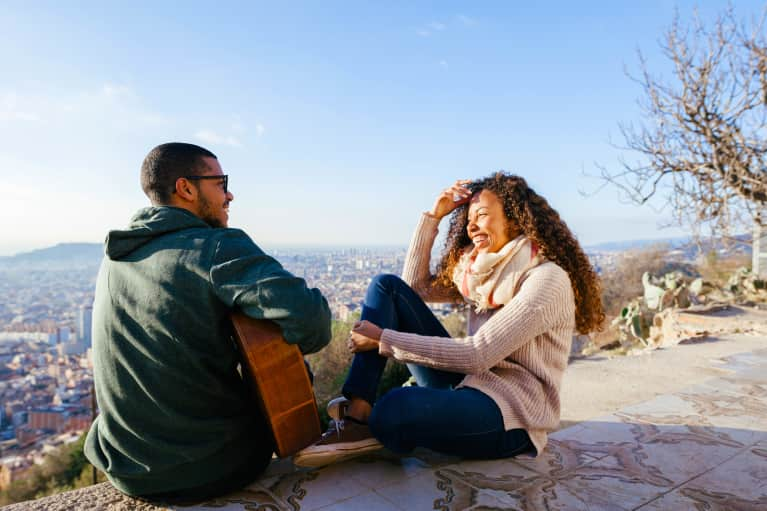 There's no question that digital dating is having a major moment. Recent data found that over 13 percent of people got engaged to someone they met on an app, and most people have never had a one-night stand from an app, proving that meeting someone on an app that you share a meaningful connection with is more than possible.
But in an age of swiping left and right, finding a strong connection via app or website can feel like finding a needle in a haystack, which is why it's important to join sites that align with your values. If you're someone who cares about health, wellness, and mindfulness, MeetMindful is the perfect fit for you. MeetMindful's mission is to empower people with shared interests to meaningfully connect with one another.
As a new year approaches, many of us are setting new goals surrounding dating and relationships—whether it's finding a lifelong partner or dating in a more mindful way. But to do that, you have you get things off on the right foot. Here's how to have a meaningful connection at every stage of the dating game.
1. How to have a meaningful connection online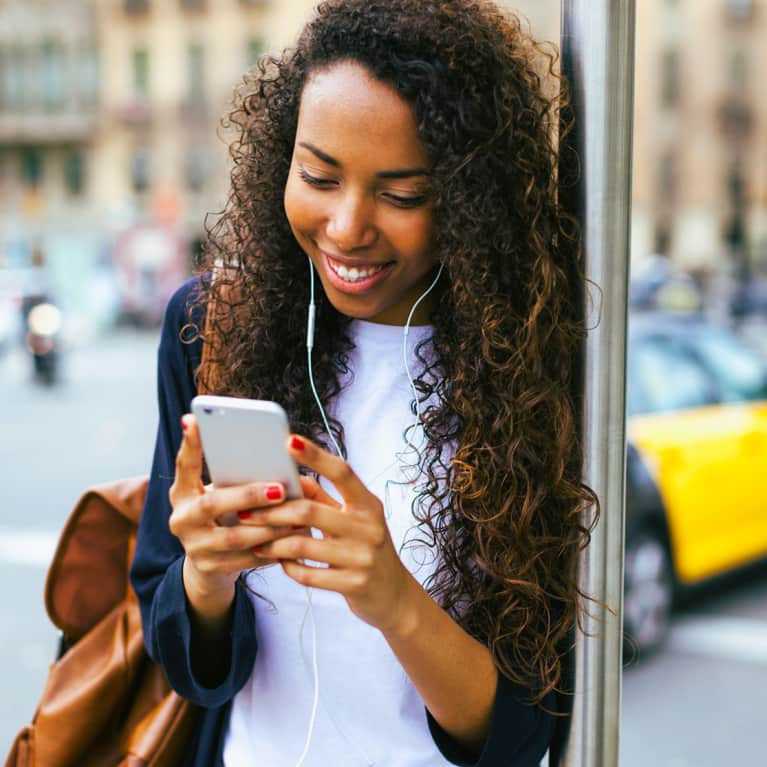 Early communication is arguably the most crucial when it comes to making soul-satisfying connections. If you're on a site or app like MeetMindful, you'll easily match with someone who shares your interests, so don't be afraid of having nothing in common.
Instead of using a generic "hey" to kick off a conversation, start with pointed questions like, "What yoga studio do you go to?" or "I'm looking for a new volunteer opportunity, do you have any suggestions?" That way, you'll immediately have a conversation topic that will keep things going.
If you feel a strong connection with the person you're chatting with, suggest moving it to text message. Staying on the site for too long can lead to a dead end, and texting feels slightly more personal without being invasive.
2. How to have a meaningful connection via text
You should think of conversations via text as a catalyst for moving the communication forward. Like chatting on a website or app, it's easy to never move on from texting, so if you find your conversation is just as scintillating via text as it was online, suggest either meeting in person or scheduling a time to chat on the phone. And if you're using MeetMindful, it's unlikely that any of your conversations will be surface level.
"MeetMindful members are guided through a questionnaire about their passions, what's new and good in their life, and how they strive to live mindfully," explains MeetMindful founder and CEO Amy Baglan. "They even have a space to talk about what imperfections they are working to embrace, which invites a rarely-seen, but much-needed, level of vulnerability."
3. How to have a meaningful connection on the phone
There's a reason happiness experts are constantly reminding us that texting does not make for true human connection. As well as you may think you understand someone from a text conversation, you can gather a lot more information through inflection and tone of voice.
While talking on the phone may be nerve-wracking, it's a great way to get an even better sense of the person you're considering going on a first date with. Again, you likely already know you have a lot of shared interests and values if you've made it this far, so don't let the prospect of a phone call intimidate you.
Once you're on the phone, skip the typical "getting to know you" questions and dive right into the meat of it. After all, if you met on MeetMindful, you're both all about embracing vulnerability. Plus, this is someone who shares your passion for health and wellness, so ask them questions that shows you've been paying attention: Can he or she describe the best meal they had on a recent trip to Bali? How do they feel on days they forget to meditate?
At the end of the call, if your prospective date hasn't already suggested it, ask to meet up in person in a space you know you'll both enjoy. There's nothing more attractive than taking initiative.
4. How to have a mindful, meaningful connection on a first date
You've made it this far. Your first date will be a piece of cake. You've likely chosen a place you know you'll both enjoy, so whether it's a hike, a new vegan restaurant in town, or a buzzy new yoga studio, feel confident in the fact that you'll both enjoy yourself no matter what.
This time, feel free to make your questions a little more personal. Ask about family members, close friends, and fond memories they may have from their childhood.
Above all, make sure to make eye contact: It shows you're paying attention. And if you're having a good time, a light touch on the arm or hand will signal your interest.
By this point, you likely know whether or not you're interested in seeing the person again, and you can suggest a second date. And if not, hey—at least you had a soul-satisfying conversation with someone who shares your interests. That's always an excellent way to spend your time.
Want to up your online dating game in 2018? Check out MeetMindful with a two day free trial here.