Founder of TMAC Fitness
By Todd McCullough
Founder of TMAC Fitness
Todd McCullough is a Los Angeles-based, ACE-certified personal trainer, E-RYT registered yoga teacher, and founder of TMAC FITNESS.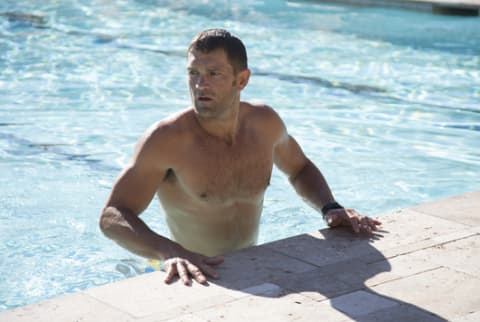 March 26, 2016
Todd McCullough is a former University of Florida football player and creator of TMAC FITNESS. He specializes in helping busy people get into shape and is known for his uniquely effective workouts combining high-intensity interval training (HIIT) with yoga. We are thrilled to share his course, Minutes to Strong, Healthy, and Fit: A 7-Day Personal Training Program, featuring workouts that can be done in 20 minutes or less with absolutely no equipment!
We are only a few months into 2016, and I am willing to bet that most of you are already not living up to your New Year's fitness goals! Look, I have been in this business for a long time. And, if I had a dollar for every person who told me, "This year I am going to the gym six days a week," I would be a rich man. My question for you is this: are you being honest with where you are in this stage of life? Are the demands of your personal and professional life getting in the way of your gym time? If so, that is perfectly fine. You are exactly the person for whom I created my TMAC 20-Minute Workouts. No equipment needed. No excuses allowed.
Advertisement
This ad is displayed using third party content and we do not control its accessibility features.
Several years ago, a choice had to be made. I had to decide either to accept the fact that people are going to work out only two to three days a week or do something about it. I choose the latter. So, I had to take a step back and look at fitness from a different angle. Was cross training better than weight training? Was Pilates better than yoga? Now, I will be the first to admit that these different workouts all shape our bodies in unique ways, but the little secret that no one in the fitness industry wants to admit is... THEY ALL WORK. The ONLY reason the girl who does Pilates is in "better shape" than her friend who does yoga is that she drags herself to class six days versus her yoga friend who goes only twice a week. That's the solution everyone is looking for. It's CONSISTENCY. And lucky for you, this is EXACTLY what I had in mind when I created my Daily 20-Minute Workout. I have made consistency easy for you and show you how to make the most of your 20 minutes. And, trust me, when you go from sweating three days a week to six, it is a GAME-CHANGER! Now, here's how to get the best from your 20-minute workouts:
High-Intensity Interval Training (HIIT): Become a fan of high-intensity interval training. HIIT is simply the most efficient way to burn the most calories in the least amount of time. It's hard. It's intense. But in just a short period of time, you can get the same results or better than you would working out for longer. It's not going to be easy, but it's time-effective.
The Three 20s: You have three 20-minute windows in your day. When you first wake up, at lunchtime, and after work. It is all about maximizing these time windows. Try crushing a 20-minute HIIT workout when you first wake up (get that blood flowing), walk to and from lunch, and go for a walk after dinner. I have witnessed people get better results following the Three 20s than going to the gym for an hour. The body is made to be in motion. Keep on moving by following my concept of the Three 20s!
A Diet that Works for 20-Minute Workouts: Your diet is just as or more important when doing my 20-minute workouts as it is for your standard longer workouts. What's your breakfast when you finish that hourlong cardio class in the morning before you rush off to work? A shake with way too much fruit, which just spikes your insulin levels causing you to store more fat? One of those protein bars made of who knows what? How about the hourlong class after work? I bet you overeat at dinner with tons of carbs or, even worse, grab some fast food. Now, if you do a quick HIIT workout at home, the time you would spend driving and parking or walking to the gym can now be spent cooking a healthy, well-balanced meal instead. What's more, you also won't crave as much food, so you will likely be eating fewer carbs as well.
If I could leave you with one piece of advice, it would be this—sweat and eat clean. Figure out a way to sweat six days a week that works for you, and eat a diet of unprocessed, whole food. Maybe you have time to do your favorite class three days a week, and then you can do my 20-minute workouts for the other three days. Just make time for fitness six days a week. It will make a HUGE difference in your life.
Advertisement
This ad is displayed using third party content and we do not control its accessibility features.

Todd McCullough
Todd McCullough is a Los Angeles-based, ACE-certified personal trainer, E-RYT registered yoga teacher, and founder of TMAC FITNESS. His brand focuses on making fitness simple for busy moms and dads through efficient workouts, a diet of natural foods, and encouraging a spiritual connection. The membership based program includes 20 minute HIIT workout programs, recipes, and community.
Read More