How These Common Medications May Help A "Broken Heart"
mbg Editorial Assistant
By Abby Moore
mbg Editorial Assistant
Abby Moore is an Editorial Assistant at mindbodygreen. She earned a B.A. in Journalism from The University of Texas at Austin and has previously written for Tribeza magazine.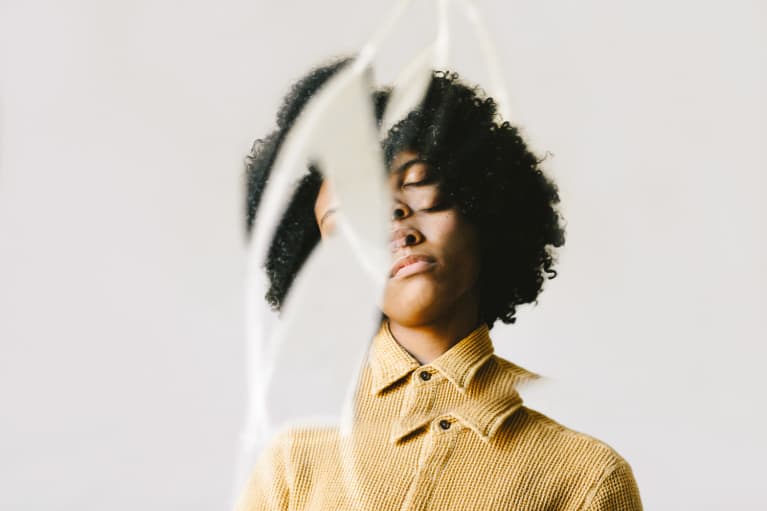 February 11, 2020 — 11:18 AM
Though it seems like something written in a romantic tragedy, a broken heart can be a serious medical condition. While the emotional pain might take longer to heal, recent research found a treatment to alleviate the cardiac risk factors associated with broken heart syndrome.
A study published in the American Heart Journal found a combination of aspirin and beta-blockers can reduce the cardiac risks that increase during periods of bereavement.
What is broken heart syndrome?
During a mindbodygreen podcast, preventive cardiologist Ethan Weiss, M.D., called broken heart syndrome "a different form of heart disease" in which your heart can weaken temporarily. The medical names for the condition include stress-induced cardiomyopathy, or takotsubo cardiomyopathy.
A "broken heart" occurs when a person is undergoing "extreme emotional stress," usually following the loss of a loved one, typically a spouse or child.
According to Weiss, since the negative heart symptoms are induced by emotions, not unhealthy lifestyle choices, the symptoms are usually reversible. But if they go untreated long enough, it can lead to heart attack and even death.
"The increased risk of heart attack can last up to six months," said lead researcher on the study Geoffrey Tofler, MBBS. "It is highest in the first days following bereavement and remains at four times the risk between seven days to one month after the loss."
How can broken heart syndrome be treated?
Researchers from the University of Sydney evaluated 85 participants who had lost either a spouse or a child two weeks before the study. Over the course of six weeks, 42 participants received low doses of a beta-blocker (medications used to treat hypertension and irregular heartbeats), as well as aspirin. The other 43 received a placebo.
"The active medication, used in a low dose once a day, successfully reduced spikes in blood pressure and heart rate," Tofler said. It also showed "some positive change in blood clotting tendency."
Not only were patients' hearts monitored over the course of the study, but researchers also monitored their grief reactions. They did not find any adverse psychological responses to the medication, instead it "lessened symptoms of anxiety and depression," according to Tofler.
How sustainable is the treatment?
The two medications have been used previously to help manage heart disease risks, but this is the first time scientists have experimented with short-term treatments. "Encouragingly, and to our surprise," Tofler said, "reduced levels of anxiety and blood pressure persisted even after stopping the six weeks of daily beta-blocker and aspirin."
Further research is needed to determine who will benefit most from this treatment and whether or not the medications might be effective during other periods of emotional stress, like natural disasters.
The findings are an important step in bridging the gap between mental and physical health and will hopefully encourage physicians to be mindful of their patients' holistic well-being.
While these medications are commonly available, always consult a doctor before starting a new treatment.