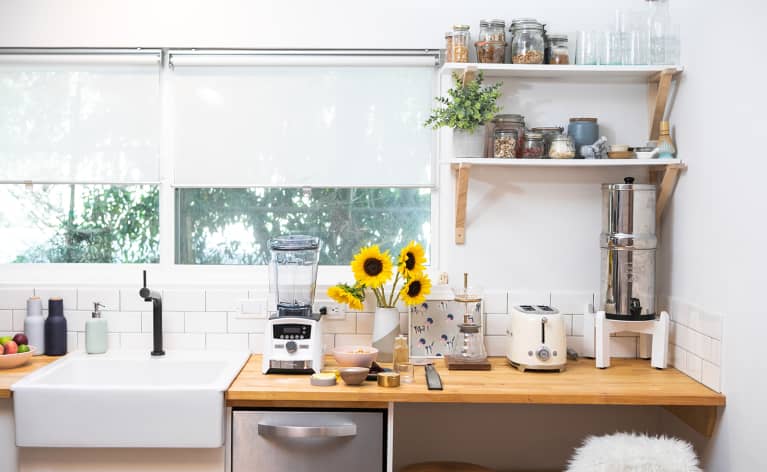 Living in a 500-square-foot studio is like a master class in learning how to do more with less. And it's clear to us that L.A. food photographer and recipe developer Marie Reginato has passed with flying colors.
Thanks to her thoughtfully edited kitchen essentials (bye, big ol' juicer and food processor, and hello, Vitamix® blender!) and smart space-making design ideas, Marie makes day-to-day work and living possible in a minimal space. Take a quick tour to see how she does it, and shop her studio must-haves below!
Marie's favorite essentials for beautiful studio living.
Mason Jars: "Line any open shelving or cabinets with Mason jars filled with your favorite food items. It's similar to my Moroccan basket tip below—taking everything out of its original packaging and into a new home helps create a beautiful and organized look."
Vitamix® Ascent® Series A3500 Blender: "I got rid of my huge juicer because my blender works perfectly for straining and making juice—it's so much easier to clean up, and it multitasks as a food processor, too. It's also a beautiful appliance, so I just keep it on my countertop, which is great because I use it twice a day."
Veggie Peeler: "A veggie peeler is a great tool to have in place of a veggie spiral slicer, which can take up a lot of shelf space. It works in the same way and makes wider pasta 'noodles' that are similar to pappardelle noodles."
Shop Marie's Picks: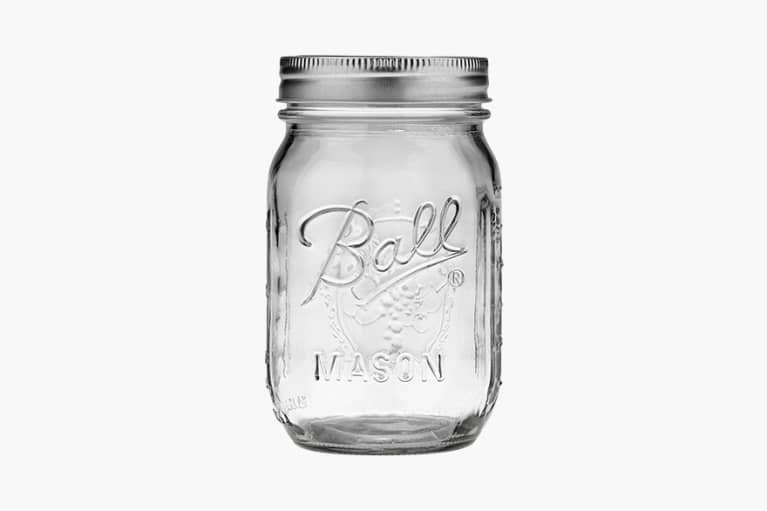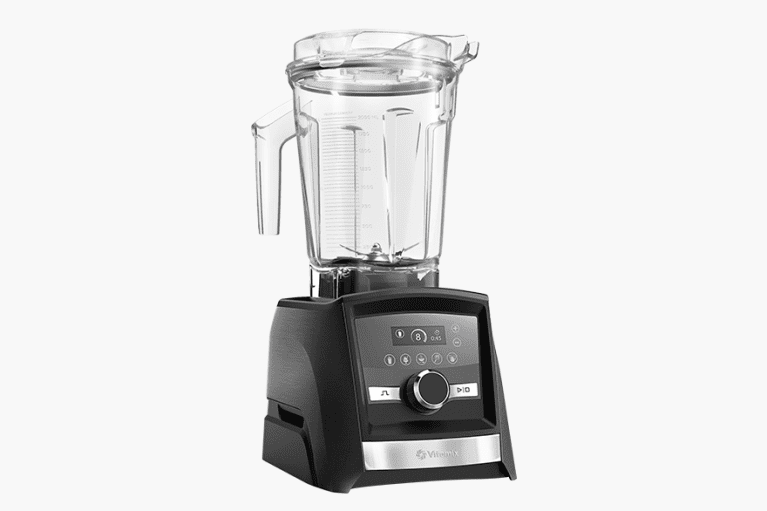 Vitamix® Ascent® Series A3500 Blender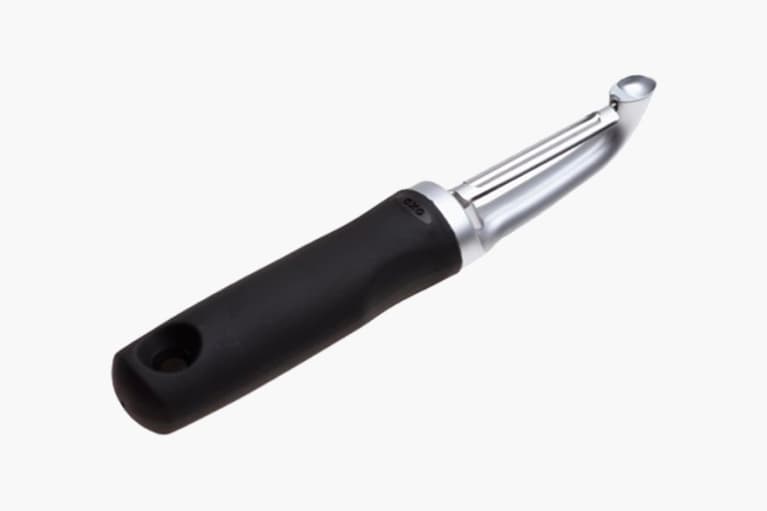 Meditation Cushion: "If you're short on space, a great way to get another use out of any meditation/cushion is to keep it close to your sofa and have it double as a footstool."
Artwork: "One of my favorite decorating tricks is to buy any coffee-table book, cut out three of your favorite images, and frame them. This gives the space a cohesive look and is an inexpensive way to freshen up your wall art every so often with new images."
Moroccan Baskets: "These baskets are a stylish and creative way to hide any extra items in your house. From the mundane to anything in between, I love stuffing each with items like paper towels or extra blankets for when guests come to visit."
Shop Marie's Picks: