Fantasy Has The Power To Create Limitless Sexual Pleasure. Here's How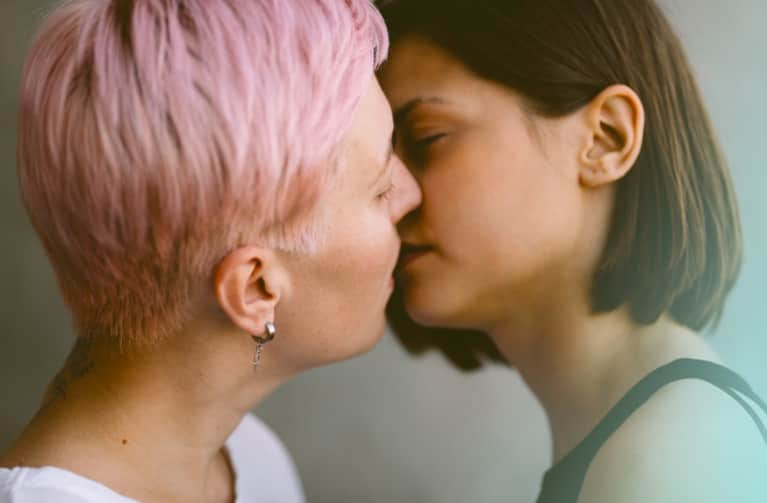 Our editors have independently chosen the products listed on this page. If you purchase something mentioned in this article, we may
earn a small commission
.
People sometimes confess to me that they don't have sexual fantasies. They assume they have no imagination. I want to tell you that everyone has the capacity for fantasy.
But what is fantasy? The idea of it has been coopted so that we view it through a narrow lens. It has come to mean costumes, porn-star poses, elaborate accoutrements, and role-play.
But here is the radically simple definition of fantasy: Sexual fantasy is simply anything that enhances excitement or pleasure. Whether it's the time of day, the way the breeze drifts across a field, or a story you create about the way someone looks at you. Let's continue to unpack the idea of fantasy.
This story—our fantasy realm—is what allows us to distinguish between sexuality and eroticism. Sexuality is instinct or biology. Eroticism is sexuality that is transformed by the human imagination.
We all have these imaginative resources that allow us to play and be curious, to go beyond our lived experience. The wonder of fantasy is that it allows us to bypass reality; we can let go of the constraints of age, physical limits, material realities, health conditions, and religious restrictions.
What a relief to know that the central agent of the erotic act is our imagination rather than the toned abs we can't ever quite seem to achieve. Fantasy is our very human ability to come back to something and forever change or relive it. Fantasy has the power to connect us to hope, playfulness, and mystery. I believe, if we didn't have fantasy, we couldn't live.
It can transform the traits that irk you—your shyness, for instance—into something that you imagine turns someone else on. Or you can become all-powerful and confident, fearless and bold, in your fantasies.
Fantasy allows us to bifurcate our inner blocks. The fears, anxieties, and inhibitions that roil inside you can dissolve so that you can experience the joy of sexuality. The pitfalls of your relationship can be sidestepped in the moment of fantasy.
Fantasy is an imagined place.