5 Things You Need To Know Today (July 13, 2018)

Contributing Food Editor
By Liz Moody
Contributing Food Editor
Liz Moody is a food editor, recipe developer and green smoothie enthusiast. She received her creative writing and psychology degree from The University of California, Berkeley. Moody is the author of two cookbooks: Healthier Together and Glow Pops and the host of the Healthier Together podcast.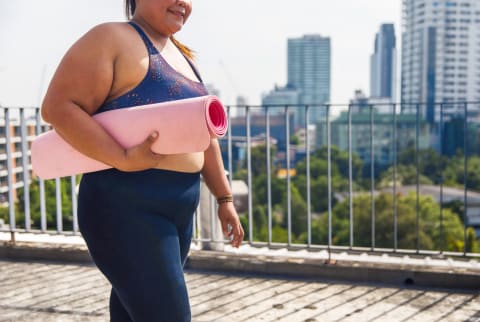 July 13, 2018
1. Why is dementia affecting more women than men?
A swarm of research is shedding light on the sex differences in dementia, namely why most of the 50 million people worldwide living with brain-processing diseases like Alzheimer's are women. A number of risk factors for cognitive decline only affect women, like having pregnancy complications. Even being a caregiver—and most in this role are female—can also increase the risk for dementia. Thankfully, these findings could help change the way we fight the disease for the better. (BBC)
2. Got pale skin? You're gonna need more than sunscreen this summer.
Researchers at the National Cancer Institute have come to the conclusion that people with "fair or sun-sensitive" skin need to pair their sunscreen with a hat or long sleeves/pants, or seek out shade in order to protect themselves from a burn. "The most surprising and counterintuitive finding was that regular sunscreen use, in the absence of other protective behaviors, was associated with the highest likelihood of sunburn," said the lead researcher, Kasey Morris. (American Council on Science and Health)
3. Did our ancestors eat a high-fat diet?
A new analysis of the "Iceman" Ötzi's stomach contents uncovered his last meal 5,300 years ago. Before his death and ice mummification, our Copper Age ancestor ate a high-fat meal of wild goat, red deer, and leaves. This analysis offers a rare glimpse into our ancestor's diets and the results were surprisingly fatty, with over half of his meal coming from fat. Maybe trendy new high-fat diets aren't so new after all. (DailyMail)
4. A sex addiction is a real medical issue.
The World Health Organization just officially defined sex addiction as a mental health disorder. More, addicts will now be diagnosed based on a set of detailed criteria. Researchers and experts are hoping that this will cause people to consider these types of addictions not as a moral failing but as real medical issues—and that more time and money will be invested in finding treatments that work. (USA Today)
5. Listen up: Exercise is even more crucial to gut health than we thought.
A new study conducted by San Francisco State University found that exercise plays an even more fundamental role in gut health than previous reports. Researchers studied individuals who participated in a treadmill and food trial and found that those with the best fitness levels had a higher concentration of a particular bacteria—one that can help prevent leaky gut syndrome. (mindbodygreen)
Want to turn your passion for wellbeing into a fulfilling career? Become a Certified Health Coach! Learn more here.