I've Always Been 'Bad' At Relaxing — But This Magical Place Changed That

Founder of Osmia Organics
By Sarah Villafranco, M.D.
Founder of Osmia Organics
Sarah Villafranco, M.D., is a natural skin care expert and practiced emergency medicine for 10 years. She received a B.A. from Georgetown University, and then went on to get her M.D. from Georgetown University School of Medicine.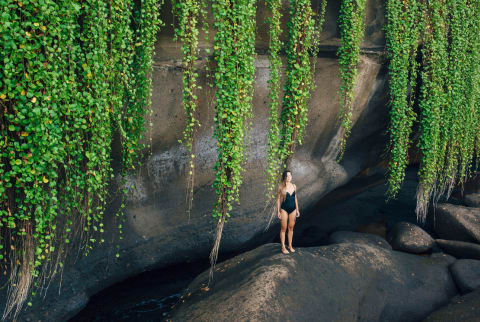 Photo by Marko Milovanović
August 5, 2018
This summer, mbg is celebrating travel that really goes the distance. Our new Transformative Travel series will spotlight how to forge meaningful connections on the road and carry life-changing insights back home as souvenirs. Today, we're hearing from Sarah Villafranco, M.D., the founder of natural skin care company Osmia Organics, about the country that taught her to relax like never before.
Advertisement
This ad is displayed using third party content and we do not control its accessibility features.
I was born in Washington, D.C., and spent the first 32 years of my life there. My father was a law professor, and my mother was a partner in a D.C. law firm. With the throbbing pulse of the nation's capital just outside my door, and under the ever-watchful (and loving) eyes of two highly accomplished parents, I became extraordinarily bad at relaxing.
After attending a rigorous high school and playing competitive sports, I moved on to college and medical school a few miles away at Georgetown University. Soon after, I landed in the GW emergency department, where I relied on a serendipitous ability to remain calm even in the wildest chaos. After 10 years in the ER, I left to start a natural skin care company, which keeps me busier and more thinly spread than when I was practicing medicine. I continue to handle the stress of owning a company with relative tranquillity, but I have discovered that tranquillity causes me stress. When relaxing is on my to-do list, I start to panic. If you don't believe me, put me in a hammock with a book and watch me start to squirm.
I have traveled for most of my life, but it wasn't until my family and I landed in Costa Rica that I actually felt out of place because of my need to DO instead of BE. Looking around, I realized that none of the people around me had the constant ticker tape of thoughts running through their heads like I did, and I started to wonder why. I think it comes down to a few, simple things.
The spiritual connection to the water.
The ocean is not unique to Costa Rica. But in the little surf town called Nosara, there's a connection to the ocean that is much stronger than lying on a beach with a book. Every morning, the surfers—both locals and tourists—take their coffee down to the beach and spend a few quiet minutes reading the patterns of the water. They live and breathe by the wind and the waves, as if a salty umbilical cord connects them to that crashing surf, even when they're walking the dusty, unpaved streets of the town. In fact, even those who don't surf seem to honor that connection, and the humbling power of the Pacific is present in every corner and conversation.
Advertisement
This ad is displayed using third party content and we do not control its accessibility features.
The local culture and its emphasis on the important things in life.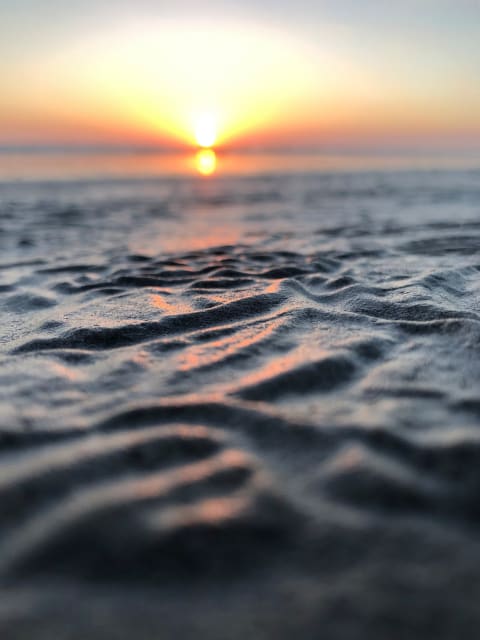 They call themselves ticos (and ticas), stemming from their linguistic habit of adding an extra "tico" to words; they might say "poquitico" instead of "poquito" to describe something tiny. They are warm and welcoming every time we visit, quick to strike up a conversation while patiently tolerating my evolving and often incorrect Spanish. Their gentle, loving nature is reflected so perfectly in two of their most commonly used phrases: "con mucho gusto" and "pura vida."
Instead of saying "you're welcome" with the common Spanish phrase "de nada," meaning "it's nothing," they say "con mucho gusto," meaning "with much pleasure." It's a delicious linguistic twist with a profound effect, as if they simply live their daily lives "with much pleasure." "Pura vida" is the Costa Rican version of "aloha"—they say it in greeting, in passing, and in parting. It translates literally to "pure life" but serves as a constant reminder to cherish the important things, like friends, family, and our fragile planet. Lastly, the locals tend to operate on what they call "tico time," which is a "we'll get there when we get there" mentality, and forces the type-A brains of the world into much-needed submission.
Advertisement
This ad is displayed using third party content and we do not control its accessibility features.
The nature that buzzes at every hour.
Waking to the sound of the howler monkeys is one of the hallmarks of Nosara mornings. The noise is echoey and primal yet somehow still soothing. It's as if they're saying, "We're still here, and so is our jungle," a message that feels especially reassuring in this time of environmental crisis. Among the monkey sounds are the innumerable chirps and squawks of tropical birds, the barking of many a beach dog, and, during the rainy season, the rustling of leaves as brightly colored Halloween crabs scatter creepily in every direction.
It's this thriving, natural environment that creates the rhythm of Nosara days rather than the hands of a ticking clock. For those of us who need a little structure, even in the middle of the jungle, the active culture of Costa Rica provides a perfect array of irresistible opportunities. You're up with the monkeys, running on the beach before the sun gets too high, then stretching in a yoga palapa by late morning, finding your bliss in the balmy jungle breeze. Afternoons are for napping and reading books, maybe a little work if you absolutely must, and the rest of the day is planned around sunset.
Almost everyone in town wanders down to the water as the orange orb starts its descent. Surfers surf, dogs and kids scamper in every direction, yogis attempt handstands in the sand, and locals sit shoulder-to-shoulder with tourists, sipping on cans of Imperial as the colors deepen and the air finally cools. There is nowhere else you need to be, nothing else you need to do. You are—finally—living on tico time.
And tomorrow, you'll wake up to your monkey alarm clock and do it all over again.
Ever since connecting with the heartbeat of Costa Rica, I've been able to tap into a deeper sense of relaxation and perspective, even amid the swirling schedule that comes with being a mom and a CEO. It's as though something inside me has been infused with a deeper, more permanent sense of gratitude so that when stressful events occur, I'm able to see them for what they are: small struggles within a big and bountifully beautiful life. Pura vida, indeed.
Next up: Learn how a trip to Sydney forever changed the way one writer deals with stress.
Advertisement
This ad is displayed using third party content and we do not control its accessibility features.

Sarah Villafranco, M.D.
Founder of Osmia Organics
Dr. Sarah Villafranco spent ten years as an emergency physician. After a decade, she felt frustrated at the lack of emphasis on simple solutions to health issues, like nutrition, exercise, and stress management. After losing her mom to pancreatic cancer at age 64, Sarah took some time off to reevaluate things. She took a class making soap, and fell in love not only with soapmaking, but also with the way her skin felt after using handmade soap. She became obsessed with natural skincare, and locked herself in a room for two years (not really, but almost), studying and teaching herself how to make products. She launched Osmia in 2012 to help people find simple solutions to skin issues like acne, eczema, and dermatitis.
After a decade in the industry, Osmia has a stellar reputation for quality, transparency, sustainability, and authenticity in the clean beauty space. Their products help people find healthier, happier skin with meticulously researched and tested formulas, using sustainable ingredients of exceptional quality. Learn more about Sarah and Osmia here.