Close Banner
Advertisement
This ad is displayed using third party content and we do not control its accessibility features.
paid content
 for

6 Tips For Clear, Smooth, Glowing Skin: A Holistic Nutritionist Explains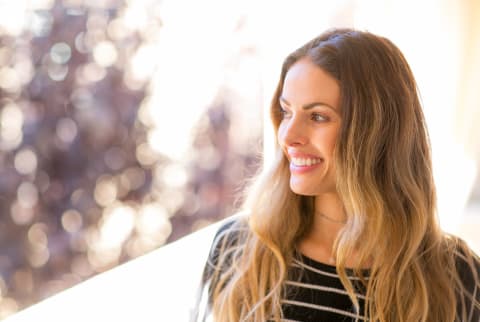 As a holistic nutritionist, I always try to be conscious of the products I am using on my skin, what foods I am welcoming into my diet, and what lifestyle choices I am making to help support vibrant and glowing skin. The skin is our largest organ and often mirrors what is going on within the body. As summer shifts to fall, like many others, I typically experience dryer skin during this time of year. Here are the tools I have found to help calm this common issue and keep my skin fully nourished and happy during these colder months:
1. Try ylang-ylang essential oil.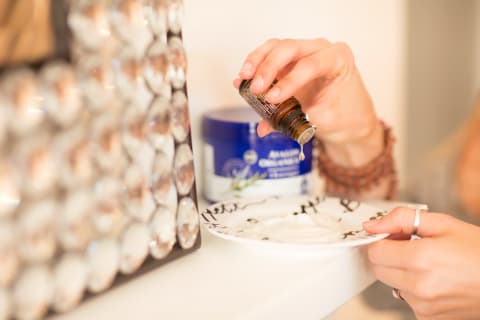 This sweet and floral-scented essential oil can help balance the oils within your skin; whether they are too oily or too dry, it will bring your skin back to homeostasis. It also contains antioxidants that help protect the skin against wrinkles and early aging. To use on skin, add two drops of ylang-ylang oil to one teaspoon of face-friendly oil (try lighter oils like jojoba or rosehip oil) and gently pat into the face while skin is slightly damp.
2. Start with the gut.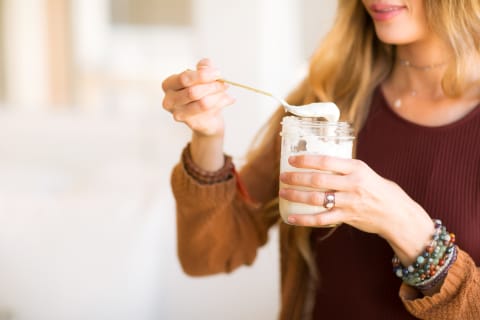 Whatever is going on in the gut will usually reflect on the skin, so it's essential to eat probiotic-rich foods that support the microbiome and supply it with good gut bacteria. And you don't just need a probiotics supplement—try adding in probiotic-rich foods to your diet like sauerkraut, kimchi, coconut kefir, yogurt, and fermented tempeh, which are all delicious ways to support your microflora. Probiotics are linked to improvements in eczema, likely because they can help protect the immune system (and we're learning that much of our immunity comes from a healthy gut!) and can help reduce inflammatory response.
3. Look to quality eczema relief products.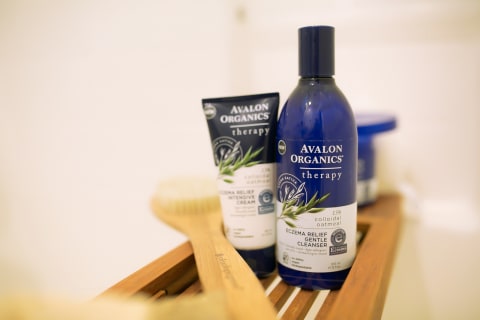 I recently discovered the Avalon Organics® Eczema Relief Line, and I love everything about it. While this line is designed for people with eczema, it's also great for those who have dry or sensitive skin like I do in colder seasons. It's especially great for those who are mindful of the ingredients in their skin care products. Unlike many other conventional eczema products, this line is certified to an organic standard, is non-GMO, vegan, and fragrance-free, as well as free from parabens, phthalates, harsh sulfates, and synthetic colors. I love the gentle cleanser, skin-soothing intensive cream, and super-nourishing body cream to help comfort my skin, supply moisture, and prevent it from getting chapped during these colder months.
4. Make a homemade face mask.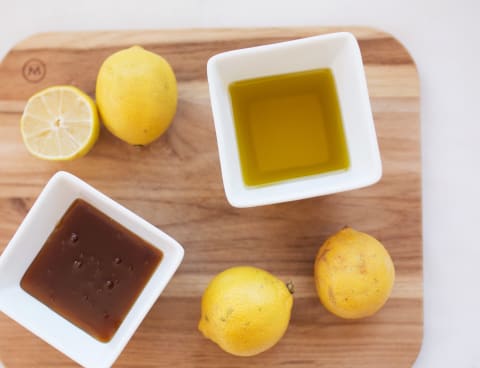 Mix a tablespoon of raw, organic honey with a tablespoon of cold-pressed extra-virgin olive oil and add a squeeze of lemon juice. Apply to your face, or any dry areas on the body. Let it sit for 15 to 20 minutes, then wash it all off with a warm washcloth. Both honey and olive oil are natural humectants, which means they are able to draw moisture into dry skin. Additionally, lemon is a great skin brightener because of its vitamin C content1.
5. Focus on essential fatty acids.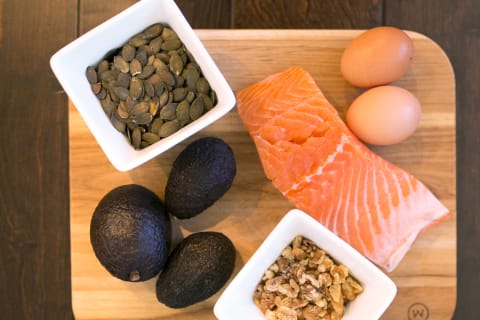 In my practice, I find that whatever is going on inside the body will reflect in some way on the outside. So if the skin is dry, it makes sense to consume healthy foods that provide skin-protecting nutrients to keep it looking fresh and hydrated. For those with dry and inflamed skin, foods rich in essential fatty acids like pastured eggs, wild salmon, nuts and seeds, avocados, and coconut oil can be helpful. These foods are full of healthy fats that help boost the skin's natural oil barrier, which is needed to keep skin hydrated. Additionally, walnuts, pumpkin seeds, and flaxseeds contain alpha-linolenic acid, an important omega-3 that helps to prevent dry skin and eczema from the inside out.
6. Keep things humid.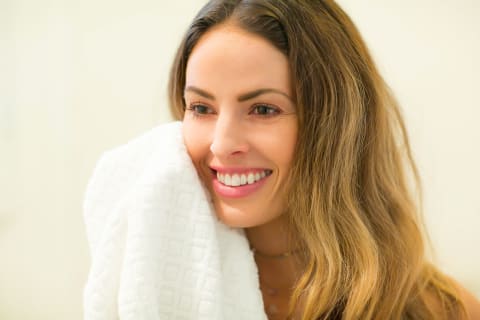 Other than skin care products and food, there is a handful of other tools I use to keep my skin smooth and soft. One of my favorite (super-easy) things? Put a humidifier in your bedroom. This is a simple way to help protect the skin from getting dry while you sleep at night, which can be exacerbated by heating systems. On that note, I also recommend avoiding long and hot showers. While tempting, especially during the colder months, consistently taking a hot shower can significantly dry out the skin. Instead, opt for a warm shower and decrease the length of your showers to 10 minutes.
No one likes to deal with dry skin, but luckily with these tools and with the help of quality products specifically formulated for those with sensitive skin (like the ones from Avalon Organics®) you can glow from the inside out all winter long.

Britt Martin
Britt Martin, of Fitbrittnutrition, is a holistic nutritionist, certified yoga teacher and holistic lifestyle writer. She works with clients to help identify the root cause of their health concerns, teaches them to eat based on their own body's individual needs, and specializes in helping them form healthy relationships with food.
Her holistic lifestyle approach includes not only nourishing quality foods but stress management, self-care practices, cultivating self-love, regular body movement, and soul nourishment. Britt also teaches private community yoga and believes it is a priceless component of a holistic lifestyle. She considers herself a lifelong student of both nutrition and yoga and loves traveling, being outdoors, her rescue dog Logan, and cooking.