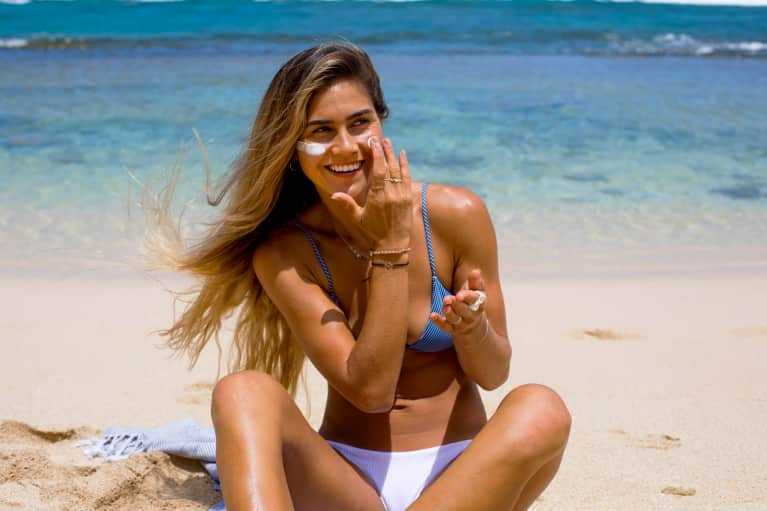 I live surrounded by the ocean and mountains of Hawaii, so nature plays a huge part in my daily routine. Living in Oahu has really forced me to notice how small eco-friendly efforts can add up to help improve the environment and our quality of life. Keeping sustainability top of mind every day has helped me embrace all that is natural, be a more mindful consumer, and live a more conscious lifestyle. So needless to say, when it comes to my beauty routine, I take a more minimalist approach. I strive to play up my natural glow whenever possible, find products that do double duty, and always gravitate toward a "less is more" attitude. That means less time spent fussing in front of a mirror and less impact on Mama Earth.
Here's a peek into my day-to-day tips for a minimalist beauty routine inspired by nature:
1. I go for double-duty products.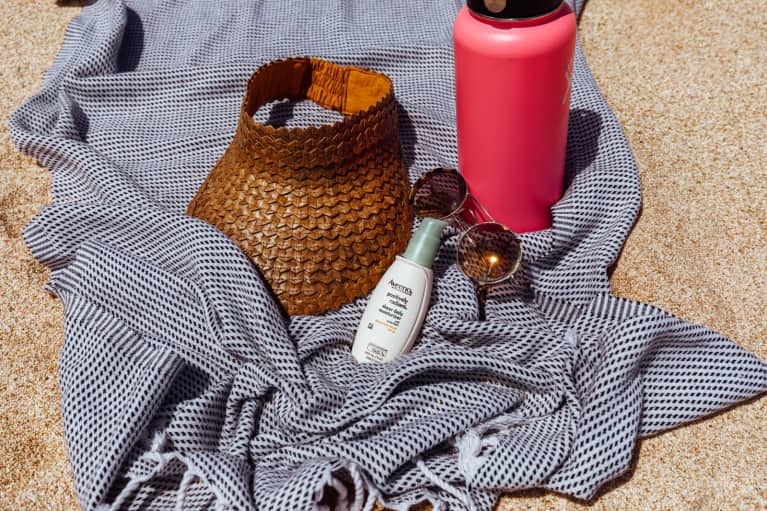 Looking for double-duty products means you'll buy less and therefore have a lighter footprint and also save time. For instance, I'll throw waterproof mascara onto my lashes and use it to lightly touch up my brows. Another product I use religiously is AVEENO® Positively Radiant Sheer Daily Moisturizer with SPF 30. It's non-greasy, lightweight yet hydrating, and I can use it as a base layer knowing it's protecting my face when I'm beaching it, walking a trail, or just out adventuring outside.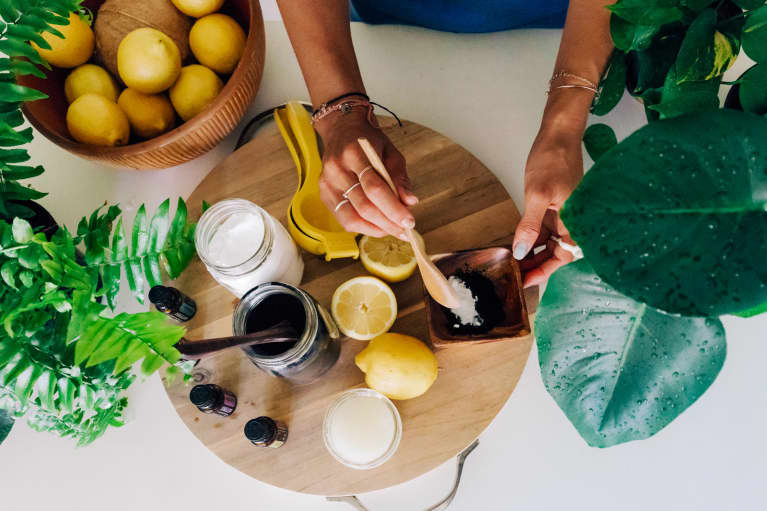 Buying multipurpose products in bulk helps me reduce waste and save money in the long run. I always keep huge tubs of coconut oil (an awesome source of good fats), activated charcoal (great for removing toxins), coconut sugar (a wonderful exfoliator), essential oils (nature's perfume), and baking soda (an odor neutralizer) on hand. I'll use these natural raw materials by themselves or combine them to make my own concoctions like face masks and scrubs, deodorant, teeth whitener, body lotions, and cleaning products.
3. I upcycle old containers.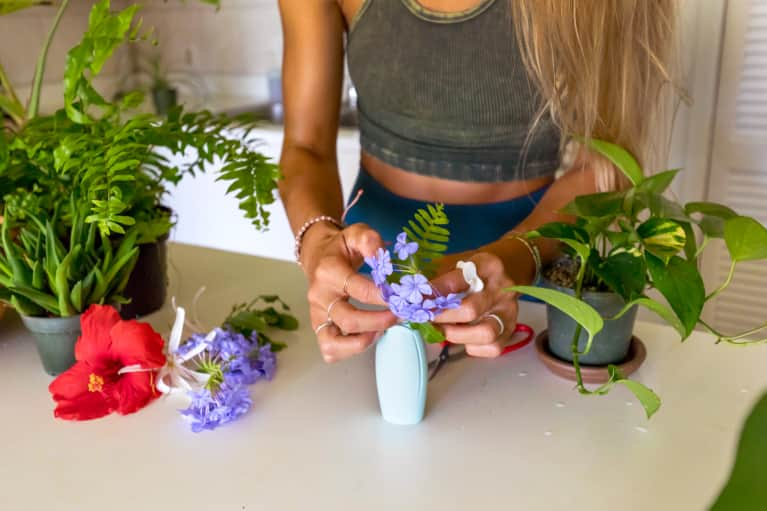 For those times I don't shop in bulk, I try to look for products that come in recyclable packaging and think up creative ways to reuse the packaging I do acquire. For example, with my AVEENO® Positively Radiant Sheer Daily Moisturizer, I can re-use it as travel-size containers for shampoo and conditioner or coconut oil, which is perfect since I'm always on-the-go!
4. I know that green means GO!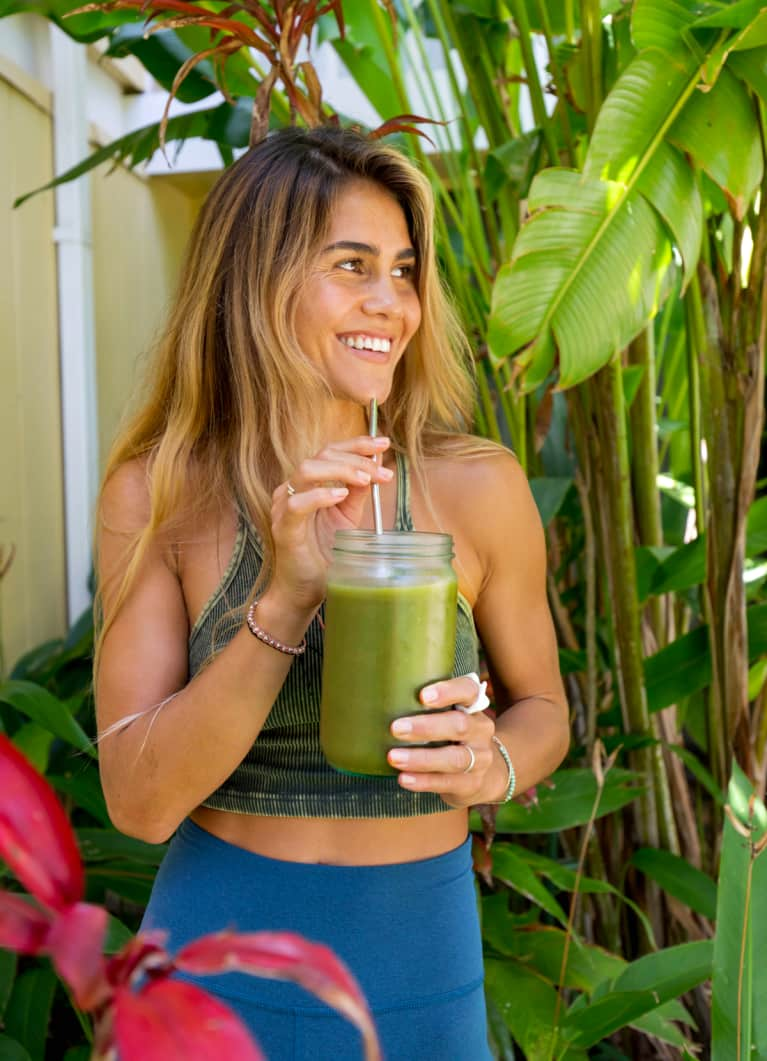 Over the years, green has become a favorite color for sure. Loading up on all things green is a recipe for a revitalizing natural glow. Think: green smoothies, fresh-squeezed juices, big green salads, spirulina powder, and green veggies consumed on the daily. They're packed with antioxidants, minerals, and so many nutrients that are great for the skin.
Buying local, organic produce supports the local economy and community, and you can get it fresh when it's ripe and at its peak while avoiding unnecessary pesticides and chemicals. Hello, health and beauty from the inside out!
Shop Mona-Jane's Favorites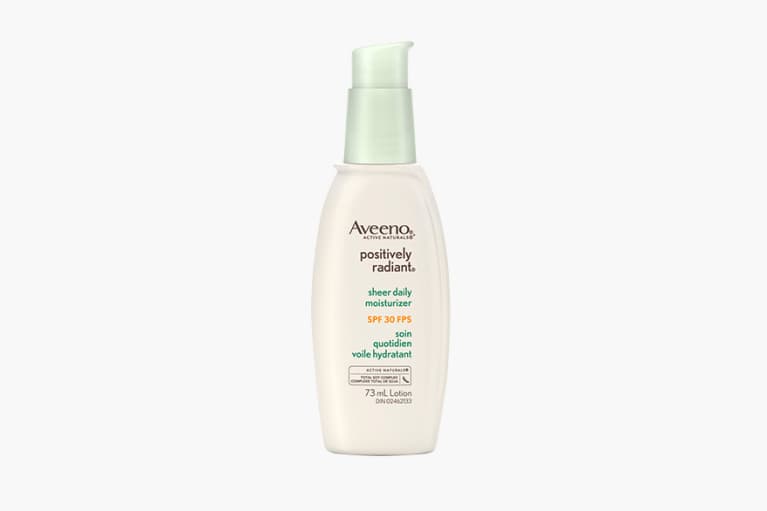 AVEENO® POSITIVELY RADIANT® Sheer Daily Moisturizer With Broad Spectrum SPF 30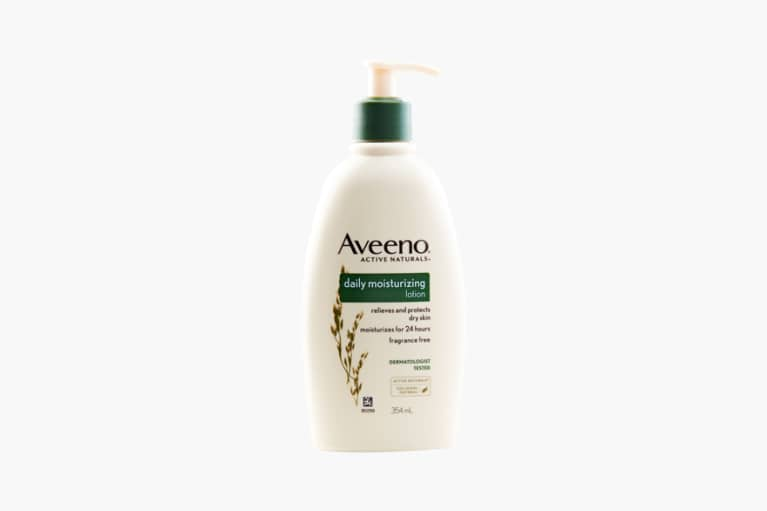 AVEENO® Daily Moisturizing Lotion