You Need To Try This Easy, Healthy Bread (With Hormone-Balancing Ingredients!)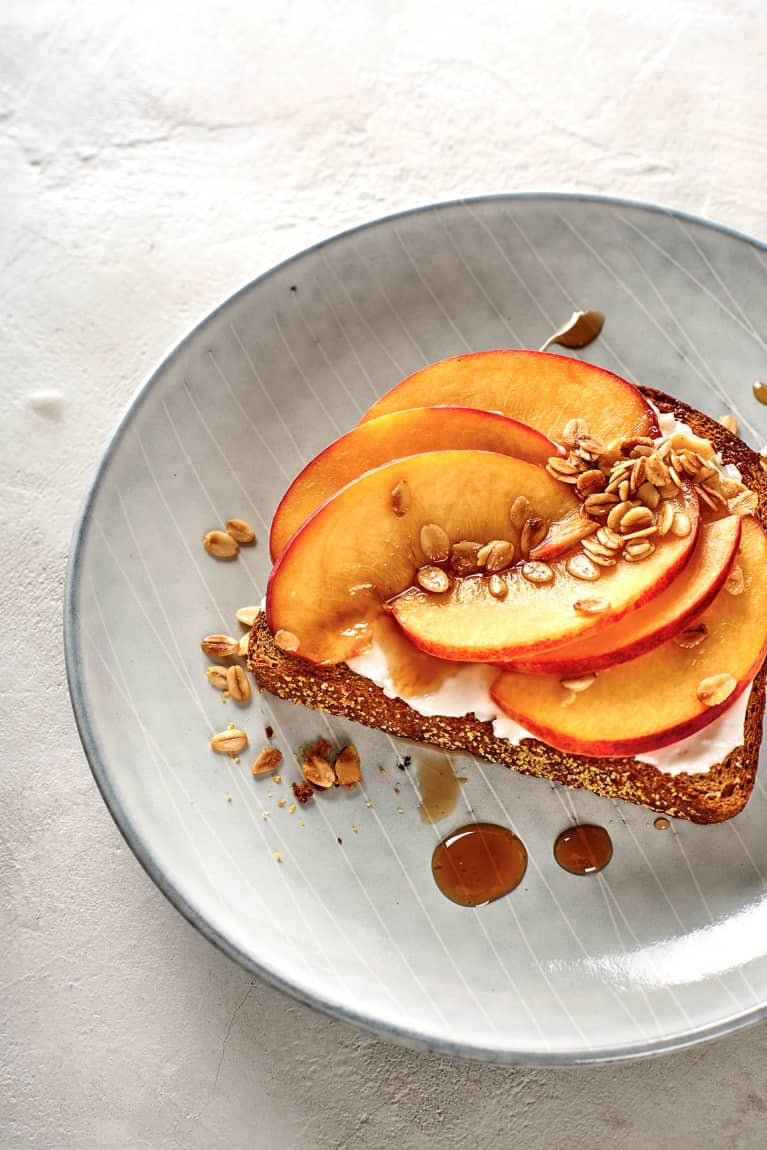 Our editors have independently chosen the products listed on this page. If you purchase something mentioned in this article, we may
earn a small commission
.
When my sister-in-law had a baby, I made her this bread to have on hand during her marathon nursing sessions and froze it in slices that were easy to reheat. This bread is so good for women's hormonal health, from the flaxseed meal (which has been shown in studies to help with PCOS and hormone balance) to the goji berries (which have been shown to regulate hormone levels). There's no kneading or complex fermentation process here, but it comes out like a real loaf of bread. It also has a subtle sweetness and tons of plant-based protein and healthy fat to keep your blood sugar stable throughout the day.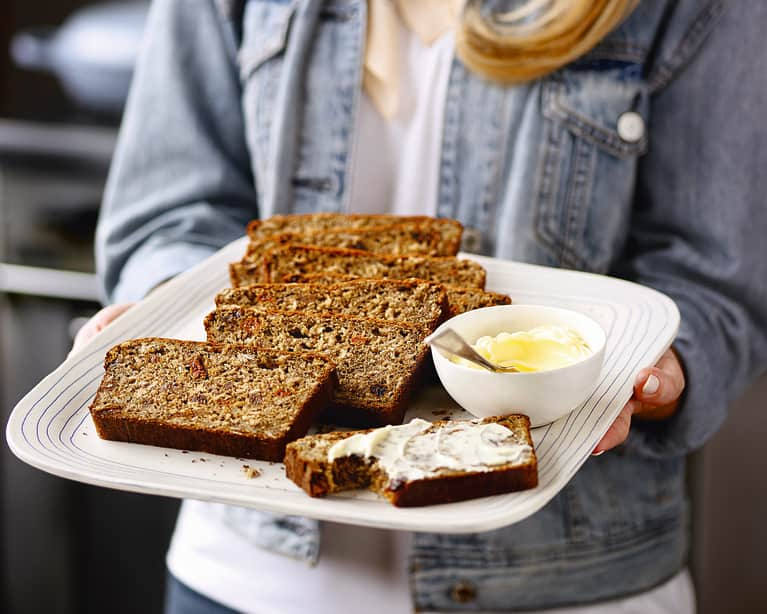 Hormone-Balancing Bread Recipe
Oil, for greasing
2 tablespoons flax meal (ground flaxseeds)
1¾ cups gluten-free all-purpose flour
1¼ cups rolled oats
½ teaspoon sea salt
1 teaspoon baking soda
½ teaspoon ground cinnamon
¼ cup goji berries
2 tablespoons chia seeds
2 tablespoons hemp seeds
¼ cup dried apricots, chopped
½ cup (1 stick) unsalted butter
3 large eggs, at room temperature
1 cup coconut sugar or date sugar
1¼ cups yogurt
2 tablespoons milk of choice
1 teaspoon pure vanilla extract
2 tablespoons orange zest
Preheat the oven to 350°F. Grease a standard 9-by-5-inch loaf pan.
In a large bowl, mix together the flax meal, flour, oats, salt, baking soda, cinnamon, goji berries, chia seeds, hemp seeds, and apricots.
In a separate large bowl, mix the butter, eggs, coconut sugar, yogurt, milk, vanilla, and orange zest.
Slowly add the flour mixture to the butter mixture and mix thoroughly to combine.
Pour the batter into the prepared loaf pan and bake for 1 hour or until a toothpick inserted into the center comes out clean.
Remove from the pan and let cool. Wrap in foil or a clean dishtowel. This will keep on the counter for a day or two; you can also slice it and freeze to enjoy later.
Based on excerpts from Thin From Within by Robyn Youkilis, with the permission of Kyle Books. Copyright © 2018.