If We Can't Travel, Peeping This Enchanting Virginia Home Is The Next Best Thing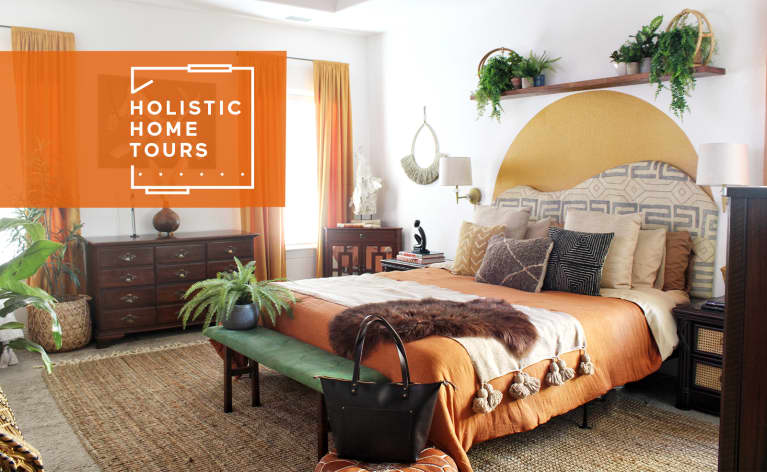 Our editors have independently chosen the products listed on this page. If you purchase something mentioned in this article, we may
earn a small commission
.
Today on Holistic Home Tour, we're walking through interior stylist Tracey Hairston's (@mochagirlplace) Chesapeake, Virginia, space that she shares with her husband, son, and plenty of plants. Tracey says that home is where she can feel and be her best self—and it's easy to see why in this warm, regal oasis.
What are three words that describe your design philosophy at home?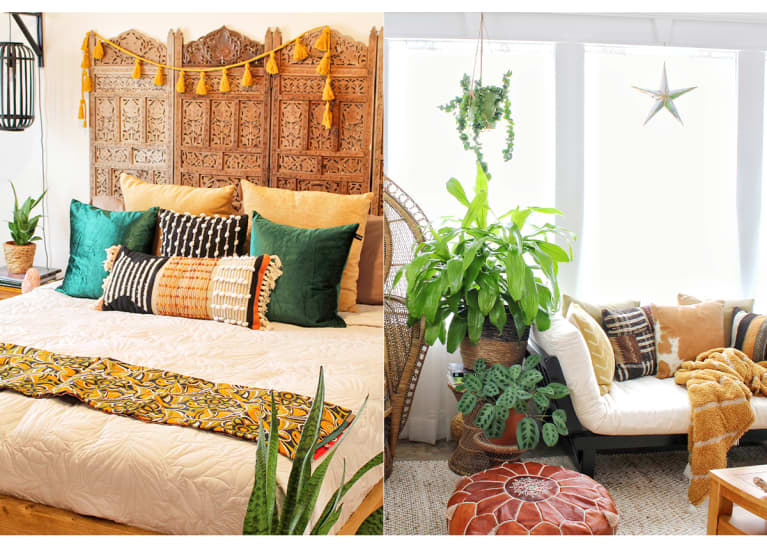 Has your approach to home design changed at all since the pandemic? How so?
I haven't changed too much other than trying to do as many DIY projects to keep me busy.
What home projects are on your list for 2021?
In 2021, I hope to do some light changes to my master bathroom. It's amazing how you can change up a space with a gallon of paint.
What object in your home brings you the most joy and why?
It's not just one thing but all of my plants bring me so much joy. They add life to every space in my home.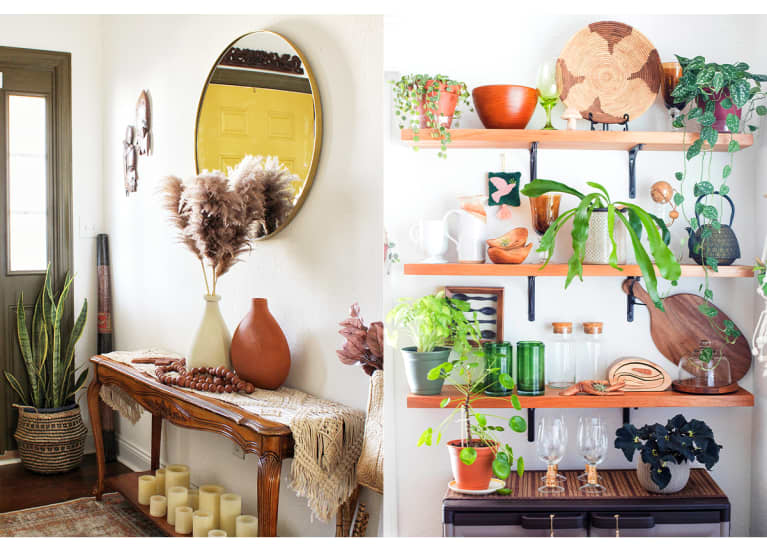 What's the oldest thing in your home? Newest?
One of the oldest pieces in my home is a Japanese step Tansu that I bought when we lived in Okinawa back in 2000, and my newest home decor piece is a mirror that I actually got from Marketplace, but it's new to my home.
What noises can be heard in your home? What smells?
I don't really hear anything other than my husband playing his bass guitar upstairs...
What's the most sentimental thing hanging on your walls, and what's the story behind it?
I have a pair of masks that my mother gave to me when she went on a trip to Africa back in 1996. She told me they told her these masks of a husband and wife are meant to be hung by the front door so when people step through the door, they will know a married couple lives there. They have been by every door of my homes for the past 25 years.
What's your favorite room in the house, and how do you use it?
My sunroom is by far my favorite room. It's my space that I call my "Garden of Eden," and the majority of my plants live there. It is my special Zen spot, and it makes me feel relaxed and at ease, especially during these trying times.
What does the word "home" mean to you?
Home is comfort. Home is a space where your most prized possessions reside—it's where family and loved ones help to create an oasis where you can feel and be your best self.