Spring Is Coming & This Charming UK Home Is Where We Want To Spend It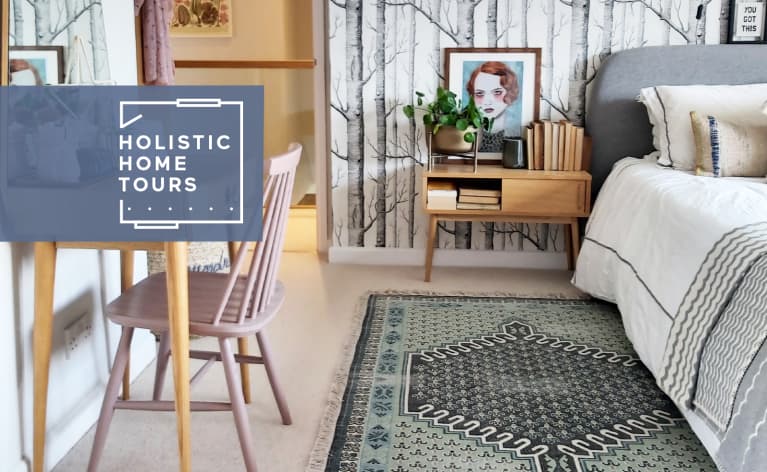 Looking at Lucy Whitehouse (@at_lucys_house)'s U.K. family home feels like a pep talk. Soft, complementary colors, fuzzy and plush materials, and encouraging artwork make the Wells in Somerset space welcoming in all the best ways. Step inside to see how this warm home facilitates happy memories for Lucy, her husband, and their three young children—and two guinea pigs.
What are three words that describe your design philosophy at home?
Modern-rustic, light, and fuss-free.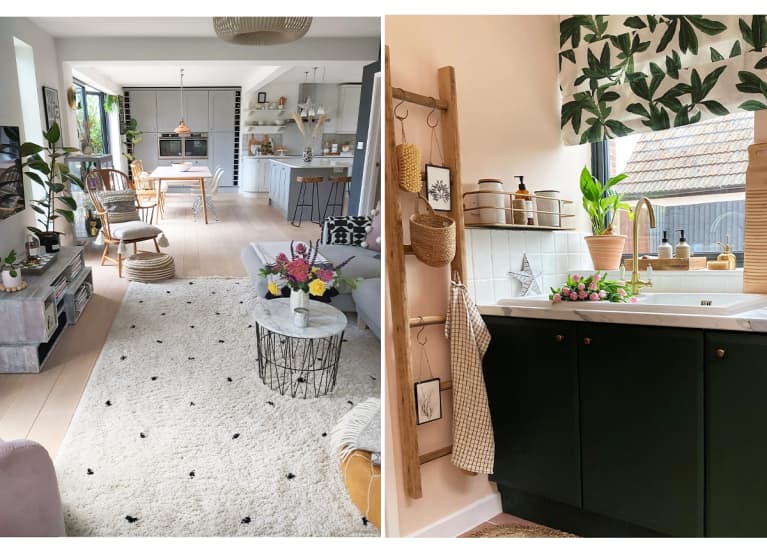 Does your home shift with the seasons at all? Are there any changes you're making as we head into spring?
I don't have different accessories for the seasons, as I try to pick homewares that work in all seasons, plus if I really like something, I want to see it all the time.
That being said, I love spring blooms like tulips to brighten up the house after winter. Our house comes into its own in the summer when the garden comes back to life and we can open the bifold doors out onto the raised deck, which becomes our living room for the summer. The pergola also becomes our primary dining space where we barbecue for every meal possible!
What object in your home brings you the most joy and why?
Definitely our sofa. It's over 3 meters long, we can all sit on it together, and it's the comfiest piece of furniture I've ever owned.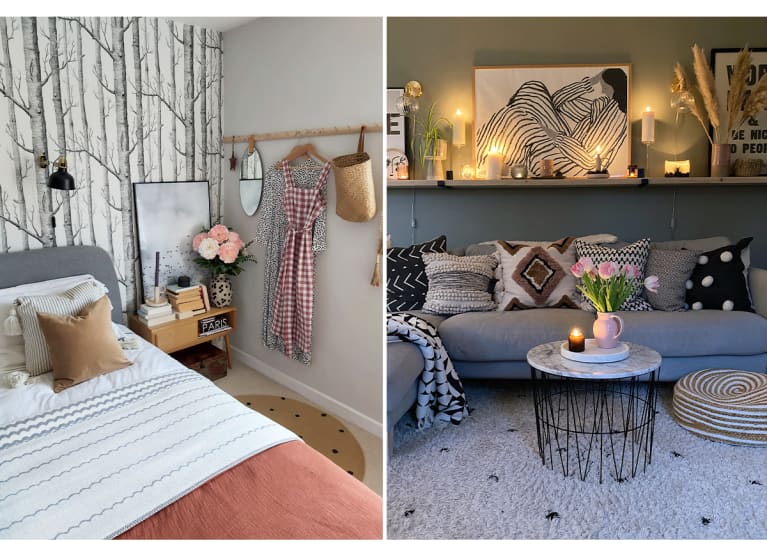 Your space looks so fresh and spotless. What's your cleaning routine like? Any cleaning techniques or products you especially love?
I like a clean and tidy house, as I feel it gives me more head space to focus on other things.
We have a cleaner once a week who is amazing. I also keep on top of the cleaning through the week, mostly just by sweeping the wooden floors, as they get so dusty so quickly, and I love my spray mop for giving them a quick clean. Plus with three kids, I'm constantly cleaning loos!
What's the oldest thing in your home? Newest?
The oldest is a carving we found in the wall when renovating that reads "Fred 1887." We saved it from being plastered over by the builders and have since found out that a Fred used to live here when it was a dairy farm.
The newest is a new Picasso exhibition print I bought from Etsy for my living room.
What noises can be heard in your home? What smells?
With three kids, it's a noisy house, for sure. You can usually hear kids playing/fighting, and there's always music. Our kids love to have "kitchen discos" after dinner, and they've inherited our love of '90s club classics!
In terms of smells, I love candles and so always have one lit if I'm at home. My favorite brand is Diptyque. Or it's my husband's cooking: He's usually got something delicious simmering on the stove, as he loves to cook.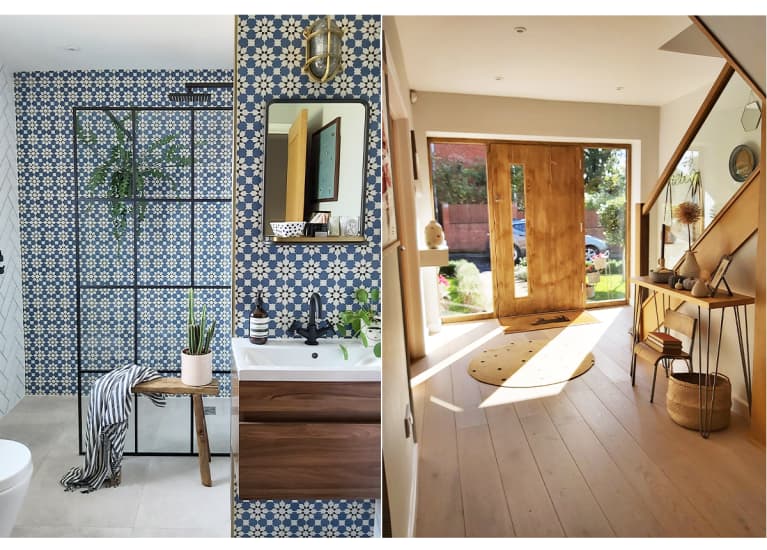 What's the most sentimental thing hanging on your walls, and what's the story behind it?
Definitely my husband's grandfather's military medals. My husband was also in the military, and so we proudly display the medals on our wall as a humbling reminder.
What does the word home mean to you?
Home for me means being super cozy and comfortable with my family. Cuddles on the sofa in our pajamas with my kids all under the same blanket watching a movie is my happiest spot on earth.