This Plant-Stuffed NYC Apartment Is 600 Square Feet Of Happiness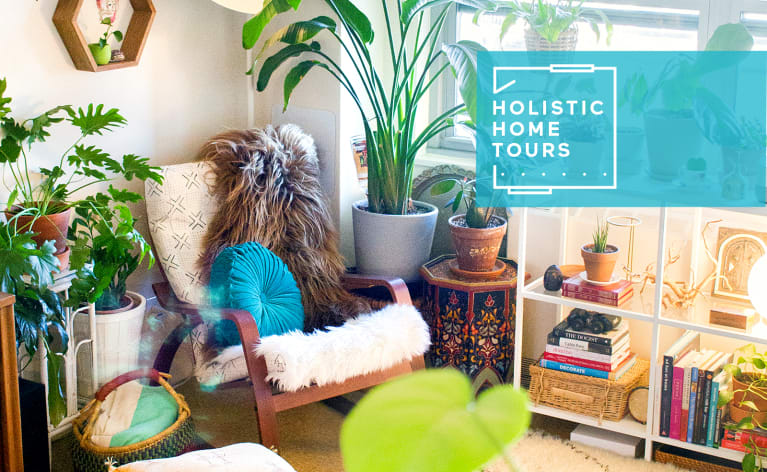 If you've ever lived in New York City, you know that the apartments can start to feel real claustrophobic real fast. What Kari Lopez's East Village apartment lacks in space, it makes up for in personality. Here, Lopez, who shares the home with her husband, talks all about how to combine colorful details with plenty of plants to create an urban sanctuary.
What are a few words that describe your design philosophy at home?
Comfortable and functional.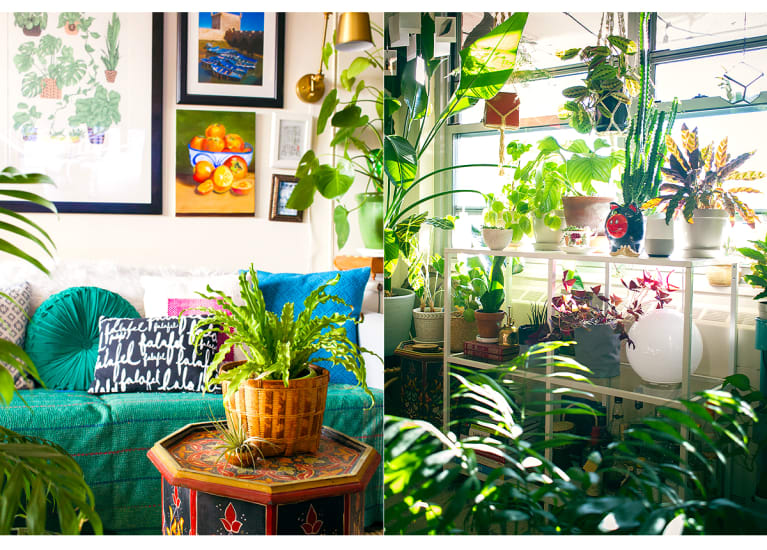 What decluttering tips help you stay sane in a smaller space?
Storage is very limited in NYC apartments, so I utilize every inch of space underneath couches, beds, consoles, and desks. I also store items in bins or baskets to keep them somewhat contained and neat.
How does your home change with the seasons? Are you preparing any major changes for this spring?
The only thing that changes twice a year is the location of most of my plants! A lot of them live out on the balcony during the warmer months, and come October/November, I have to rearrange everything inside to accommodate them inside for the winter. I have a tiny 5-by-10[-foot] balcony, which is gold in NYC real estate, and I'm blessed to have such a space to do a bit of gardening in the spring. I try to grow easy vegetables like tomatoes, peas, radishes, lettuce, and herbs, so I'll be preparing seedlings sometime in March.
What are your top tips for working with lots of color?
I get stimulated by color just as fast as I get bored with it so I tend to change things up with a variety of throws and textiles whenever the mood strikes me. I love color but tend to gravitate toward earthy colors as opposed to bright hues.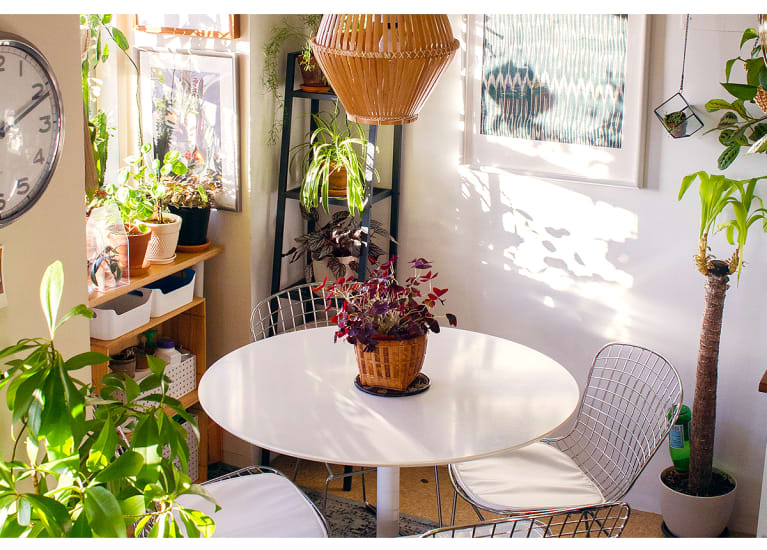 What's the oldest thing in your home?
Oldest in age would probably be the vintage midcentury furniture I bought from the Brooklyn Flea. Oldest I've owned would have to be a pressure cooker I purchased within a few months of moving to New York in 2008. I got it from a discount store near my old apartment and still use it to this day.
What noises can be heard in your home? What smells?
We live on an avenue that is the route to about three different hospitals, so we hear sirens at different times 24/7. That took a while to get used to, but I'm deaf to them by now! We also live in a Mitchell-Lama Housing Development, and a lot of our neighbors have lived here for decades and come from a variety of cultures, so cooking smells are common. I'm originally from the Philippines, so I do a lot of Filipino cooking myself and definitely contribute to hallway odors.
What's the most sentimental thing hanging on your walls, and what's the story behind it?
It's not hanging up, but I have a framed postcard written by my father to his grandmother when he was in Amsterdam with my mom. He died in a plane accident when I was 7 months old, so it's one of my prized possessions.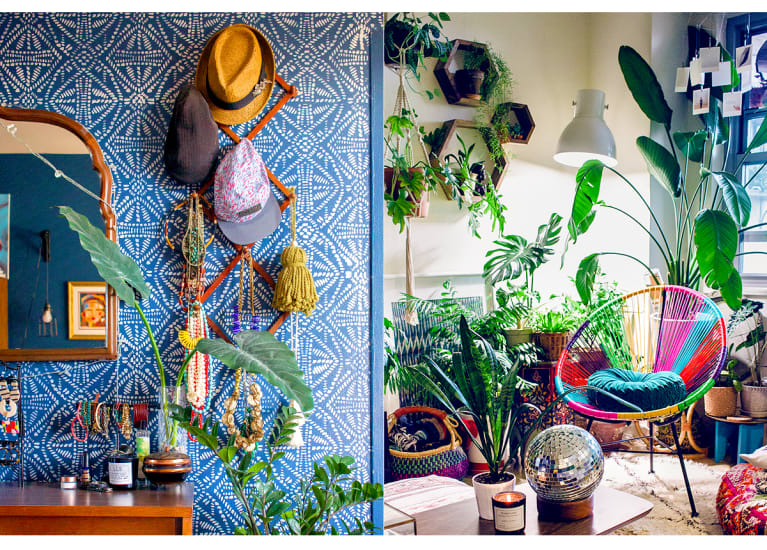 What's your favorite room in the house, and how do you use it?
There aren't a lot of rooms in the apartment, but I find myself in the living room a lot. It serves as my workspace, relaxing [space], and lazy space. When I'm there, I get a full view of most of my plants, which always brings me joy.
How does your home promote your health and wellness?
I don't know about health per se, but I've crafted my space in a way that I never feel the need to leave it. Before living here, I always found myself out and about on my days off, but that's no longer true since my space brings me so much warmth and a sense of peace.
What's the best compliment you've ever received on your space?
Someone once said that I could never be accused of having the same space as everyone else. I'd like to believe that's true!