How To Recreate The Backyard Of Our Dreams: Bloom Greenhouse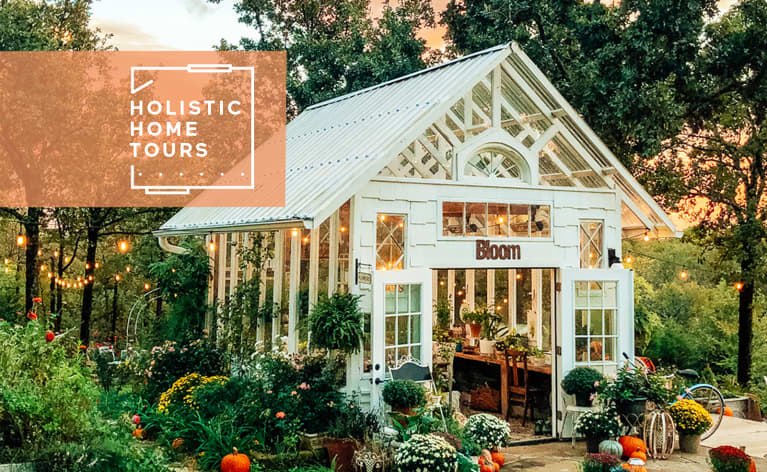 There's something magical about greenhouses, and Kerri Tabor's (bloom_greenhouse on Instagram) in Muldrow, Oklahoma, is no exception. What started as a few flower beds blossomed into a full-blown fairy tale and by 2019, Bloom Greenhouse was open to friends, family, and the occasional bridal shower. Here, Tabor walks us through how her backyard hobby garden became the dreamy community gathering place it is today.
What are three words that best describe your greenhouse?
Vintage, cottage, dreamy.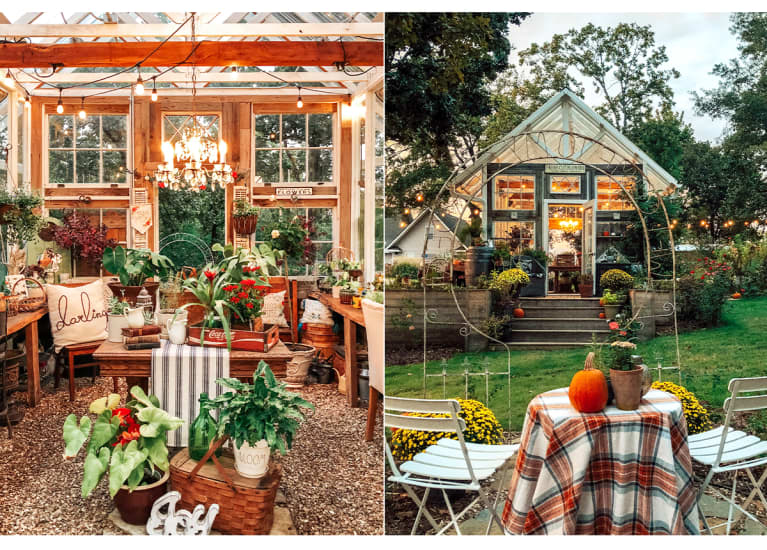 What inspired you to start the greenhouse?
I love flowers and wanted to try my hand at growing them myself. We had a lovely unused space on the land behind ours, and I envisioned being able to look out the kitchen window to see this little magical space for growing things.
What advice do you have for anyone looking to improve their outdoor space?
Don't give up on your dream! Projects can certainly take time—and you don't have to complete them all at once. We started with raised beds before we even began work on the greenhouse. We gradually added a deck around the greenhouse, fire pit, walking path, and more gardens.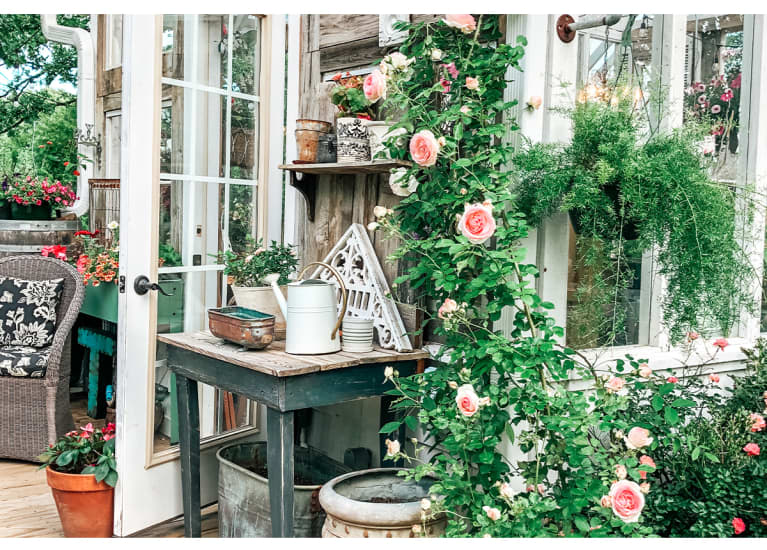 What's your favorite time of year around the greenhouse, and why?
I love all the seasons at the greenhouse! Spring because it's so exciting to see things blooming and coming back from the previous year; summer because of all the growth and flowers everywhere; fall because I love the changing season and enjoy adding lots of pumpkins and mums to the greenhouse space. I also love decking the greenhouse out for Christmas with lights and holiday decor.
Did you have a favorite plant or type of plant this summer? What do you love about it?
I am obsessed with roses at the moment. We planted over 40 varieties this year and created a new rose garden.
What's the oldest thing in your greenhouse? The newest?
I have lots of vintage items in the greenhouse. My favorite and probably oldest is the 1920s chandelier. The newest is some gorgeous chrysanthemums I picked up this weekend.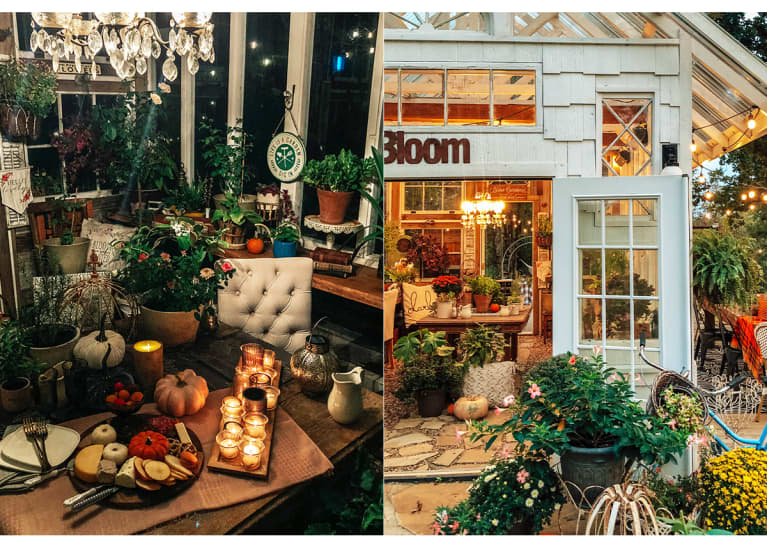 What noises can be heard in the greenhouse? What smells are there?
Lots of birds and cicadas and the scent of roses. I am trying my hand at growing some in pots in the greenhouse!
What does the greenhouse mean to you? How does it support your health and well-being?
It is an absolute source of peace and stress relief. I have a demanding corporate job and work from my home office. I am on Zoom calls most of the day every day, but it is so lovely to let it all fade away for a bit by taking a walk down the path and out into the garden.
Weeding, watering, cutting plants back, potting—for me, it's all therapy.