In This Dreamy Seaside Home, The Kids Help Take Care Of The Plants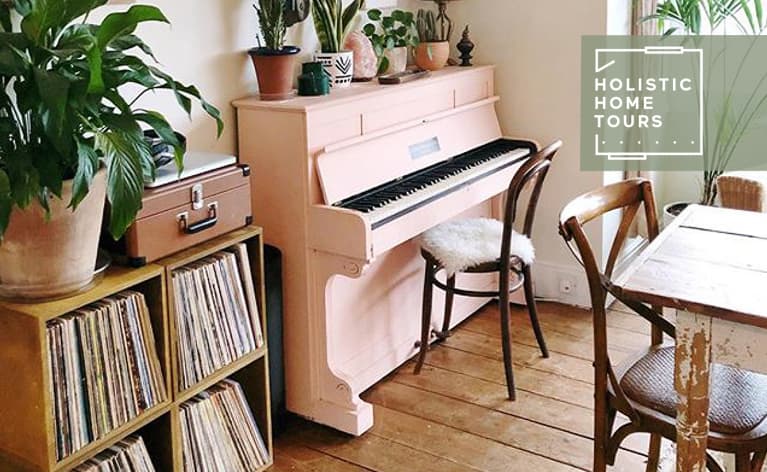 Our editors have independently chosen the products listed on this page. If you purchase something mentioned in this article, we may
earn a small commission
.
What are three words that describe your design philosophy at home?
Bohemian, nomadic, and comfortable.
How does your home change with the seasons? Are you preparing any major changes for this spring?
I like to switch up textiles during the changing seasons. I'll put out richer fabrics in winter for cushions and bedding, and lighter tones and textures in summer. I also always love to cheer up spaces with inexpensive seasonal flowers.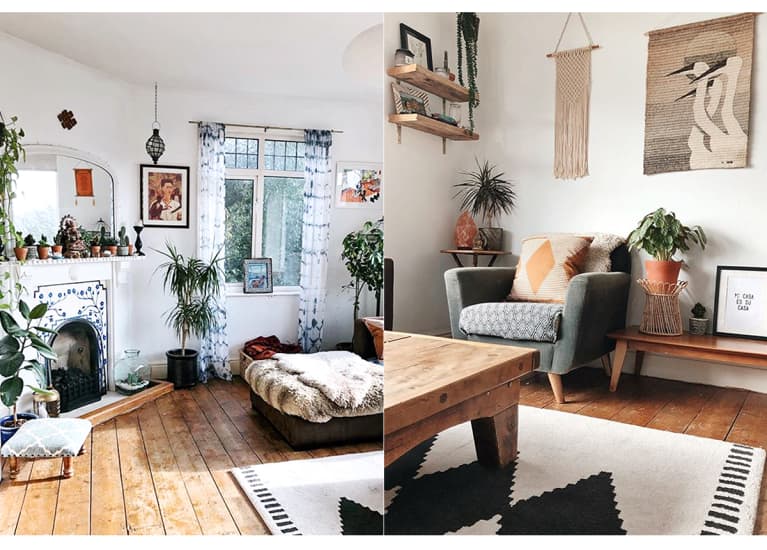 Any tips for maintaining a clean and inviting home when you have kids?
Never stop tidying! In truth we are lucky enough to have a spare room next to our lounge where we keep most of the mayhem contained. I try to keep on top of it but sometimes at the end of a long day I just like to shut the door and walk away.
What's your favorite interior design trend at the moment?
It's not necessarily a new trend, but it's always a favorite of mine: houseplants! I never tire of collecting them and seeing them in my home.
What's the oldest thing in your home? Newest?
I think the oldest thing would have to be an antique tiffin carrier we picked up in Mumbai just before getting married. We love to collect things on our travels, and the house is full of them. The newest thing would have to be a set of porcelain cheetah candle holders my husband gave to me at Christmas.
What noises can be heard in your home? What smells?
You can always hear the sound of my boys clattering around! Other than that, there's usually some sort of French female vocal artist on the Sonos. And the house always smells of incense. We love to burn Nag champa; it's an oldie but a goodie in my book.
What's the most sentimental thing hanging on your walls, and what's the story behind it?
We have a framed white feather on our bathroom wall to remind us of the day I almost killed my husband when we were teenagers. It's a long story involving a boat and some pretty bad driving on my part. But needless to say, he survived and went on to marry me!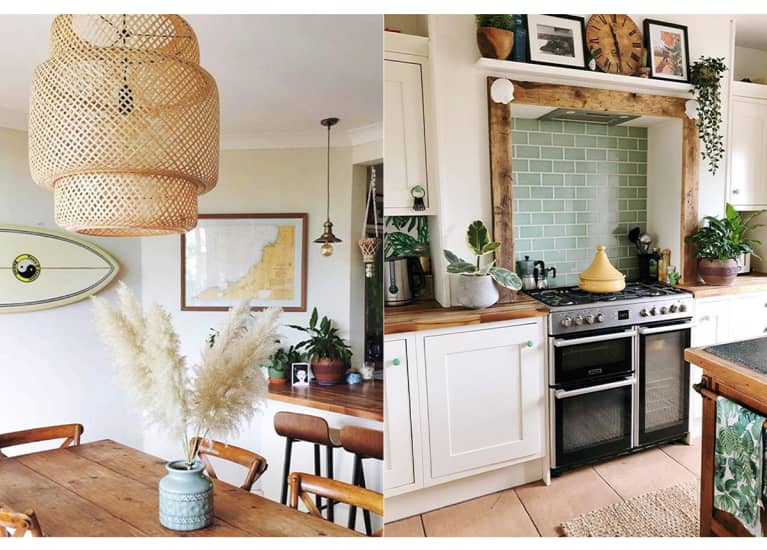 What's your favorite room in the house, and how do you use it?
That's a tough one as I adore our open kitchen and dining area. It's where we tend to spend lots of time as a family, eating, listening to music, and preparing food… But there is something about the comfort of our lounge that I just love. Evenings spent in there with good candles and a blanket are bliss after a manic day.
How does your home promote your health and wellness?
This home is so important to our health and wellness. We prepare and eat our meals here and exercise in the house, too. With the boys at home most of the time, I just grab my yoga mat and head to a quiet corner of the house while Sam keeps guard. We love to fill our space with plants to promote pure air, and I love that the boys have a part in taking care of them.
What's the best compliment you've ever received on your space?
A friend once said if you walked into our house and we weren't home, you'd still know who we were.