These Healthy Holiday Cookies Are Anti-Inflammatory & Taste Better Than Sugar-Filled Ones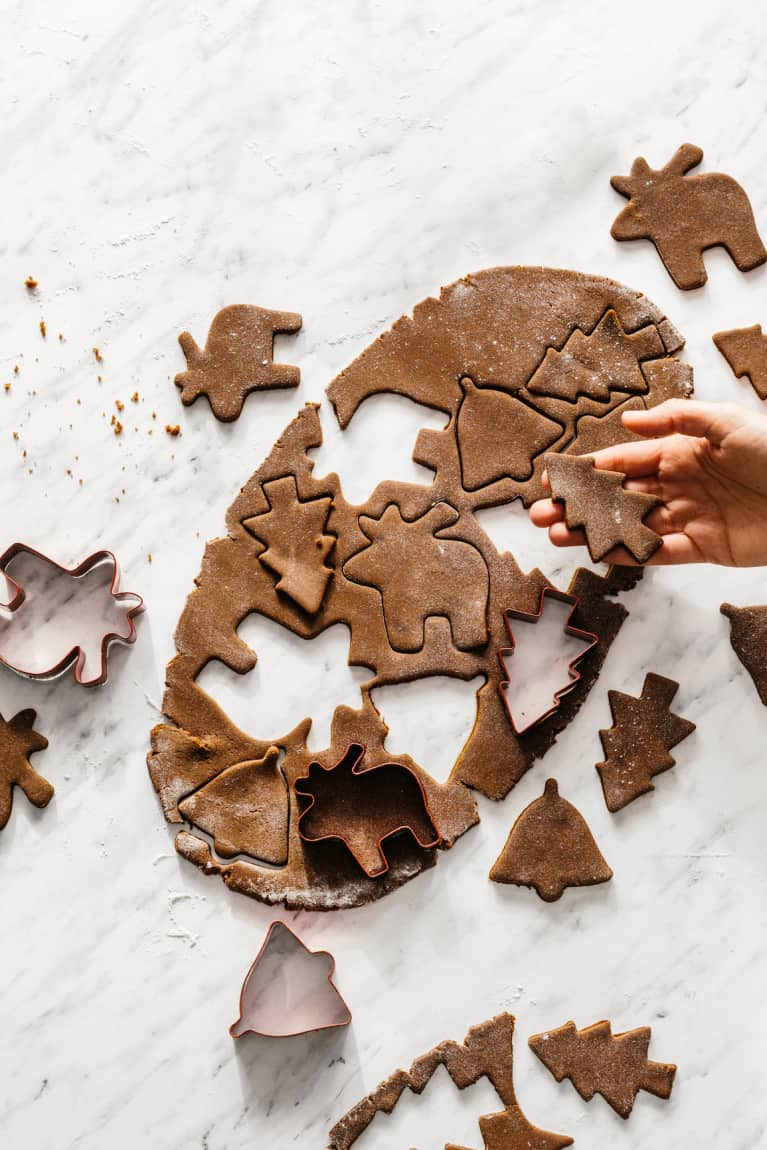 Holiday cookies are a staple this time of year, and while they're packed with cheer, they're often full of sugars and flours that'll spike your blood sugar and leave you feeling less than ho-ho-happy. Never fear—the healthy gingerbread cookie is here. I've remade arguably the best holiday cookie (don't @ me) to be grain-free, gluten-free, refined-sugar-free, and packed with metabolism-boosting, inflammation-busting spices like cinnamon and ginger, with a heavy hit of mineral-rich molasses. They're boldly spiced, perfectly sweet, crispy on the outside, and chewy in the center.
In the first ever episode our new mindbodygreen cooking show, A Little Bit Healthier, I'll show you exactly how to make them. I'll also teach you:
The one ingredient I always use to cut down on needing sugar in recipes
The secret type of flour that makes grain-free baking way easier
The forgotten pantry staple I consider the "original superfood"
Healthy Gingerbread Cookies
2 cups almond flour
½ cup buckwheat flour
½ cup coconut sugar
1 tablespoon ground ginger
2 teaspoons ground cinnamon
¼ teaspoon ground cloves
½ teaspoon baking powder
¼ teaspoon salt
Pinch of fresh ground black pepper
2 tablespoons avocado oil
1



½ teaspoons vanilla
⅓ cup blackstrap molasses
1 large egg, beaten
Smoked sea salt, for sprinkling (optional)
Healthy frosting of choice (we love Simple Mills and Wholesome)
In a large bowl, mix together the almond flour, buckwheat flour, coconut sugar, ground ginger, ground cinnamon, ground cloves, baking powder, salt, and pepper until homogenous.
Stir in the avocado oil, vanilla, molasses, and egg. Mix, using your hands if necessary, until a uniform texture forms. If the dough is a little wet, add ¼-½ cup more almond flour, a few tablespoons at a time.
Divide the dough into two balls. Wrap them both in parchment paper and put in the fridge for an hour to chill (or up to overnight).
Preheat oven to 350°F.
Remove one ball from the fridge. Place on the parchment paper on the table, the place another piece of parchment paper on top. Use a rolling pin or a wine bottle to roll until it's about ¼ inch thick or however thick you like your cookies.
Use a cookie cutter to cut out desired shapes. Place them on a parchment-lined sheet pan—these don't spread a ton, so you can put them fairly close together.
Continue re-rolling dough until it gets sticky, then put the dough in the fridge to chill, repeating process with other dough ball. Repeat until all dough is cut into shapes.
Sprinkle with smoked sea salt, if desired.
Bake 10 to 12 minutes, or until the edges are just browning.
Let cool on the pan for at least five minutes before transferring to a wire cooling rack. Let cool completely before icing.