This Healthy Red, White & Blue Cocktail Will Win The 4th Of July. Here's How To Make It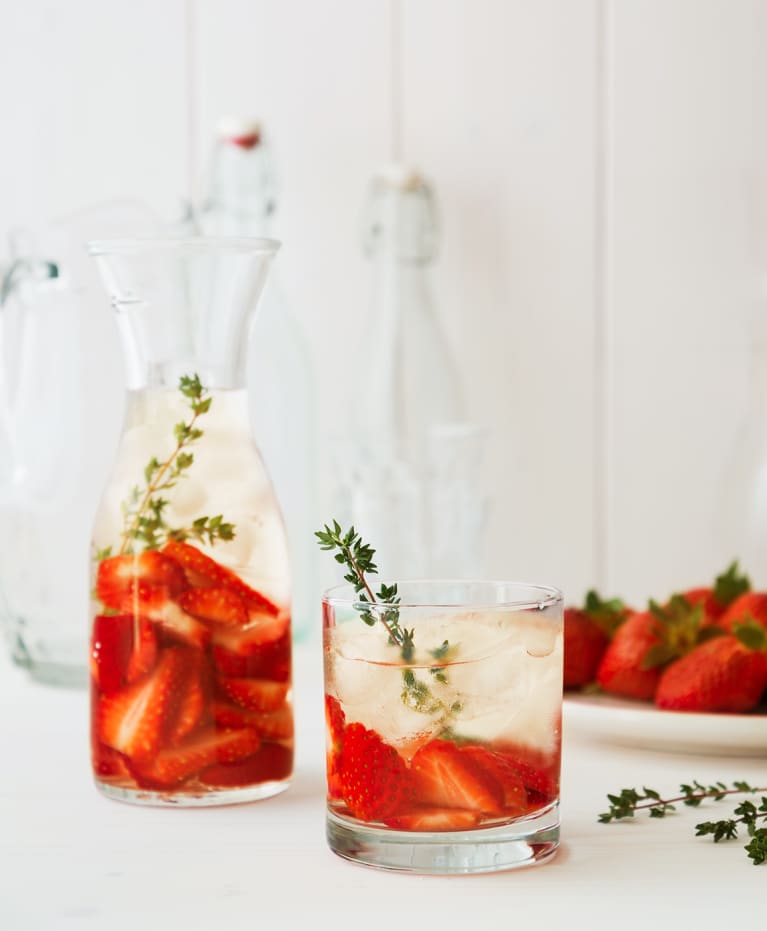 With the Fourth of July falling on a Wednesday this year, there's a chance that you're woefully unprepared for the holiday—but no matter. With just a few simple ingredients that you already have on hand, you can create a festive cocktail that will bring out the patriotism in anyone (who likes wine, at least).
While your fancy friends might have told you not to compromise your quality vino with ice cubes, they likely never said anything about employing frozen fruit. Dunking in a few blueberries and strawberries adds a festive flair, cools down the drink (even if—ahem—someone forgot to buy ice), and, as a bonus, provides a nice alcoholic snack to munch on when you finish the drink. The splash of seltzer helps make sure you're hydrated, and the cardamom bitters add zest and depth while increasing the drink's digestive qualities, especially if you've chosen to partake heavily in BBQ options. Here's how to make it:
Healthy 4th of July Cocktail
½ cup white wine, preferably organic
¼ cup seltzer
Dash of cardamom bitters
Small handful frozen strawberries
Small handful frozen blueberries
Method
Gently stir together wine, seltzer, and bitters. Pour over strawberries and blueberries, and serve immediately.
Want to know what to eat for the 4th? We've got you covered there too.