Contributing Food Editor
By Liz Moody
Contributing Food Editor
Liz Moody is a food editor, recipe developer and green smoothie enthusiast. She received her creative writing and psychology degree from The University of California, Berkeley. Moody is the author of two cookbooks: Healthier Together and Glow Pops and the host of the Healthier Together podcast.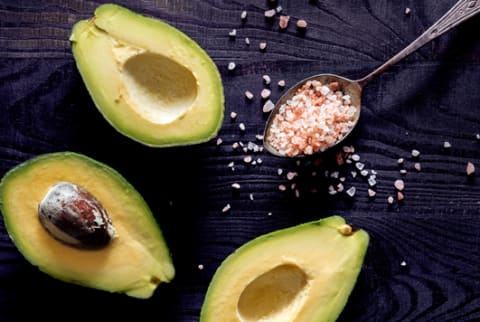 August 31, 2017
Eating healthy on the go can be super hard, and sudden stabs of hanger can make even the healthiest person reach for less-than-ideal snacks. Turns out, it's a problem registered dietitians hear about all the time from their clients—and as such, they've developed some genius solutions for staying healthy, even on the busiest of days.
1. Pack a snack-food grab bag.
"I encourage my clients to pack a snack-food grab bag. A bag of nonperishable choices for those moments when you need something quick and healthy, but you might not know ahead of time what you're in the mood for. These bags include a Larabar, trail mix, and dried fruit. I also encourage them to add some protein. Toss in some individual nut-butter packets, some roasted chickpeas, and a few cheese bites."
2. Spike your yogurt with chia seeds.
"My personal favorite on-the-go snack (even though I still need two hands to eat it) is a plain Greek or Icelandic yogurt (preferably 2 percent or whole milk) with a tablespoon of chia seeds or ground flax—I'll either put the seeds in a tiny portable container when doing my weekly food prep or buy packs of the preportioned travel sizes."
3. Think beans.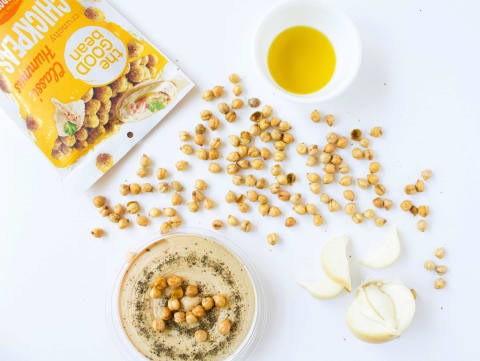 "Some of my favorite healthy on-the-go packaged snacks are the individual packages of Eat Enlightened Roasted Fava Bean chips, and the Good Bean Roasted Chickpeas. These snacks contain protein, fiber, and some healthy fat, which keeps me full and satiated until my next meal. I also love that they are portion-controlled, so I don't have to think about how much I'm eating."
4. BYO-Avocado!
"I truly believe in BYO-avocado on the airplane or on the go. It comes in its own carrying case, and all you need is a knife to cut it open. You can eat it plain or spread it on some chips, crackers, or crudités. With tons of healthy fat and fiber, it'll keep you full for hours. Plus it's not smelly—your commuting neighbors will appreciate that!"
5. There's more to on-the-go veggies than baby carrots.
"If you're like me and hate baby carrots, you might still enjoy sliced bell pepper, sliced cucumber, or sliced zucchini dipped in a single-serve container of hummus or guacamole as a healthy veggie-rich snack."