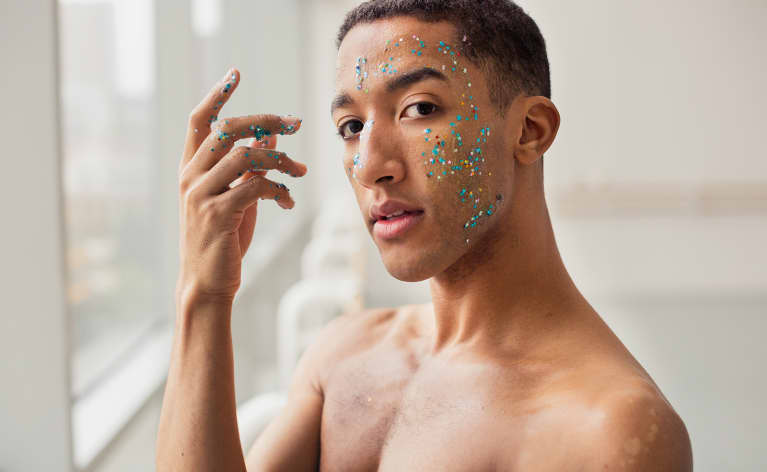 As a soloist with the Houston Ballet, I put a lot of time and dedication into my routines. I begin every day in the studio with a ballet class. The second the music starts for the first combination, I'm focused on warming up my body and preparing myself for either a day of rehearsals or performances. However, my dance training isn't the only important routine I follow. Over the years, I've honed my own supportive practices to nurture my confidence and growth, just like my ballet class does.
I was born in Atlanta, Georgia, and adopted at two weeks old. Growing up in New Hampshire as an African American in a Caucasian family, being "different" was something I faced at an early age. My parents placed me in dance classes because I was a constant mover (looking back, I'm certain they just couldn't bear to watch my one-man version of the Nutcracker any longer), and I took to dance immediately. Beyond the incredible feeling that movement gave me, I loved the people and the instant sense of community. The studio became a safe place for me, where I was able to be myself.
I came out when I was 14 years old after watching Miss Jay eat up a runway on TV. His confidence, sass, and unapologetic attitude resonated intensely with me. I became determined to achieve that level of ferocity and knew that meant I had to keep expanding my community. This led me to performing arts high school and then eventually to the Houston Ballet.
My first years in the company were an extreme wake-up call.
At 18, I joined the Houston Ballet in 2011 as an apprentice. My first years in the company were an extreme wake-up call. I struggled with self-doubt and got lost in thinking I had to emulate the dancers at the top. I became fixated on the differences in physical characteristics, technical capabilities, sexual orientation, and ethnicity.
It took me years to learn the value of self-love and how vital it is in becoming the best dancer—and person—I could be. Sure, in order to jump higher, turn more, lift better, extend longer, you have to put in the work and focus on areas of the body. But having a diligent work ethic, I soon learned, would only be half the battle. My goal became overcoming self-doubt and fear of failure, and like with all things in dance, that's not something that happens overnight.
One of my biggest personal struggles was learning to love and embrace my skin. I stood out in auditions, and it made me feel like I didn't belong. That changed the first time I saw the Alvin Ailey American Dance Theater perform. I started educating myself on dancers like Lauren Anderson, Craig Hall, Albert Evans, and Arthur Mitchell—dancers of color succeeding at the highest level of their profession. This was huge motivation for me to embrace my own skin and individuality.
Now, I don't apologize for the color of my skin, and if people do take notice, I make sure it looks absolutely STUNNING. Skin care quickly became a way for me to practice self-love, and I got to stock up on my favorite natural beauty products during the Pop-In@Nordstrom Fresh Faces shop. As an African American, I'm more prone to dry areas and discoloration, so I use Truly Organic's nutrient-rich body butter, body scrub, and face masks, which have done wonders for my skin. Ingredients like coconut and jojoba oils help moisturize my skin and leave it looking healthy and gleaming. (Not to mention Truly Organic is all about rainbow, bright pink, and neon! I can't help but gravitate to products that are as bold as I am.)
One of the things I've come to believe is that there is no final or definitive version of who I am. I'm ever-evolving and never confined by social constructs like gender or sexuality. That's why I love using Non Gender Specific's Everything Serum to keep my skin healthy, clear, and radiant. It's a simple step I've introduced at night before I go to sleep. I wake up feeling restored, and for me that's so important for self-love.
When it came time choose makeup for performances, I made sure to see what kinds of messages (or lack thereof) companies were sending about diversity. I love the range of shades from Alima Pure, an all-natural mineral makeup brand. Beyond the incredible quality and pigment, I'm just obsessed with how it makes me feel knowing that the brand helps so many others feel amazing and seen. Their eye shadows work for deeper tones and are so fun to play around with for more dramatic looks. It gives me pride and confidence knowing that I'm doing what I love wearing makeup from a company that understands the importance of different undertones (and that one to two options for deeper skin complexions is unacceptable).
My other obsession? The nude nail polish from vegan brand Veque. It's a subtle yet effective way to add a bit more elegance to my day, and I always think about that when it comes to the choreography of my hands.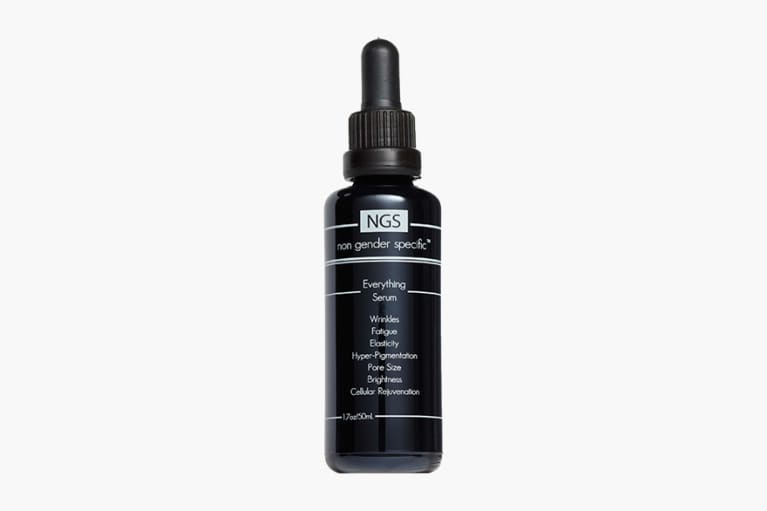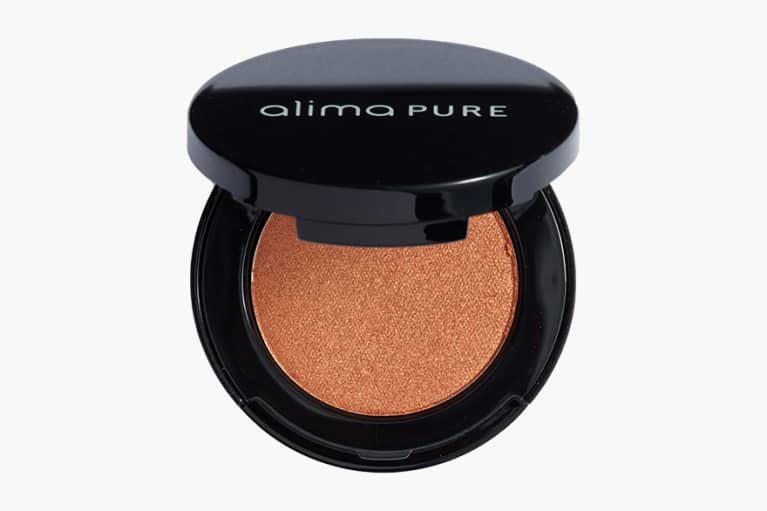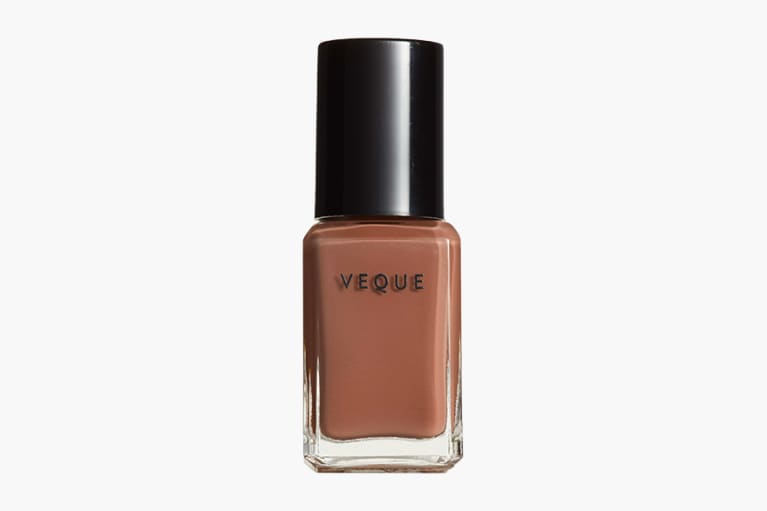 There is no final or definitive version of who I am. I'm ever-evolving.
Social media ended up playing a huge part in helping me feel confident with who I am and what I have to offer. I've created a unique following of dancers and artists, but through my videos and obsession with pop culture, my community also consists of people who discovered me not even knowing I'm a ballet dancer. Regardless of how they found me, now that I have their attention, I'm determined to keep them watching and listening. It's been invigorating to share all aspects of myself through my posts and see the response. Social media is a way for me to express every facet of who I am, and I've extended that to the studio and my dancing.
Ultimately, I want to live less by preconceived notions and stereotypes and engage with people for who they are. My own journey of self-love is ongoing, but I can confidently say that these steps have already affected my life immensely. I am the dancer, artist, and person I am today because I love who I am.