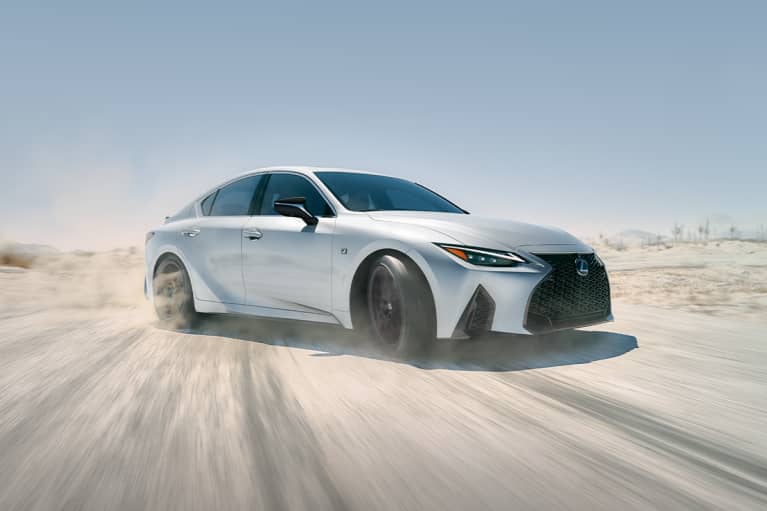 When it comes to exploring your interests, it's all about going deep to discover (and rediscover) what you feel most connected to. If you ask us, the key to a fulfilled life is finding activities that challenge you, teach you about yourself, and enrich your everyday experiences.
This month, we're partnering with Lexus to bring you four All In challenges to inspire you to push your limits. Lexus went All In on the new 2021 IS and the result is a sport sedan that looks as thrilling as it feels. We're following their lead and introducing four challenges that will prompt your own discovery experiences and hopefully, a fresh perspective and renewed energy just like the one you get when behind the wheel of the IS.
Why is it worth the time and energy?
A static life (and mind) doesn't get your heart skipping a beat. Pushing yourself outside your comfort zone, increasing the level of difficulty, and going deeper in your exploration of hobbies not only makes you smile, but will give you that sense of accomplishment that comes only when you've really challenged yourself. It's the same reason you don't run the same route at the same pace every day. You've got to spice things up to get the high! When you test the limits, you'll discover something great and maybe even something you didn't know possible.
When you connect with activities, hobbies, and passions that make you feel like YOU at your core, you're better able to connect with those around you. Passion makes purpose, and it's something we're all drawn to in one another. Be the one that elevates the room because you live your life going ALL IN. You'll find positivity and connection in unexpected places.
It's important to keep the synapses firing, especially as we fall into habits that, healthy or not, can hold us back from experiencing and learning new things. Your brain is elastic and knowledge-hungry, so make sure you "feed your brain" just as you would your body! What you consume goes well beyond what's on your plate: it's what's on your TV, your social calendar, and reading list.
Be sure to check out our Instagram and sign up for newsletters this month to stay up-to-date with challenges. From cooking and flexibility to sustainable swaps and making learning a habit, mbg x Lexus will be your All In guides to kick off 2021 right. Surface learning isn't enough this year, it's time to get intentional.