6 Things You Need To Know Today (August 17, 2018)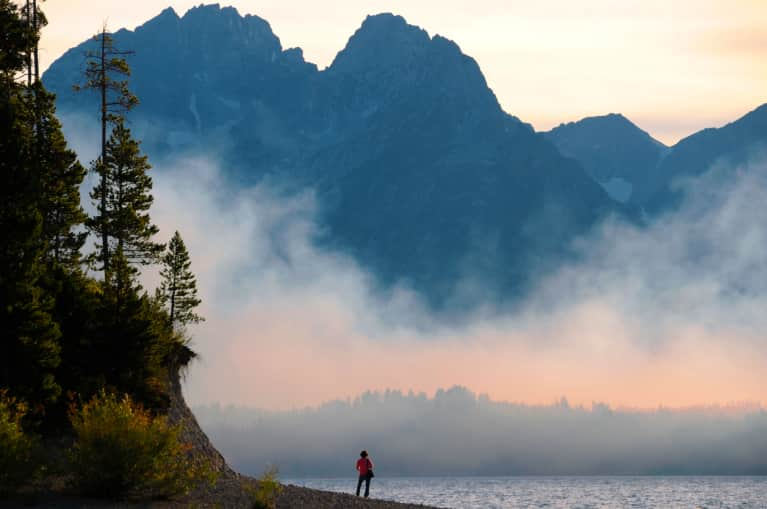 August 17, 2018 — 9:15 AM
1. Glacier National Park is on fire—and global warming is likely the culprit.
Saturday was the hottest day in history in Glacier National Park, and three lightning strikes have caused fires that have spread rapidly in the heat. Climate change is quickly changing the landscape of Montana and the rest of the world—with every state west of the Mississippi currently in a state of drought, it's clear something needs to be done, fast. (Grist)
2. Do you eat breakfast before you go to the gym?
If you're into intermittent fasting, listen up! Researchers from the University of Bath found that eating breakfast before exercise might help prime the body to burn carbs and digest food after working out. They're still not sure what this means for long-term health, but they plan to find out. (Science Daily)
3. U.S. life expectancy is falling, and the opioid epidemic could be to blame.
For the first time in recent decades, many high-income countries have seen a decline in life expectancy. A new study, published in the BMJ, cites young adult and midlife deaths due to the opioid epidemic as a major contributor to this concerning trend in the United States. Another study points to a rise in suicide and organ diseases as important factors and warns that "the opioid epidemic is just the tip of an iceberg," calling on policymakers to address the cause of declining health in the United States. (ScienceDaily)
4. These "living drugs" could become the next powerful tool for beating cancer.
Scientists around the world are increasing efforts to improve CAR-T cell therapy, a newly developed immunotherapy treatment approved by the FDA just last year. Doctors extract T-cells, a powerful type of white blood cell, from the patient and genetically modify them to carry special receptors that locate and attack the cancer once reintroduced into the patients' body. Though considered an immense success so far, the treatment is still enormously expensive and can sometimes trigger dangerous reactions in the immune system—but the medical community is working hard to eliminate these problems soon. (NPR)
5. Would you wear a blouse made from lab-grown spider silk?
Bolt Threads, a nine-year-old company, has been working to mimic lab-grown spider silk, an especially difficult material to manufacture—researchers and scientists have been trying for decades. They've made silk ties, a leather substitute, and a new undisclosed fabric all poised to launch via collaborations with clothing and accessories brands in 2019. (Forbes)
6. More weight loss = more health benefits.
Any amount of weight loss can provide health benefits, but it turns out more is definitely better. A new study, published in the Mayo Clinic Proceedings, looked at the effect of long-term weight loss on risk for metabolic syndrome, an umbrella term that encompasses high blood pressure, insulin resistance, high triglycerides, and low HDL. Those who were able to lose 5 to 10 percent of their weight lowered their risk by 22 percent. But those who managed to lose 20 percent of their weight saw an even greater reduction in risk—by more than 50 percent. (NYT)