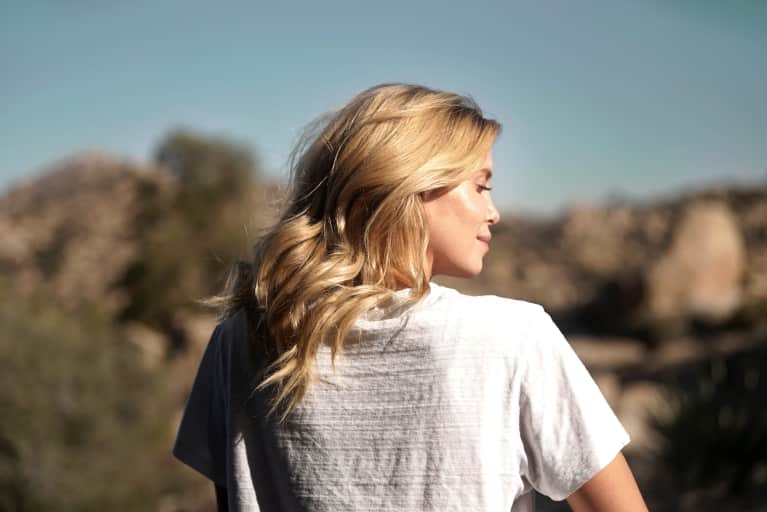 Most people who have grown up in popular Western culture, rife with media-driven beauty ideals, can easily identify what they don't love about themselves. Compliments for others come more easily than a little self-love. Have you ever stopped to think about what you not just appreciate but actually love about yourself and your body? This isn't about conceit or selfishness—loving yourself in the sweet way a mother would is one of the best tools we know for resilience and self-acceptance.
If you're interested in cultivating a self-love practice to feel your most beautiful, start with a few small but illuminating steps:
1. Appreciate your favorite feature.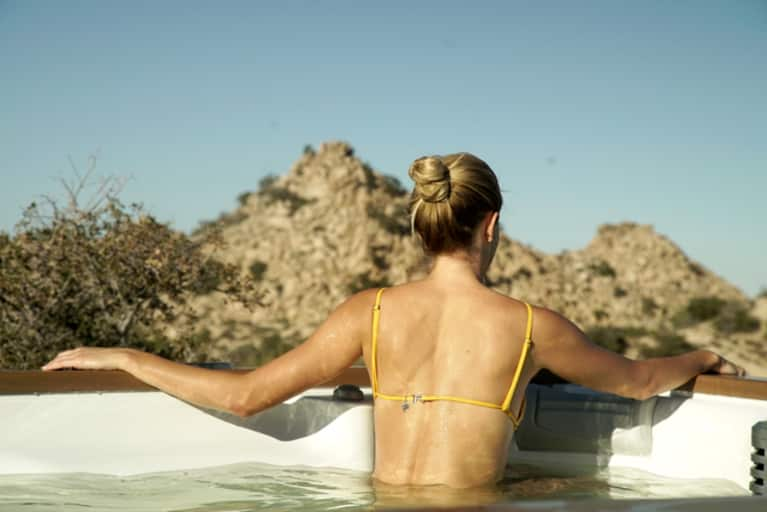 It's easy to embrace and celebrate our character traits but not so much our bodies. They carry us through our world experience with mobility and our senses—at the very least we can say thank you. What is your favorite physical attribute of your own body? Identify at least one you're fond of and snag your journal to write what it is you love about it, why you love it, how it's served you, and anything else that comes to mind. If this exercise feels pretty uncomfortable, pretend you're giving compliments to a dear friend while you're writing, and then read it back knowing that you are worthy of this praise.
2. Write three points of gratitude to your least favorite one.
Isn't it funny how, for most of us, it's easy to identify a body part we don't like? It's OK! Really. Hold this body part in your mind's eye and, in your journal or in your head, come up with three reasons you're grateful for it. If it's a soft belly, for example, think about all the things it has digested for you, all the ways it's kept your organs safely housed, and the ways it's helped you make a gut decision. Say thank you to your body part and sit with it for a few minutes.
3. Glow from the inside out.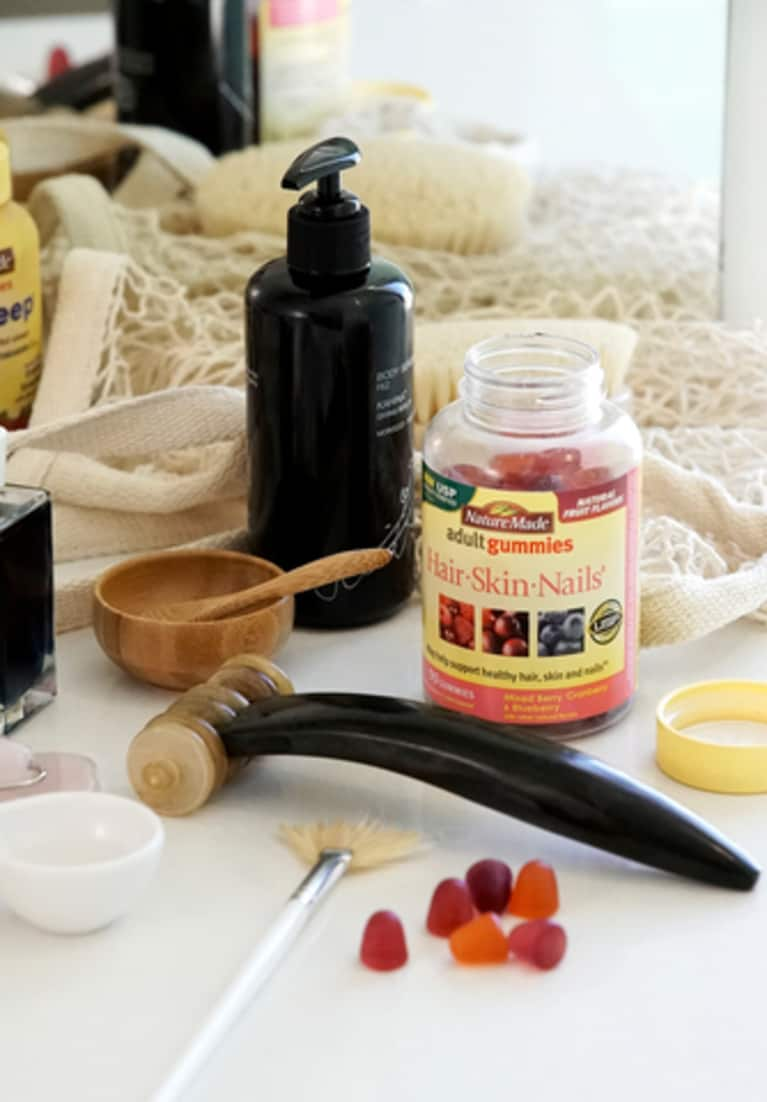 Do something that will make you feel connected with your body without wearing any makeup or hairstyles—go au naturel. This might mean taking a long walk, meditating, journaling, or doing yoga in a place you can experience some of Mother Nature's splendor: a park, a particularly pretty street, the beach. Whatever you're doing, take a few deep relaxing breaths. For everybody, feeling good also means taking care of your body. You can't expect to glow from the outside if you're not feeding yourself high-quality, nutrient-dense food and drink. By eating and supplementing well, you're supporting your body every day with the nutrients it needs. Nature Made's Hair, Skin and Nails gummy vitamins are a particularly fun and loving way to nourish yourself and your beauty. Contrary to what we've been led to believe, it doesn't have to be hard!
4. Challenge your beauty ideals.
Ask yourself who, what, and where you find beautiful and why. You might be surprised that your long-held beauty ideals may no longer resonate with you when you inquire into them. It's not something you need to change, unless you want to, but something to be aware of. Now, with your own flaws in mind, ask yourself: What makes this a flaw? Gray hair, a scar, and wrinkles tell a story. Let them tell it without the burden of unproductive self-criticism.
5. Do something you find meaningful once a day, week, and/or month.
All this self-reflection can be very uncomfortable! Know that it gets easier with time, and also that it's meant to serve a purpose: to help you connect to the world as your most authentic self. Taking the focus off ourselves and doing something meaningful on a regular basis deepens our connection with ourselves and our communities. Whether you volunteer, commit to random acts of kindness, or regularly help your neighbors and family with chores, do something meaningful for someone else.
By following these tips, you'll start to become more aware of your story and the narrative you tell yourself. Knowing your inner tendencies toward self-doubt and criticism can help you change them, because you can recognize them as they arise. You're not alone in this journey, and you're brave for beginning!