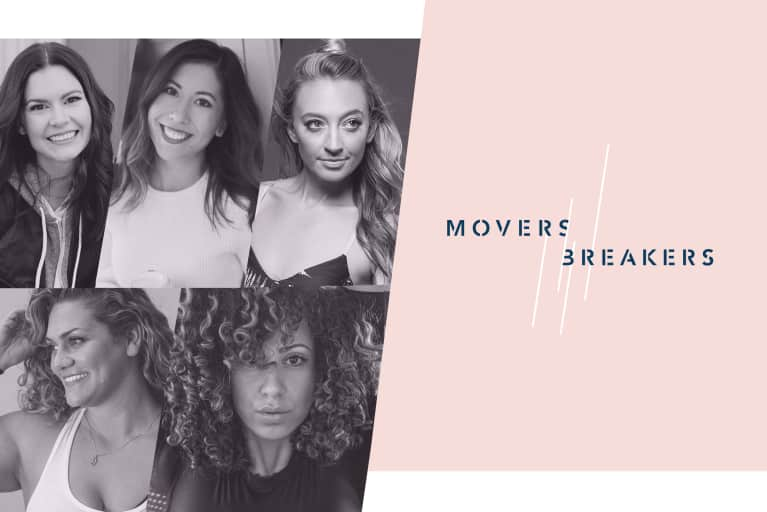 The fitness world is in the midst of a major revolution. More and more, we're seeing a diverse range of voices, stories, and bodies adding their colorful flares of life and inspiration to the expanding spectrum of wellness. Here at mbg, we're more than thrilled to see this more inclusive shift in the world of wellness—it's invigorating and inspiring, to say the least.
Above all, to see women at the helm of this movement, making strides, raising families, building careers, fostering connections with those around them, and using their voices and platforms to enact change marks a moment of true empowerment and inspiration. We all lead busy lives, but what are some of the ways we can seek more fulfillment and enjoyment in the gray areas of life, the day-to-day? Making a commitment to ourselves to move our bodies as a way to power through moments of life is the ultimate act of self-care and self-empowerment. For this reason, mbg, in partnership with CALIA by Carrie Underwood, has chosen to highlight five women in fitness who are paving their own paths and empowering others along the way.
Meet the five female movers and breakers leading the way to empower others to move and feel good.
The Fitness Powerhouse: Morit Summers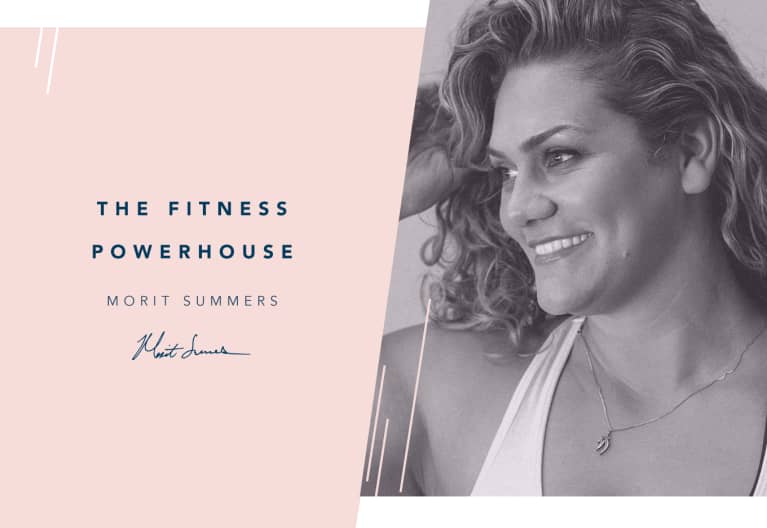 Morit Summers has been defying fitness industry standards since 2007. As a certified NSDC and CrossFit trainer, Morit Summers runs her own personal training studio, where she advocates for a more inclusive fitness approach when coaching her clients. She's also an expert fitness consultant and strives to educate and motivate others about the importance of health and movement in everyday life.
The Bootcamp Trailblazer: Samantha Ortiz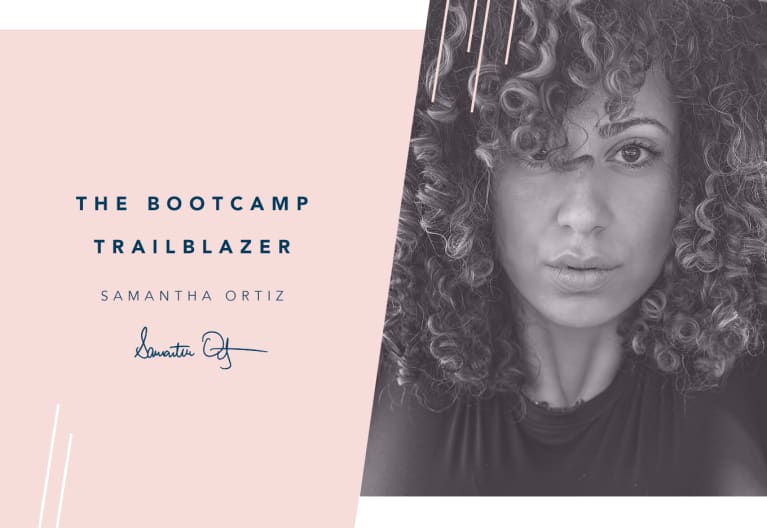 Samantha Ortiz is a certified trainer, business owner, and Latina powerhouse commanding attention in the fitness space. After noticing that group fitness was inaccessible to many in her community, Ortiz co-founded the Brooklyn-based Triple Threat Bootcamp, where she champions inclusion and promotes health and wellness as the tools to change people's lives.
The Passionate Entrepreneur: Melanie Torres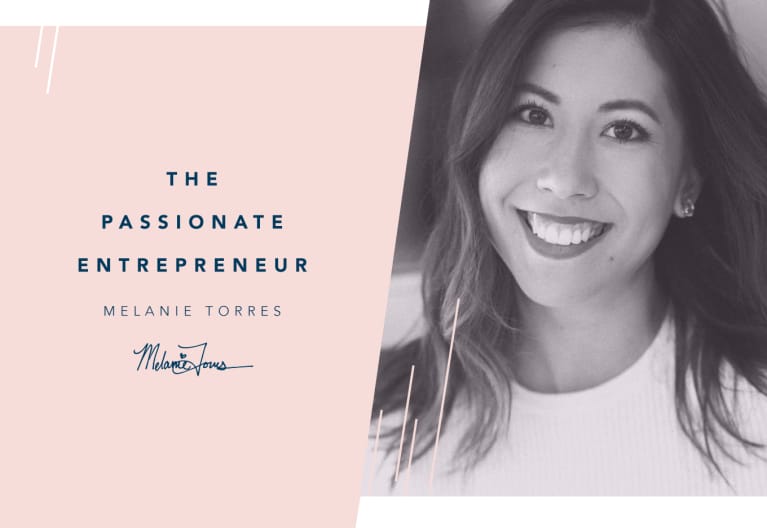 Content creator and yoga teacher Melanie Torres is passionate about helping young professionals follow their dreams and cultivate a healthy, balanced lifestyle filled with less stress and more balance and joy. Whether she's sweating it out at various fitness studios or spending time with her dog, Melanie prioritizes healthy living without compromising her day-to-day tasks and overall goals.
The Self-Love Motivator: Kate Van Horn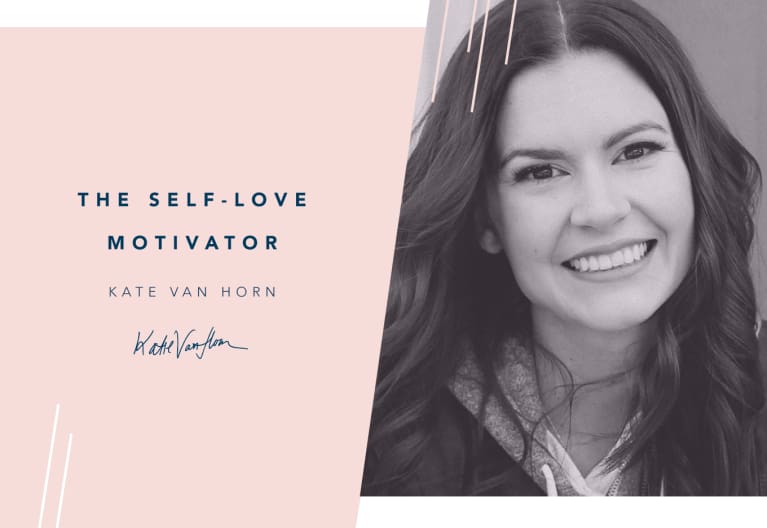 Wellness blogger, yoga instructor, and entrepreneur Kate Van Horn promotes health, mindful living, and intuitive movement through the lens of radical self-love. After recovering from an eating disorder, Kate chose to share her story with her audience and is passionate about building community centered on authenticity and self-acceptance.
The Fearless Energizer: Zoe Welch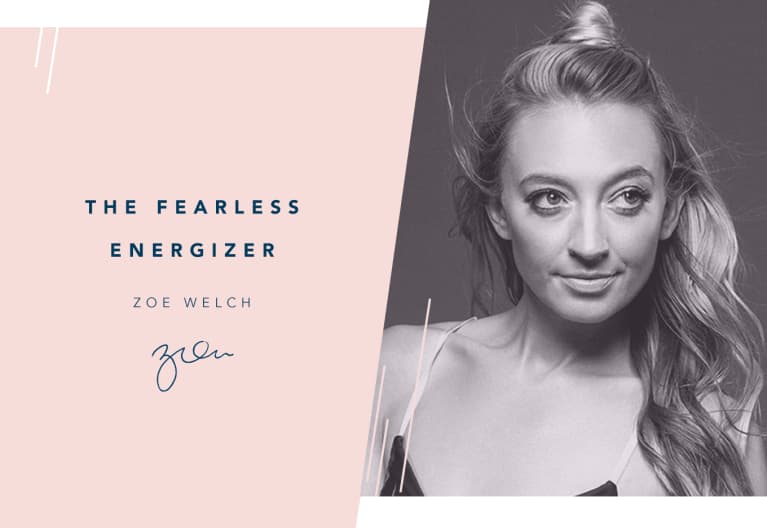 Austin-based Zoe Welch is a dance instructor and yogi who is always on the go, moving to her own beat. Welch's philosophy for her movement practices is inspired by her daily intention to uplift those around her and empower individuals to find joy and beauty in movement and their unique forms of self-expression.
Follow along these next several weeks, as these fitness phenoms share their advice, lessons, and practical tips along the way for staying the course and instilling a sense of joy and community into your everyday moves.