What Even Is Feng Shui? Here's One Master's Perspective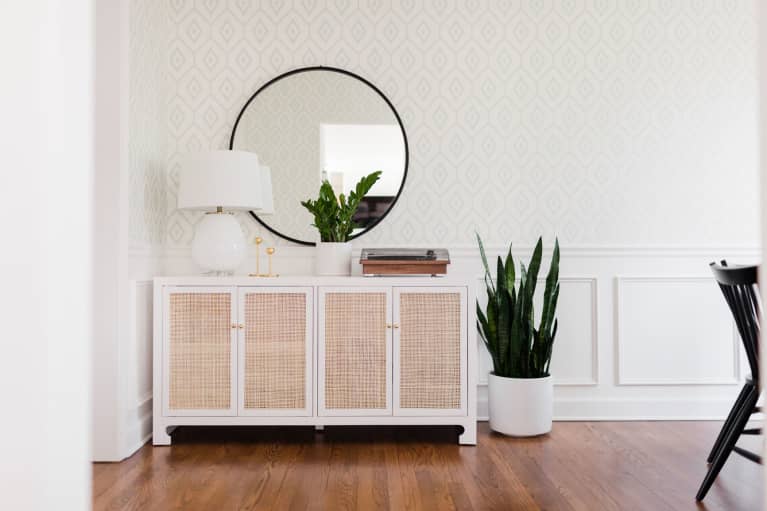 Dana Claudat, feng shui master & mbg Collective member, takes traditional feng shui concepts and brings them into the modern world. Whether you're new to the concept of feng shui, you dabble with the occasional clutter-clearing, or you're a full-on feng shui devotee, this class is perfect for you. This class has everything you need to make simple shifts to supercharge your home's energy & to transform your home into the home of your dreams.
Click here
to learn more about Dana's class, The Feng Shui Home Makeover!
Feng shui is the art of creating an optimal space in which to thrive.
For centuries, it has recognized the major role that your environment plays in your life. With increasing velocity, modern science has confirmed a lot of what feng shui has talked about for ages. For example, curved pathways are classically used in traditional feng shui, and now research has shown that our brains tend to love seeing them more than straight ones. The color pink is often used in feng shui to evoke peace and unconditional love in a home, and now color theory confirms that it is relaxing for many people. You can now find thousands of examples like these as more disciplines start to use design to enhance everything from in-store experiences to hospital stays.
While not all of feng shui has been confirmed by scientific studies, in my more than 10 years as a designer, I have seen enough long-term "proof" to know that this stuff works, at least in the way that I've come to use it.
Why is home design important anyway?
We pick up sensory information of all kinds from our space: Scent, temperature, color, textures, air quality—it all affects us. Even the energies we can't see (like the emotions of other people in a place) can cause us to react, consciously or subconsciously.
People have told me that their homes make them feel lazy, uninspired, limited, upset, unworthy of good things, ashamed, and so much more. But making simple adjustments—many of which use what you already have on hand—can help us create energizing, abundant, lush homes where self-esteem soars and freedom is easier to feel.
What are the "rules" of feng shui?
Some feng shui relies on steadfast rules, strict compass directions, and other guidelines for creating optimal spaces.
The way I do it is a little different. To me, the ultimate aim isn't to put feng shui cures into action in specific areas of the home in order to manifest something. (In my opinion, doing that means that you're giving a whole lot of power to a bunch of things that you have no real connection with, hoping they'll come through with some luck for you.) I think that you are the ultimate feng shui cure: Your wishes, your dreams, your love, your passion, and your energy change everything.
My aim has always been to help people feel freedom, personal power, and a deep connection to a space that's filled with their own intention. I think of it as an art and a creative exercise that's meant to be customized.
The end product is that you're not looking for luck because you know that you are creating luck, opportunity, joy, love, and everything else you want every single day—simply because you're empowered at home in a space that you've set up to support you.
What's the goal of feng shui? And how can I get started?
From this lens, I've seen feng shui work in dorm rooms, giant office spaces, every size and shape of apartment and house, and even a school bus converted into a lovely mobile home. There are no limits to where you can create more harmony, balance, energy, and power, and there are so many ways to customize feng shui in this way to suit your style, budget, interests, and core beliefs.
Every step you take to create a place where you can thrive, expand, and bring your dreams to life is feng shui in some way.
As you learn more of the core principles of feng shui, you can dive even deeper and create a whole new story for your space that feels like magic. It's not because feng shui is magic in itself but because you're making that magic every day, filling your home with the intention, joy, art, and sensory richness that helps you to feel fantastic and live even more richly.