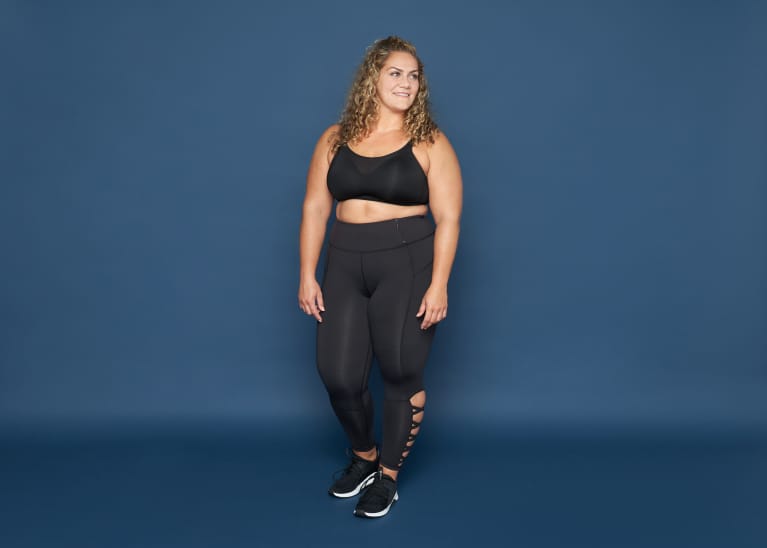 Many years ago, I unintentionally formed the single most important habit in my life. I was 14, and I decided to stop taking the school bus home to sit around and sneak food—instead, I started to take the bus to the gym every afternoon. I started working out almost every day.
Shop The Look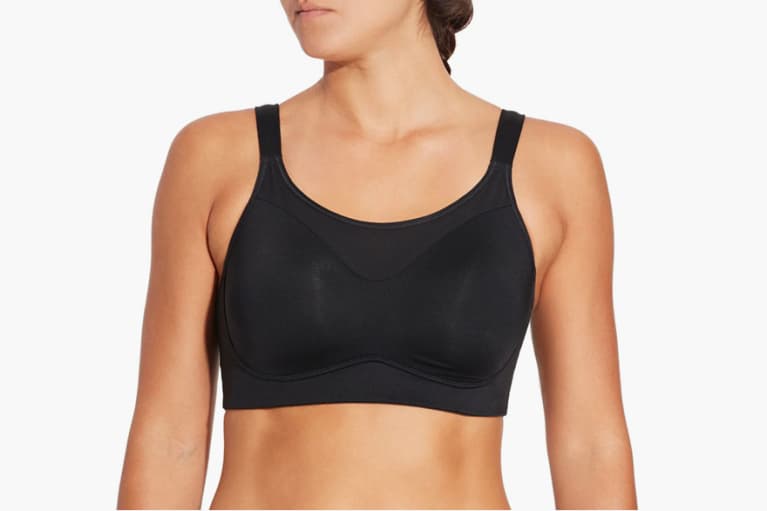 Women's Strength Mesh Inset Sports Bra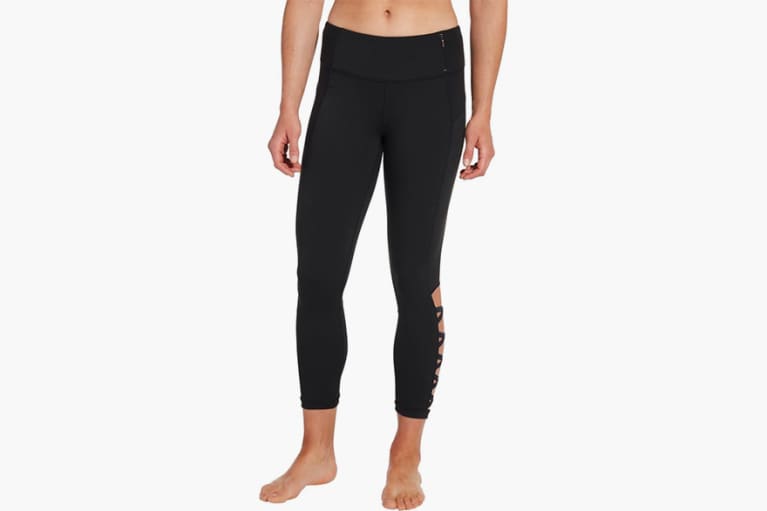 Women's Elastic Strap 7/8 Leggings
As a teenager, I truly struggled with my health, my weight, my appearance, and so many other things. I was overweight, and no one would let me forget it. Doctors, teachers, my parents, and other family members were always worried about me. Other kids were making fun of me. I wasn't comfortable in my own skin, and I wore baggy sweatpants and T-shirts all the time. I was sneaking food, and when someone made me feel worse about it, it would lead me to eat more. When I found fitness, everything turned around for me. All aspects of my life started to change. I found motivation, confidence, strength, friends, and eventually even a career. I found my path.
I unintentionally formed the single most important habit in my life when I was 14.
Fast-forward a few years, and I feel good about where I am. I own a personal training studio with awesome clients, I compete in many different lifting events, and I'm part of an amazing and inclusive fitness community. But getting here took a ton of drive; it took sticking to my best habits and fighting through periods of doubt and loss of motivation, but reaching my goals was a nonnegotiable. Here's what helped.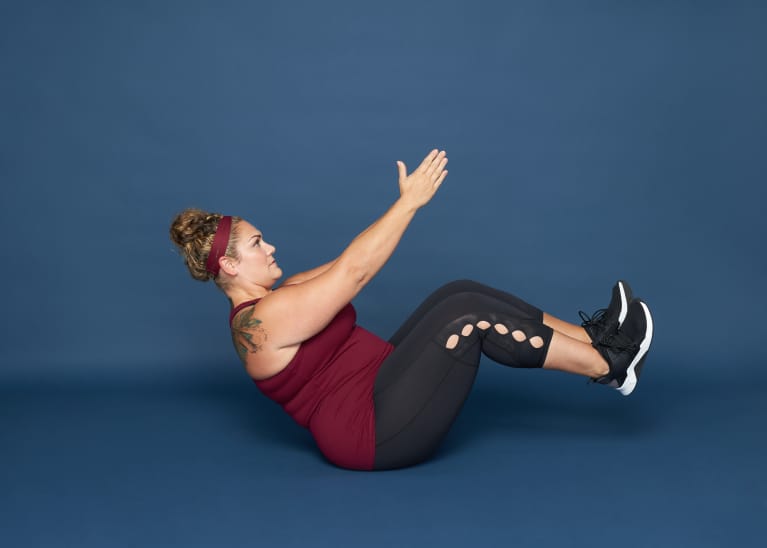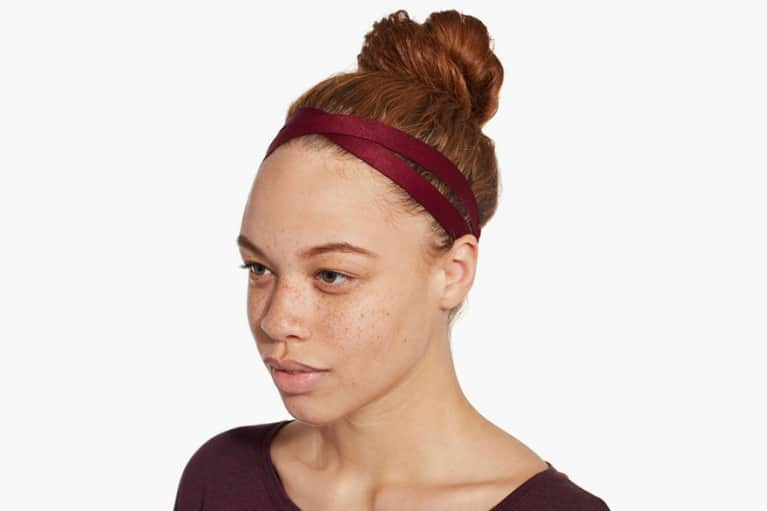 Women's Bonded Strappy Headband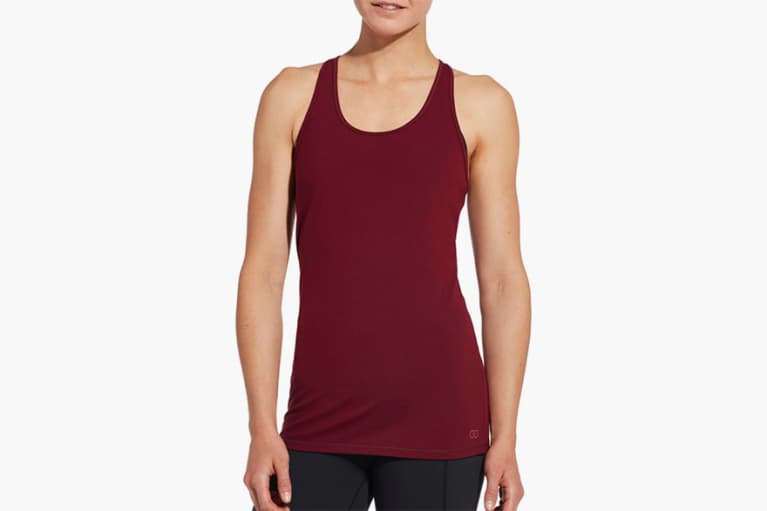 Women's Move Fitted Tank Top
Motivation comes and goes for me as I am sure it does for others, too. Over the years I've learned a few tricks—sometimes the hard way! Many people struggle to fit workouts into their everyday lives, and a big part of this is not making time for ourselves.
We all have families, jobs, friends, and other responsibilities that we put first, but the truth is, we can't take care of others unless we take care of ourselves first. I have learned how important it is to make time for me, and I coach my clients to do the same. Eventually making that time and working out becomes a habit. Everyone starts somewhere, but eventually if you can work in three to five times per week to focus on you and exercise, it becomes a normal part of your life.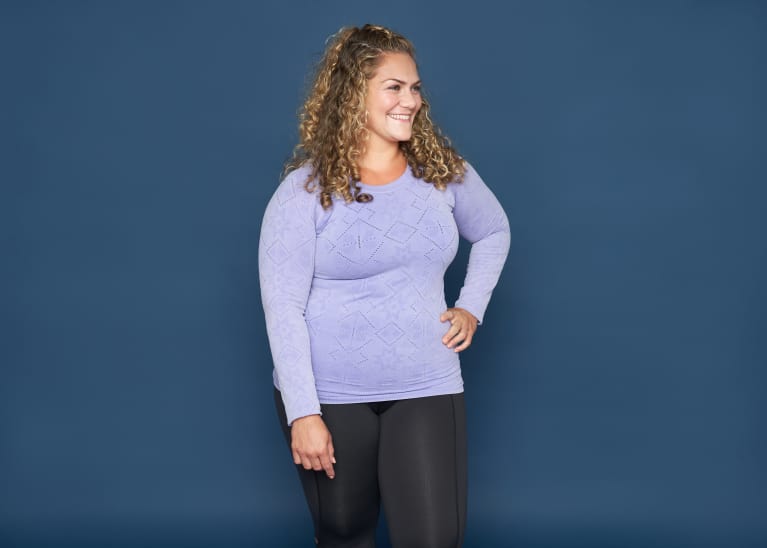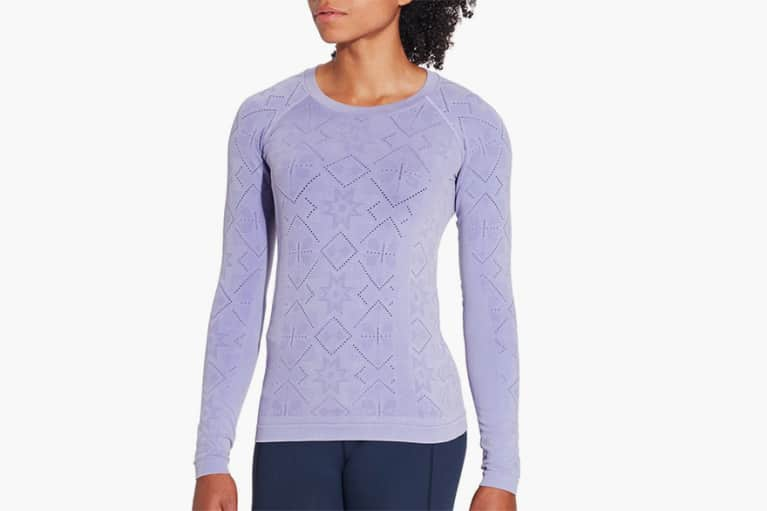 Women's Seamless Long Sleeve Shirt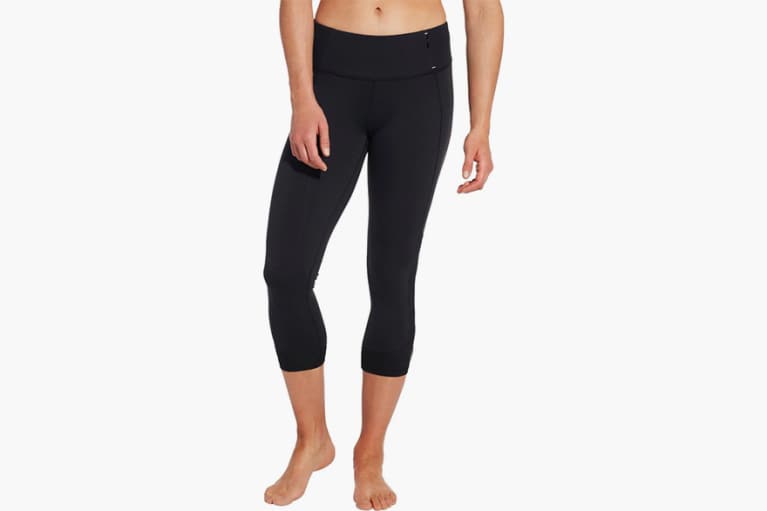 Women's Essentials Open Slit Capris
Personally, I sit down with my calendar every Sunday and schedule my workouts. Putting the time into my calendar keeps me on track and helps me stay the path. Because of the habits that I built early on, working out has become such a normal part of my life that I can do it without thinking about it—like brushing my teeth.
As far as my struggles with food and my appearance are concerned, it took a long time for me to get where I am.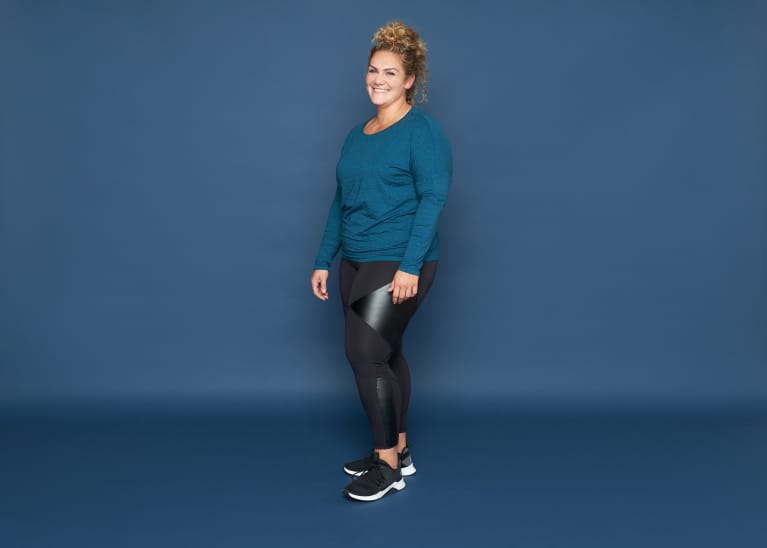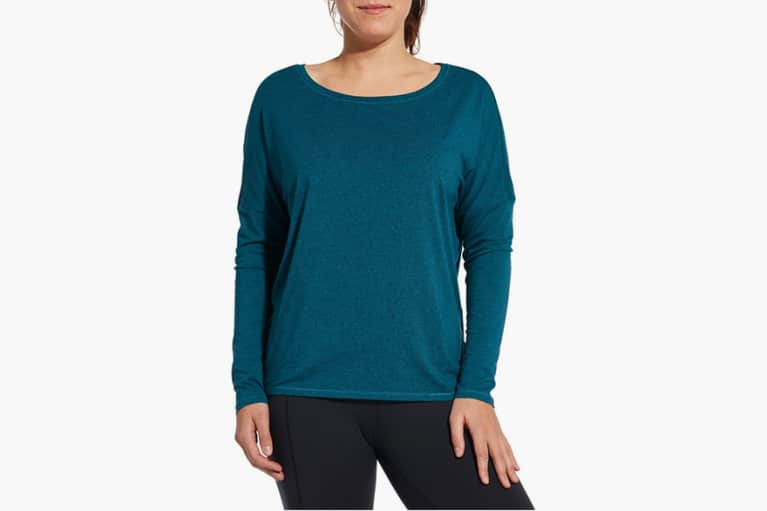 Women's Heather Split Back Dolman Long Sleeve Shirt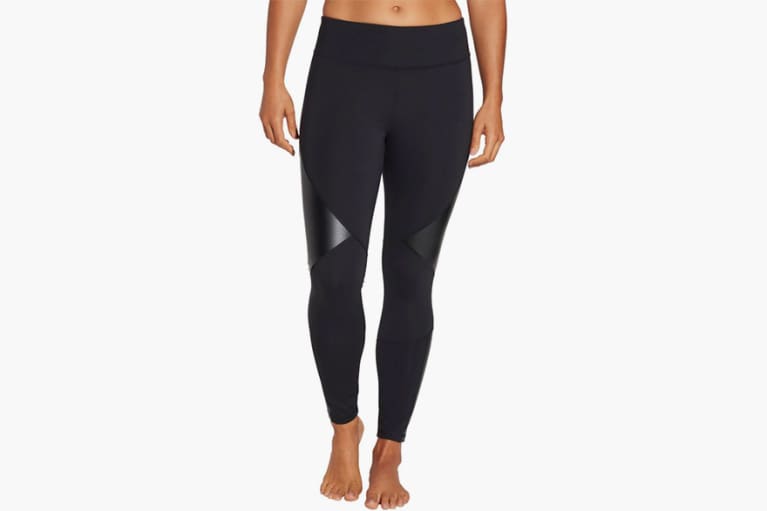 Women's Journey Moto Leggings
As far as my struggles with food and my appearance are concerned, it took a long time for me to get where I am, and the motivation to stay where I am and stay confident is even harder than the motivation to keep working out. Luckily I've picked up a few tricks along the way and realized I am strong and beautiful—and the word fat doesn't define me or hold me back.
Instead of depriving myself of food, I make sure I meal prep things that I like. I make sure I have healthy meals and snacks around, so when I'm running around, I don't grab a bag of chips or cookies at the bodega. If I keep myself satisfied, I can stay the path, eat well, and feel even better.
Ugly baggy sweats don't hold me back anymore, either. So many curvy women hate going to the gym because of the tight and uncomfortable clothing. As a trainer, I wear fitness gear every day all day and feel good in it. It makes me so happy that brands, like CALIA by Carrie Underwood exist so that I have comfortable, functional, and great-looking activewear options to choose from. I love working out in CALIA by Carrie Underwood, because not only are the clothes cute, but they fit me well and support my body while I move. They offer such a wide range of sizes, which I believe all brands should do. Clothes don't have to be a reason to avoid the gym anymore!
I truly have an amazing job: I get to help people push past their struggles and become stronger, physically and mentally. We all need support, including me, to stay our paths, but getting started, finding the motivation, and being there for ourselves and one another can get us where we want to be.