The All-Natural Secret To Keeping Your Hair Shiny & Healthy All Winter Long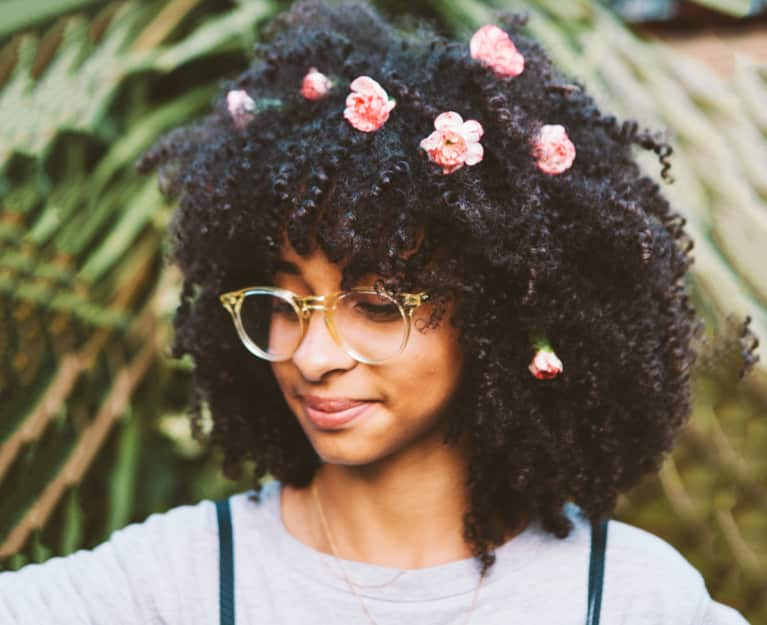 Our editors have independently chosen the products listed on this page. If you purchase something mentioned in this article, we may
earn a small commission
.
Hair oil is a divisive product: Half of my clients live for it, and the other half are afraid of it—until they learn exactly how to pick the right one. As a celebrity stylist, I love working with natural and nontoxic products, and hair oil is an essential. If you've been wanting to try it, or if you haven't had good results in the past, check out these tried-and-true tips.
For thick, curly, or coarse hair, try jojoba oil.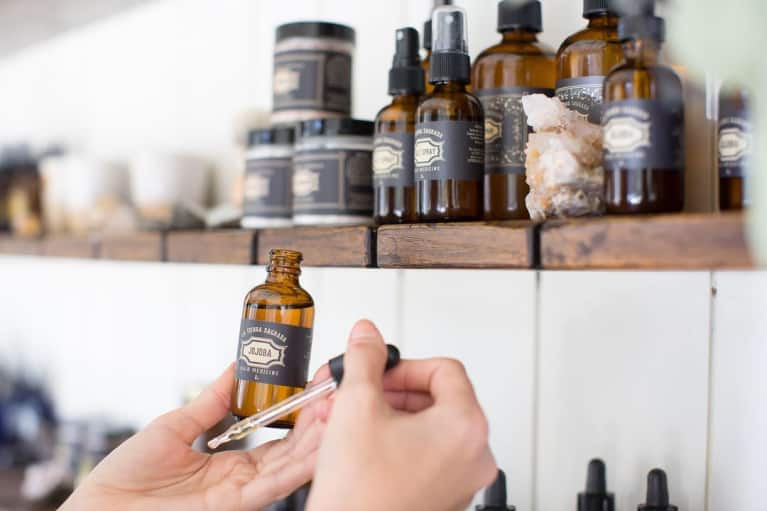 For thick, curly, or coarse hair, I love jojoba oil. It has the ability to nourish the hair, imparting both healing and smoothing qualities. While any organic jojoba oil will do, La Tierra Sagrada Oil is a personal favorite. It contains rosemary, which is great for helping hair grow when it's been weakened, and it smells divine. Jojoba oil is also incredible for men! I've found that most men don't like the "poof" factor of freshly washed hair, so using this oil either when the hair is wet or after it's dried will give them that perfect "Day 2" lived-in vibe without looking greasy.
Jojoba oil is thick. That's one of the reasons I love it—its penetrating, healing factor is on point for dry, coarse, or frizzy hair. With these types, you need all you can get. The key is to take the oil into your hands and rub it throughout your fingers first to ensure even distribution on the hair. When hands and fingers have been fully coated, that's how you know you have enough. Twist your fingers around your hair strands in sections, or use the hand-raking technique, going from midway down the hair shaft to the ends with your fingers. When you have the oil between your fingers and you do either of these techniques, it allows the oil to create texture and piece-y ness because it gets in-between the hair strands.
For medium to fine hair, try a "dry" oil.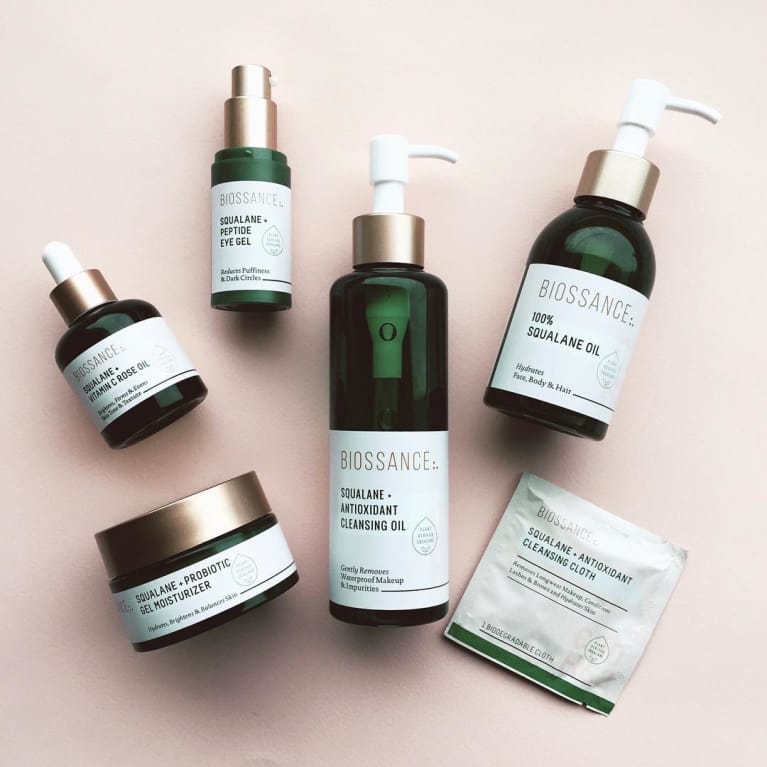 A favorite for fine to medium hair is using a "dry" oil—they aren't as heavy as other oils, which allows fine hair to keep its volume, movement, and bounce. Dry oils aren't really dry; they are simply lighter and able to penetrate the skin and hair instead of just coating them.
Examples of dry oils include argan oil (SheaMoisture's argan oil from Target is great and cost-effective), squalane oil (Biossance is a new favorite), and rosehip oil (like Ouai's rose hair oil). When you put a dry oil on wet hair and let it air dry, you may see it bring out more of your natural texture. When applied to dry hair, it won't change the shape—it'll simply add texture and shine.
These can be used a little more generously and built up. My favorite tip is to use these when your hair is wet. Use the raking technique from above and distribute the oil from midway down your hair shaft to the ends. Twist, scrunch, or tuck behind your ear (so that when you dry, you have that cute little wave around your cheekbone). Once your hair is dry, use the oil as a "spot touch" using a little more on your ends, or even some closer to the roots if you're feeling frizzy. Less is more—you can always build.
For all hair types: Use oils as hair treatments.
Any of the aforementioned hair oils work really well as overnight repair treatments for any hair type. My favorite way to use natural oil isn't necessarily for styling but for healing. Because natural oils don't have silicones, they can be a little more tricky when it comes to styling. I recommend sleeping with oil in, shaving your legs while oil is on your scalp for 10 minutes in the shower, or wearing a cute little hair wrap over your oil-drenched head while you're cooking dinner—these are all little moments in the day when you can kick-start your healthy hair routine and not rely on these natural oils as your finishing product, more as your go-to healing product.
Rinse your hair with hot water so the cuticle of your hair strand opens.
Squeeze excess moisture from the hair and pump a generous amount of oil into your hands, applying it to your hair.
Rake the oil from root to end with an open-bristle wet brush or wide-tooth comb.
Wrap your hair in a hair towel or shower cap and leave it on overnight.
Shampoo out in the morning with a gentle shampoo, and voila—shiny, clean, nourished locks abound.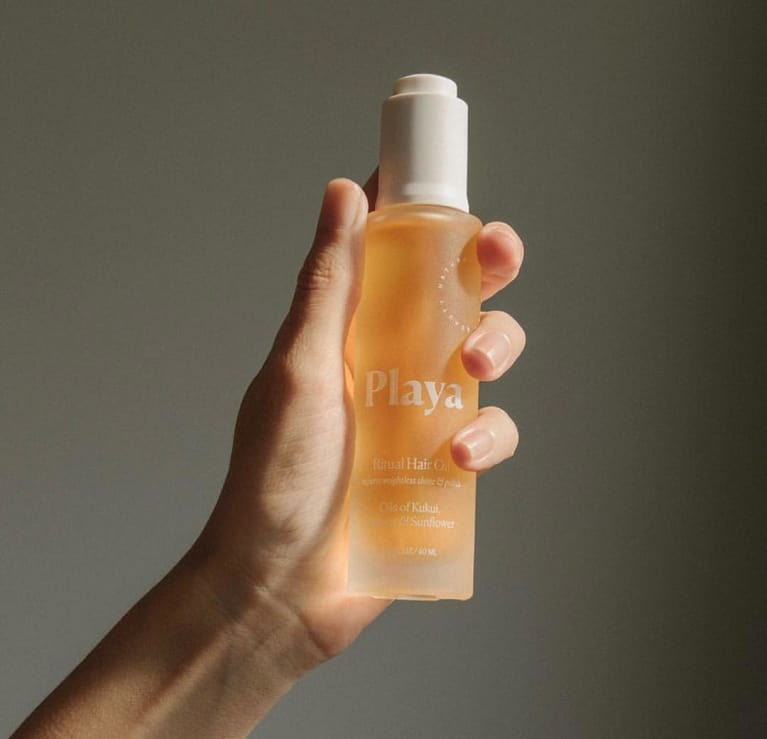 Another oil that is great for a treatment is Playa's Ritual Oil. It's made for guys and gals who are exposed to the elements like salt- and pool water, but it's super moisturizing for every hair type. You may have to experiment with different oils and ways to use them, but once you nail down a routine, they can change your hair game. If you tried coconut oil once and got scared, know that there are better options for every hair type and price range.
Want to care for your eyebrow hair? This beauty trick will help them grow in faster, better, and fuller.