This Easy Keto Snack Has Anti-Aging Benefits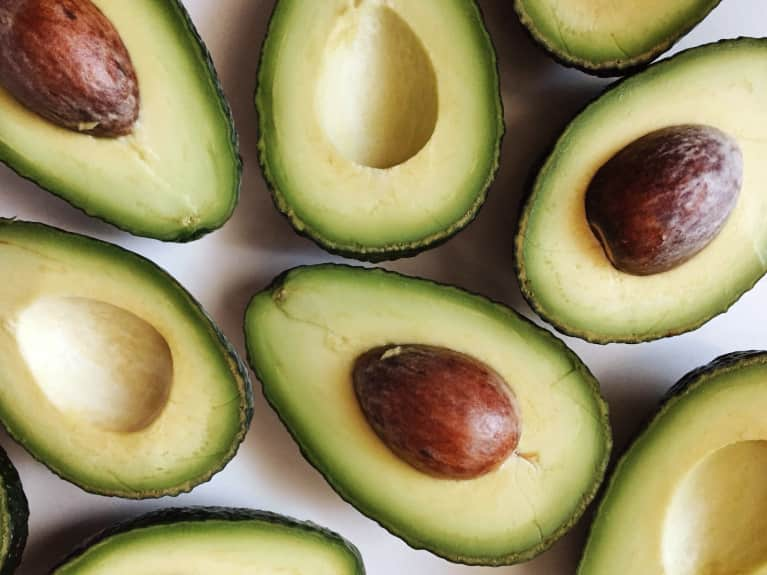 Our editors have independently chosen the products listed on this page. If you purchase something mentioned in this article, we may
earn a small commission
.
It's hard enough to find healthy on-the-go snacks but even more difficult if you're on the keto diet where high-quality fats are a must. The keto diet is known to increase mental clarity and energy and lead to weight loss. It's high in good-quality fats (like avocado and extra-virgin olive oil!), moderate in protein, and low in carbs. This keto-friendly, vegan, avocado chip recipe from The Essential Vegan Keto Cookbook features avocados, which are a great high-quality fat because not only will they help keep you in ketosis, but their high-antioxidant levels can repair damaged cells and increase collagen for glowing, youthful skin.
These chips can be done in under 20 minutes and packed up for travel. Next time you're out and about, there's no need to stress about finding your next high-quality bite—just reach in your bag.
1 large avocado
1 tablespoon nutritional yeast
¼ cup hulled hemp seeds
¼ cup ground golden flaxseeds
1 teaspoon fresh lemon juice
½ teaspoon garlic powder
¼ teaspoon onion powder
Pinch of sea salt
5 cracks of black pepper
Preheat the oven to 325°F. Line a baking sheet with parchment paper.
In a medium bowl, mash the avocado with a fork until smooth. Stir in the nutritional yeast, hemp seeds, ground flaxseeds, lemon juice, garlic powder, onion powder, salt, and pepper.
Place heaping teaspoon-size scoops onto the lined baking sheet about 3 inches apart.
Coat the bottom of a drinking glass or measuring cup with cooking spray and gently flatten each chip. Make sure to coat the glass each time before flattening a chip.
Bake until golden brown, 15 to 18 minutes. Let cool completely on the baking sheet.
And do you want to turn your passion for wellbeing into a fulfilling career? Become a Certified Health Coach! Learn more here.